The bag pillar aluminum panel offers a wide variety of shape options, including round, square, curved, and irregular shapes. These panels can be seamlessly joined together or tightly spelled for a more polished finish. Additionally, the surface of the panel can be customized with different shapes such as tablets, punching, and carving, allowing for endless design possibilities.
One of the notable applications of the bag pillar aluminum panel is in hotel lobbies. The lobby is often the first impression guests have of a hotel, so it's important to create a visually appealing and durable space. The aluminum single board used in the lobby has several advantages such as being resistant to acid, alkali, and fire. Furthermore, it is lightweight, preventing deformation over time, and ensuring long-lasting durability.
The use of bag pillar aluminum panels is increasingly expanding across various industries. With its advanced technology, excellent quality, and decorative properties, the product has gained immense popularity in the market. Especially in the modern decoration market that emphasizes environmental protection and energy efficiency, aluminum panel products are in high demand for interior decoration due to their versatility.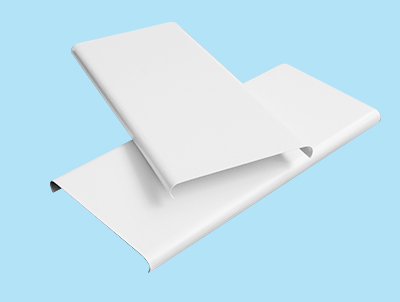 Modern hotel designs often lean towards a high-end, simple, and atmospheric style. While the interior decoration styles may differ, the use of pillar aluminum panel products can be seamlessly incorporated. These panels can be combined in various combinations to create a customized production that complements the overall atmosphere of the hotel, resulting in unique and visually striking spaces.
For more information about arc pillar aluminum panel products used in hotel lobbies, PRANCE building materials can be contacted. PRANCE is dedicated to providing quality products by focusing on quality control, service improvement, and fast response. As a key player in the domestic industry, PRANCE has built a strong reputation worldwide. Their column-wrapped aluminum panels offer a truly immersive experience, making them ideal for places like shopping malls, VR experience halls, VR theme parks, and arcade cities.
PRANCE prides itself on its innovation-oriented research and development. The company invests heavily in the development of new production technologies and product designs to stay ahead in the competitive market. Their high-quality and versatile products are compatible with a wide range of application scenes.
Having explored the industry for many years, PRANCE has embraced an innovative approach to its operations, combining traditional and internet-based strategies. This has allowed the company to develop a diverse range of products that quickly capture the market's attention. PRANCE's commitment to customer satisfaction is reflected in their flawless products and considerate service.
In conclusion, the bag pillar aluminum panel offers endless design possibilities with its various shapes and surface customization options. It is particularly well-suited for modern hotel lobbies due to its durability, aesthetic appeal, and ability to complement different interior decoration styles. With PRANCE's focus on quality and innovation, they have become a trusted name in the industry, providing high-quality products for a wide range of applications.