With the rise of the Internet, people now like to ask about the price before buying aluminum ceilings, and then look at the use value and quality of the product. This has also led to many people buying inferior products. In particular, contractors who do aluminum ceiling projects have also paid a heavy price for this. Therefore, when we buy aluminum ceiling panels, we must first understand the value of use and the quality of the product before discussing how much the aluminum ceiling panels cost.
How much does an aluminum ceiling cost? In the current decoration market, there are many brands of aluminum ceilings, but there are not many aluminum gusset plate ceiling brand manufacturers with good reputations and sufficient stocks. This is why many netizens buy aluminum gusset plates online. The reason why it is easy to buy low-quality office aluminum ceilings when suspending ceilings. Many times, when we buy aluminum ceilings online, we are easily affected by their prices, thus ignoring some key factors such as the quality of office aluminum ceilings and the reputation of aluminum ceiling manufacturers, which leads to the main reason why we buy inferior products. reason.
How much does an aluminum ceiling cost? When choosing, we need to put aside the impact of price on us. Many times, price is our reference factor, and quality is the key to our choice. As a professional aluminum ceiling panel manufacturer, PRANCE has a variety of aluminum ceiling products for customers to choose from. Welcome to contact us for more product details.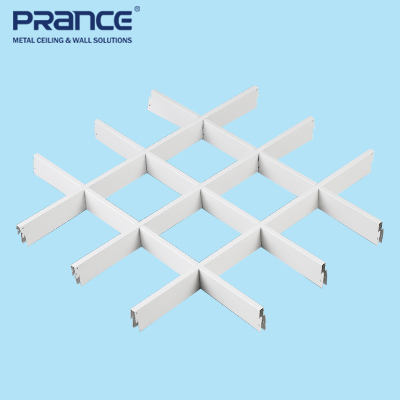 highly valued our product laboratories, production equipment and product inspection facilities.
PRANCE's are made of high-quality and environmentally friendly materials. They have flat and fine interface and full shape. They can be widely used in various scenes such as opening ceremony, business exhibitions, product promotions and so on. They have features including unique and diverse models and bright color.