When environmental protection has become the main trend in modern society, a batch of environmentally friendly products have emerged in the building materials industry. As people's awareness of environmental protection increases, the concept of advocating environmentally friendly and green life becomes more and more widespread, and wood imitations are derived. , wood grain aluminum panels have subsequently become an environmentally friendly trend in the building materials industry.
Wood grain aluminum panels are made of high-grade aluminum alloy as the main material. They are shaped according to the size, shape and structure designed on the project site through CNC bending and other technologies. The surface is heat-transferred with wood grain to form a high-end metal decorative material pattern. It is high-end and gorgeous, with realistic texture, bright color and strong and wear-resistant pattern. It is the first choice material for high-end architectural decoration. Boers wood grain aluminum panels can be flat, punched, carved or special-shaped, and can be customized and produced according to customer needs.
Wood grain aluminum panels are used in various metal curtain wall panels and metal ceiling panels. It is suitable for a variety of living and working places, such as: airports, subways, light rails, stations, exhibition halls, lecture halls, hospitals, administrative office buildings, commercial buildings and other places.
Advantages of wood grain aluminum panels:
1. Exquisite appearance, rich wood grain patterns, realistic effects and clear texture.
2. Fire resistance: Anti-corrosion, moisture resistance, hardness and strength are all comparable to those of solid wood.
3. Anti-rust, anti-breakage, anti-ultraviolet.
4. It has a long service life and can last for 10-15 years without discoloration or deformation.
5. It has strong plasticity and can be processed into various complex shapes. The back can be filled with materials such as thermal insulation, sound insulation, and sound absorption to make it more functional.
6. Environmental protection, protect the ecological environment and reduce the waste of material resources
As China's leading metal panel manufacturer, PRANCE has 20 years of manufacturing experience in the building materials industry. Welcome to contact us for more product details.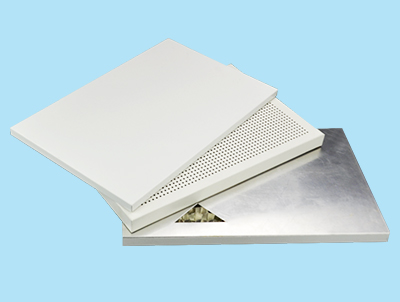 We have been upholding the goal of being one of the leading manufacturers.As PRANCE develops, we will attract more customers like guests from to get to know us.PRANCE seizes the opportunity to open up foreign markets and has provided customer with better and services.
PRANCE can make sure that customers will have a satisfactory service experience for our products have passed many certifications.