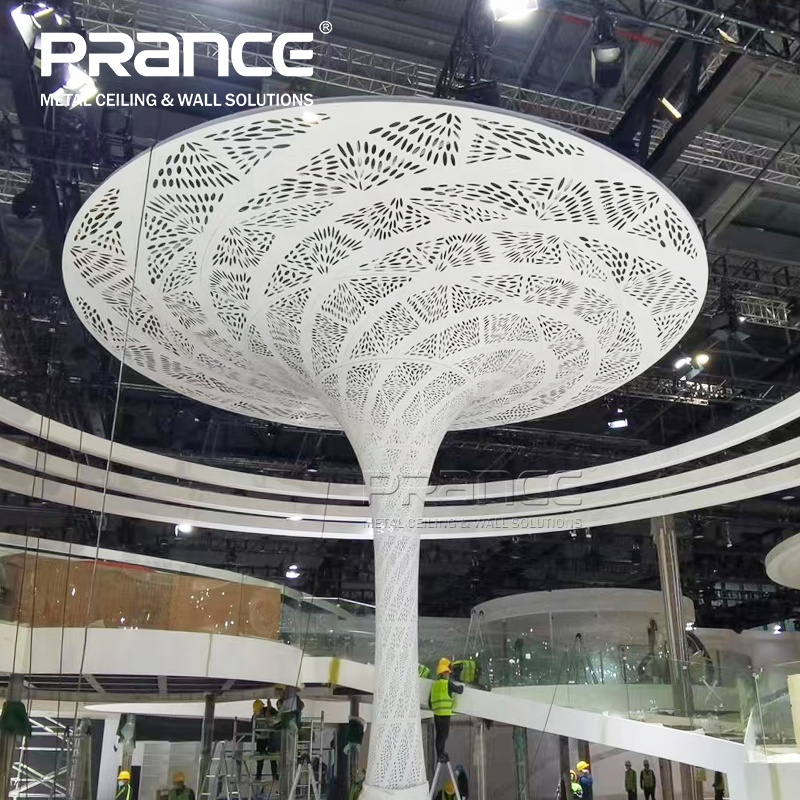 Aluminum plate as a building curtain wall decorative product has been recognized by more and more people. Because aluminum plates have good fire prevention, anticorrosive, and not easy to change color. Compared with the traditional glass curtain wallsThe market has been widely recognized.The creativity of aluminum -board curtain wall products determines that there are many choices of their products. Aluminum plates can be realized.
products are generally customized products. Different projects have various design solutions. The size and product shape are ever -changing., Carved aluminum panel, biscellar aluminum panel, shaped aluminum panel, wood grain aluminum panel, fluorocarbon aluminum panel, etc. You can consult the manufacturer according to the project design drawings. Generally, the experienced and large -scale manufacturers can beThey can all be able to achieve customized production.
fast decoration of aluminum board does not require additional decoration materials costs.For the construction period of the project, the renovation time is reduced and the cost of time has been saved.Considering product prices and decoration costs, aluminum panel has a very obvious cost -effective advantage.