Although the aluminum alloy industry started relatively recently, it has experienced a period of market explosion in recent years due to the promotion of green buildings. The application scope of aluminum alloy products has also expanded, extending from civil buildings to public buildings such as subways and tunnels. This has created significant development opportunities for leading companies in the industry.
Entrepreneurs in the aluminum panel industry have revealed that aluminum alloy panels, as a new technology in green building construction, have been developed for more than 50 years abroad. With the increasing awareness of environmental protection and the promotion of low-carbon economy, breakthrough developments have been achieved in recent years in the country. Compared to traditional wooden formwork, aluminum composite panels can be directly formed without the need for secondary plastering construction operations. They have the advantages of being easily deformed, having a longer service life, and being strong and durable. These panels not only meet the requirements of low-carbon, energy-saving, emission reduction, and green construction, but also improve construction efficiency, making them highly marketable.
Prominent developers in the domestic market, such as Vanke, Poly, and China Resources, have played a role in promoting the aluminum formwork market by incorporating it into their respective development projects. Large construction general contractors, including China Construction, China Railway Construction, and China Communications Construction, have also used aluminum panel ceiling products to ensure construction quality.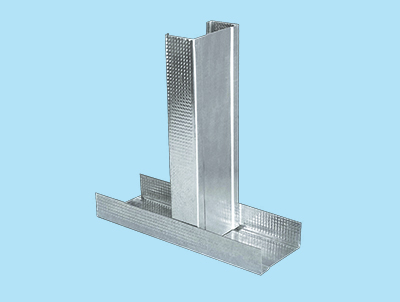 PRANCE, as one of the leading aluminum panel manufacturers, looks forward to deepening cooperation with partners in order to build a platform for upstream and downstream enterprises in the industry. This collaboration aims to reduce excessive consumption and waste of wood resources and to promote the continuous growth of the aluminum panel ceiling industry. PRANCE always prioritizes quality and focuses on quality control, service improvement, and fast response.
As the pace of global economic integration accelerates, PRANCE is fully prepared to integrate into the international environment. Our goal is to be one of the leading manufacturers in the industry. With its wide application, aluminum panel ceiling can meet the needs of cutting and deep processing for various metal tubes. Our skilled workers, advanced technology, and systematic management system contribute to sustainable growth.
One of PRANCE's key strengths is its leading R&D level. This has been achieved through continuous research and technological development, as well as by unleashing the creativity of our designers. Our aluminum panel ceilings are made of quality materials and undergo fine processing. They are not only stylish but also practical.
After years of development, PRANCE has established an advanced production method for electric equipment, which is widely accepted in the industry. We have greatly improved our industry influence. In terms of refund agreements, the return shipping charges will be the responsibility of the customer. The balance will be refunded after we receive the items.
In conclusion, the aluminum alloy industry has experienced significant growth due to the increasing prominence of green buildings. The expansion of its application scope, along with the efforts of leading developers and contractors, has provided great opportunities for the industry. PRANCE, as a leading aluminum panel manufacturer, is committed to quality, innovation, and sustainable growth. Through cooperation and a focus on the environment, the aluminum panel ceiling industry will continue to thrive and contribute to the construction sector.