Expanding on the existing article, here is a longer version:
"The price of perforated aluminum ceiling panels is approximately 50 yuan per square meter, depending on the specific specifications and product thickness desired. It is important to note that the price of aluminum raw materials can sometimes be unpredictable, so it is advisable to confirm the validity period of the offer when consulting. PRANCE offers a wide range of perforated aluminum ceiling panels, including options for both home improvement and workplace settings. The production methods and quotations vary for each type of panel.
For engineering aluminum ceiling panels, there are two main layouts available: flat and punched panels. The back of punched panels can be equipped with sound absorption materials or non-woven fabrics, which significantly enhances the soundproofing capabilities of the entire space. The patterns on the panel surface can be customized, such as full flushing, diagonal punch, or middle punching. It is best to consult with the supplier regarding the specific options available.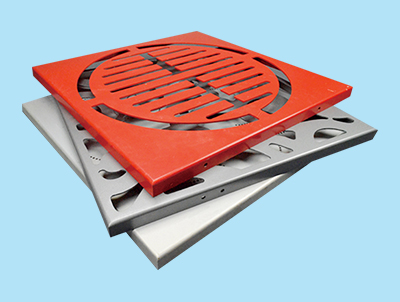 Each manufacturer has its own unique production strengths and can produce different product styles. Polyester spraying is commonly used for engineering aluminum perforated ceiling products. Choosing the appropriate product thickness is important to ensure a smooth and even surface after installation. PRANCE, a reputable brand in the industry, specializes in engineering aluminum perforated ceiling panels and has been in operation since 2002. Their products have received SGS quality certification, making them a reliable choice for customers.
The range of aluminum perforated ceiling products is comprehensive and includes a full set of accessories to simplify the construction process and avoid unnecessary troubles during installation. Each panel can be disassembled independently, making the installation and maintenance process easy and hassle-free.
During our visit, it became evident that PRANCE is a professional production supplier of aluminum perforated ceiling panels. Their products are made using high-quality materials and undergo rigorous quality inspections to ensure wear resistance, corrosion resistance, and long service life.
In conclusion, perforated aluminum ceiling panels offer a cost-effective and aesthetically pleasing solution for both home improvement and workplace applications. PRANCE stands out as a reliable brand that provides a wide range of options and accessories. The flexibility in design and ease of installation make these panels an excellent choice for any construction project.