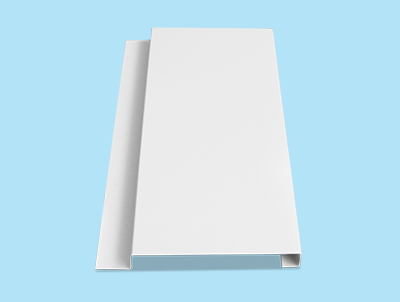 White punching aluminum panel products are generally difficult to see the product processing, which is the product shape, specifications, surface treatment and other factors that will directly affect the product quotation.White aluminum panel products are a relatively common indoor and outdoor decorative product. The general conventional price starts from 150 yuan/square meter. Specifically, it is necessary to consult the manufacturer to give the product quotation in accordance with actual needs.
White punching aluminum panel is stylish and individual, full of artistic characteristics.With different colors and shapes of punching, it will create a creative atmosphere, which will enhance the layered and modern sense of the building.Pole boards are generally used as aluminum alloy boards.The surface coating is divided into fluorocarbon spray, powder spray, and polyester paint spray.The surface of the aluminum plate surface is strictly according to customer requirements, and the color can be responsible for providing standard color cards for customers to choose from.
is a refined product. In addition to the various advantages of aluminum panel, it also has good processing performance.Pole aluminum plates are perforated on full CNC through tailoring to a suitable size.It can be poured into the round holes, square holes, edges, triangular holes, willow holes, pentagram holes, long -circular holes, etc., and uses the visual effects of these sizes and light and dark to provide designers with a good design imagination space.As a result, various lines and patterns are designed.It is widely decorated with the outer walls and interior of comprehensive buildings such as airports, stations, high -speed rail stations, office buildings, office buildings, etc.
PRANCE focuses on the principle of "continuous improvement on product quality" and actively conducts R&D research before production.
As the pace of global economic integration is accelerating, PRANCE is fully prepared to integrate into the international environment.By offering the most considerate service, we aims to provide the most delicate .aluminum panel price is a well-made and top-quality product, which is widely used in outdoor lighting, household electricity, and solar power systems.
PRANCE is dedicated to technical innovation, flexible management, and processing equipment upgrading to improve production efficiency.
1. Production technology: With years of accumulation, we have enough capabilities to improve the production process. Advanced technology including welding, chemical etching, surface blasting, and polishing contributes to the superior performance of the products.
PRANCE selects safe and high-quality materials to produce . They have passed the national product quality certification. With the feature to be safe and radiation-free, there are no side effects on the human body. Based on the function of energy saving, they are cost-effective and won't waste electricity excessively if using frequently.After the development for years, PRANCE realizes the modernization of technical equipment, the industrialization of product design and the internationalization of quality standards. With better comprehensive strength, PRANCE becomes a leader in the industry.If the return is caused by the product quality or the mistake from us, you will be guaranteed to get 100% refund.