▼ Metal ceiling system
The project's ceiling system is designed with clip in ceiling panel decoration ceiling. The ceiling is combined with the flat light, and the overall space is neat and bright.
• Products: Perforated / Plane aluminum clip in ceiling , Ceiling system accessories
• Application: Corridor, partial function room
• Specification: 600 x 600 mm / 600 x 1200 mm
• Ceiling color: White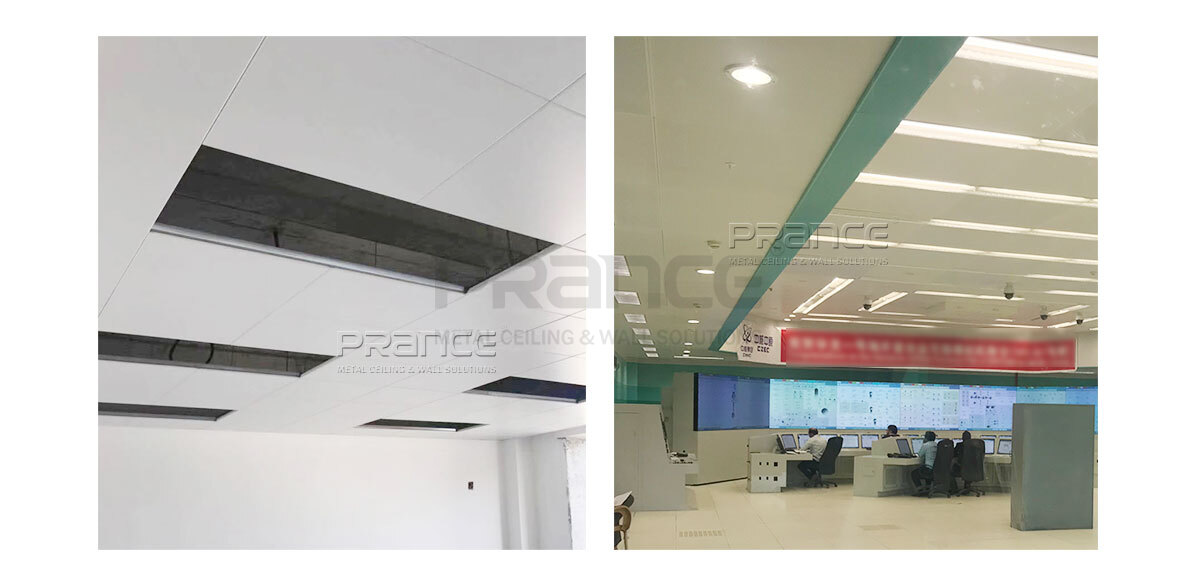 ▼ Curtain wall system
The main control room wall adopts an aluminum solid panel combination system. The whole is matched with gradient green, green is close to nature, and the visual fatigue of the staff is alleviated.
Heat insulating rock cotton can be incorporated on demand,with the function of sound insulation and heat insulating.
• Products: Aluminum solid panel
• Application: Main control room
• Color : Gradient green (Custom color)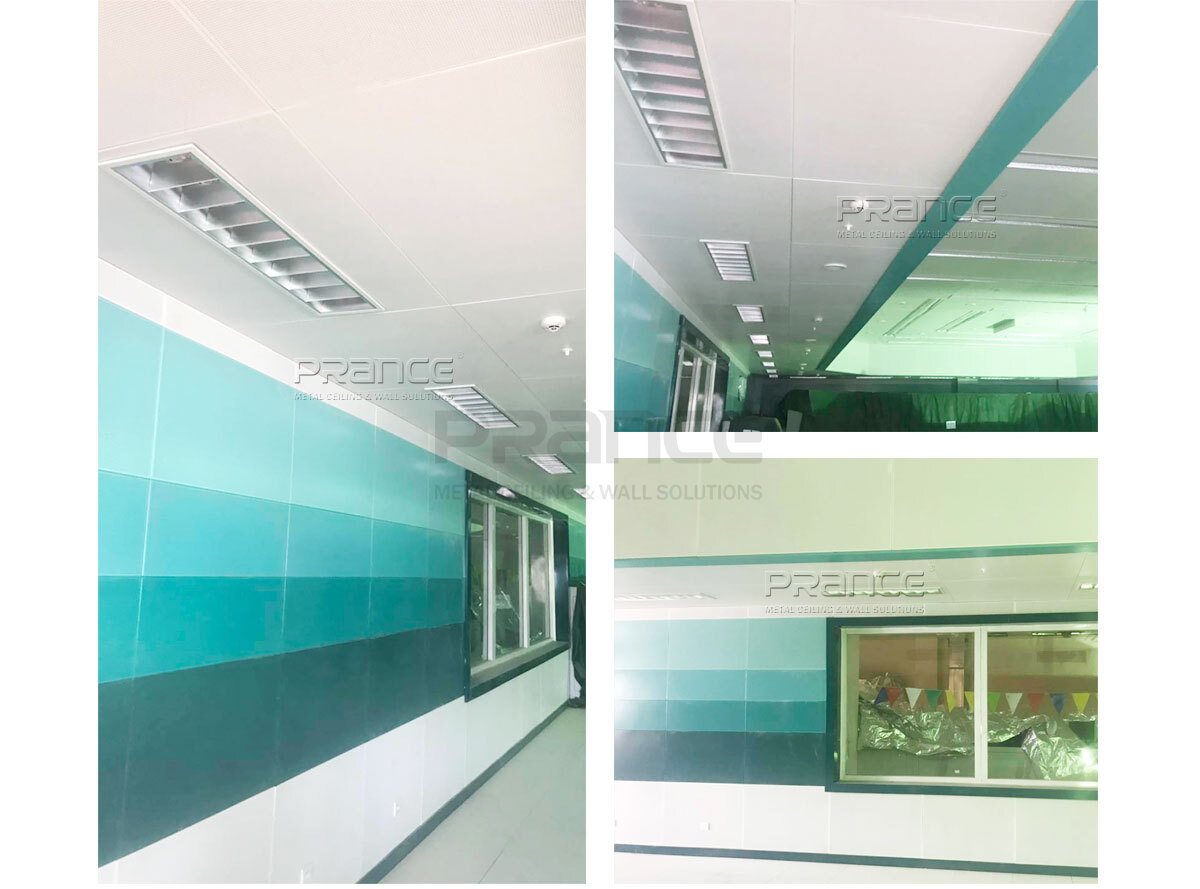 ▼ 
PRANCE Service Step For Building Material & Project
---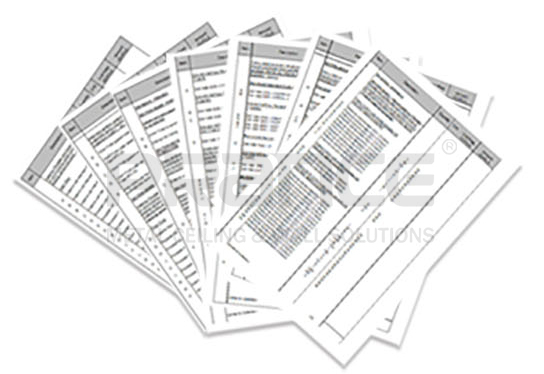 1. According to the drawing and BOQ from customer, and the communication between PRANCE's representatives and clients.We will know the project basic information and the products requests.
---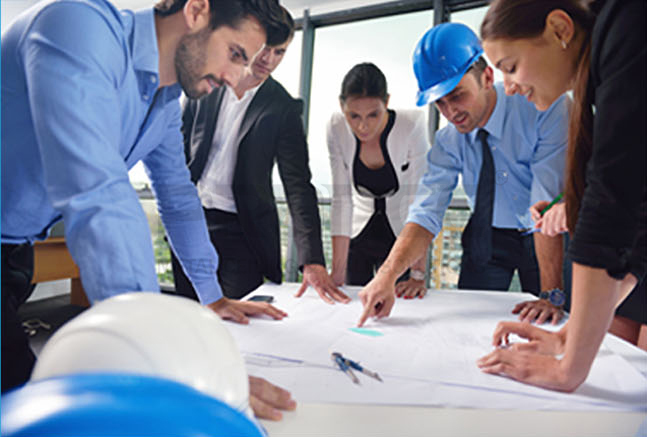 2. After PRANCE's technical team study & analyze the plan drawings and BOQ from customer,we list out to our clients what we can supply, show initial design and offer production quotation.
---
3. We will make adjustment with our clients suggestions after he/she checked our design plan.
Then we will offer a final design and products application sketches. With the customer's approval of this order we start the production.
---