PRANCE waterproof fashion Office Glass\ Metal curtain wall is very popular in commercial complex projects in many countries. It combines functions and aesthetics, and can be produced customized.
Features of the PRANCE metal curtain wall:
1. Diverse appearance structure, can choose a variety of colors
2. Easy installation and disassembly, easy construction and maintenance
3. Light weight, firm, adapt to various environments
4. Good weather resistance and corrosion resistance
5. Metal materials can be recycled and reused, green and environmentally friendly.
Features of the PRANCE glass curtain wall:
1. The interior of the building is light, bright and conserving resources
2. The appearance of the glass curtain wall is light and beautiful, and it is not easy to be polluted.
3. It can be combined with other building materials such as aluminum veneer to build a distinctive building curtain wall.
4. The light is reflected by the glass curtain wall, the room is not exposed to strong light, and the vision is soft.
Welcome to send an email to us for more details , we are keen to wait for your consultation.

Product features:
Aluminum plate specifications:
Common thickness:
1.5mm, 2.0mm, 2.5mm, 3.0mm,

Customized thickness

Common specifications:
600 * 600mm, 600 * 1200mm, Customized size
main materials:
Aluminum veneer structure mainly by the panel,

ribs and angle codes and other components.

Material Aluminum alloy 1100,3003

Surface treatment:
fluorocarbon spraying, powder coating,

paint spraying, drawing, roller coating,

Wood transfer,peritoneum.

Color:
plate ceiling color is generally white,

can refer to the color card, can also customize

a variety of other colors.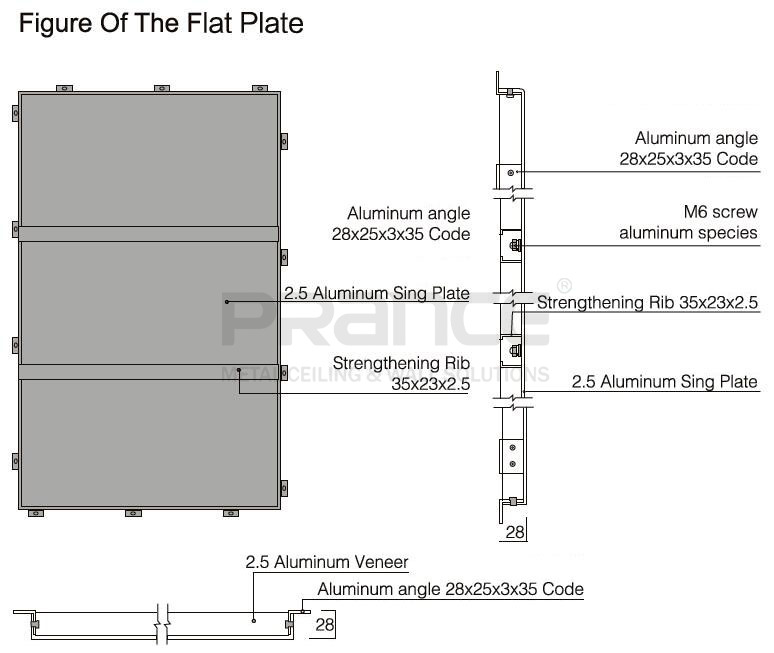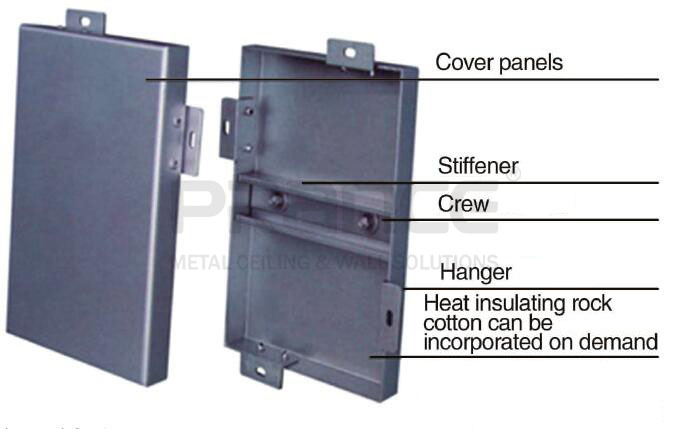 Metal Plates Curtain Wall is installed by connector and the keel is fixed on the main structure. They can be constructed in various shapes, various metallic walls. Metal Plates Curtain Wall dassified by aluminum veneer curtain wall, aluminum composite panel curtain wall, curtain wall aluminum honeycomb panels, weathering steel curtain wall, curtain wall copper, titanium zinc plate curtain wall. They are light weight, easy processing, high strength, stiffness, durability, ease of transportation and construction, surface texture, moisture, corrosion-resistant, suitable for all kinds of high-rise buildings and large venues wall and roof decoration.
Projects
 
ProjectName:NASCAR Honor Hall

Location: America

Area: 7000 sqm

Year: 2010

Products:Glass Curtain Wall

ALuminum Curtain Wall

Lighting Ceiling

Glass Fence

 
 
Exposed
 
 
Curtain Wall of Aluminum Panel
 
 
Stone Curtain Wall