Lay in ceiling Clip in ceiling Strip ceiling Square Tube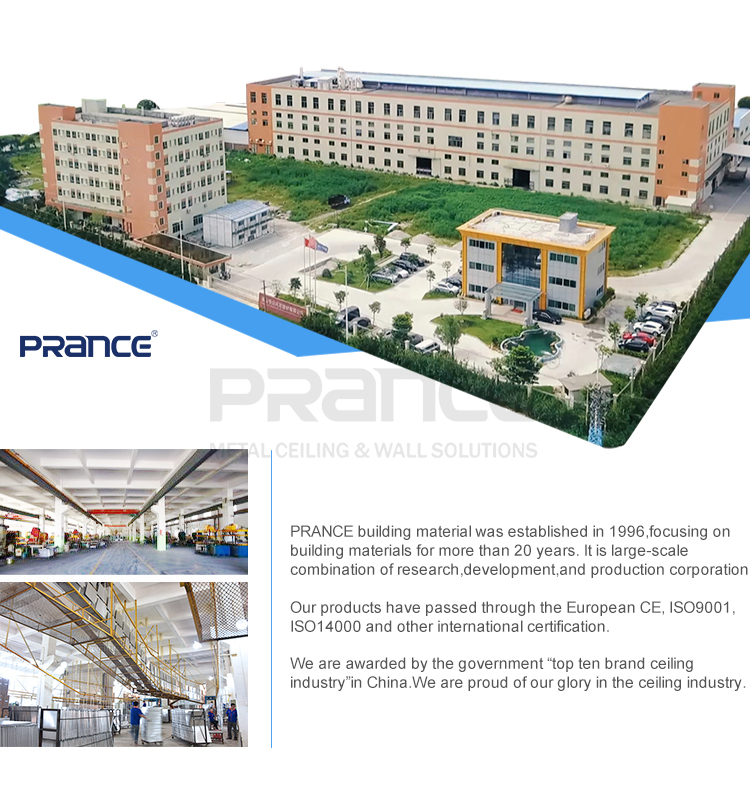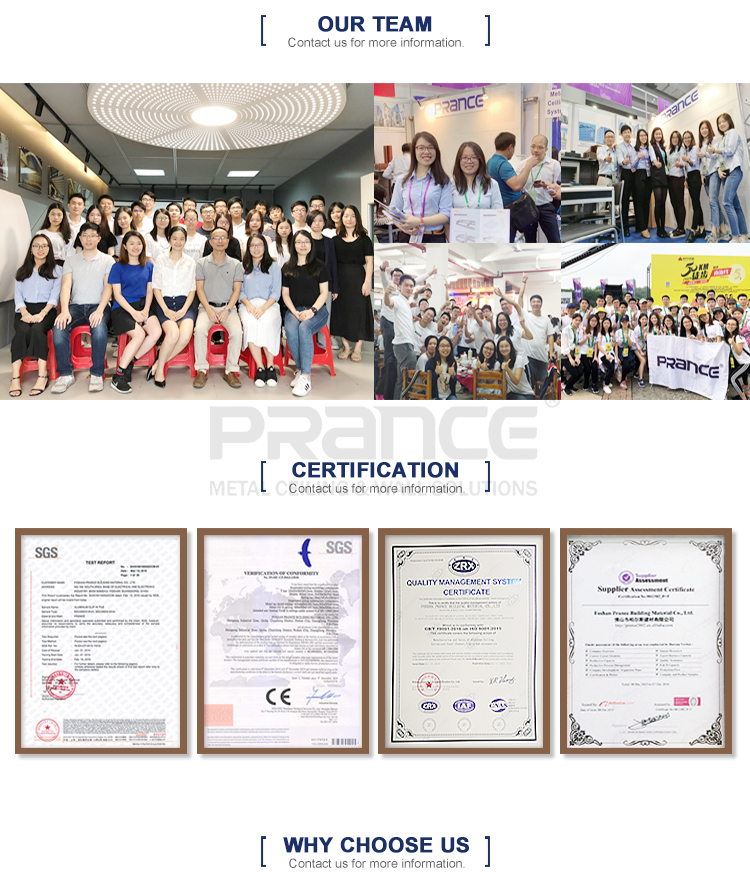 PRANCE is a leading aluminium panel manufacturer and supplier in China, specialized in aluminum column cover, aluminium decorative panels wholesale. After more than ten years of hard work and development, our products have won a high reputation among our customer networks. We expanded our business scope of export and trade in overseas markets to strengthen our trading ability, and we have made substantial investments in human resources. Our in-house dedicated marketing and manufacturing teams are able to offer a wide range of quality products that meet the requirements of our clients.
As a professional aluminum panel manufacturer, PRANCE has established a strict quality control system and scientific management system to guarantee the design, raw materials, sales and after-sales service of aluminum column cladding panels. And our company has obtained the certificate of CE and ISO9001:2015 international quality management system certification.
PRANCE was established in 1996 and has focused on the production of metal column cover, aluminium decorative panels and other building materials for more than 20 years. Our products are widely used in suspended ceiling systems, curtain wall systems and column decoration. Our technological advancements and aesthetic consistency have placed us at the forefront of the metal panel market. Contact us today and let us become your trustworthy partner in China.
In order to save your time,
you can contact customer service directly
for more information please.