Product details of the aluminum ceiling panels suppliers
Product Specification
Style: Lay-in, Lay on
Edge height: 8mm ; 10mm ; 18mm
Type: Ceiling Tiles
System: Metric or Britsh System
Product Introduction
PRANCE aluminum ceiling panels suppliers is designed by professionals and made of well-selected materials. The product has a better performance than other similar products in the market. The product can generate remarkable economic benefits to customers, showing wider application prospect.

Prance aluminum lay-in ceiling is a perforated aluminum ceiling with sound absorbing properties. Easy to install, the panels are easily removable for easy maintenance and access to the plenum above.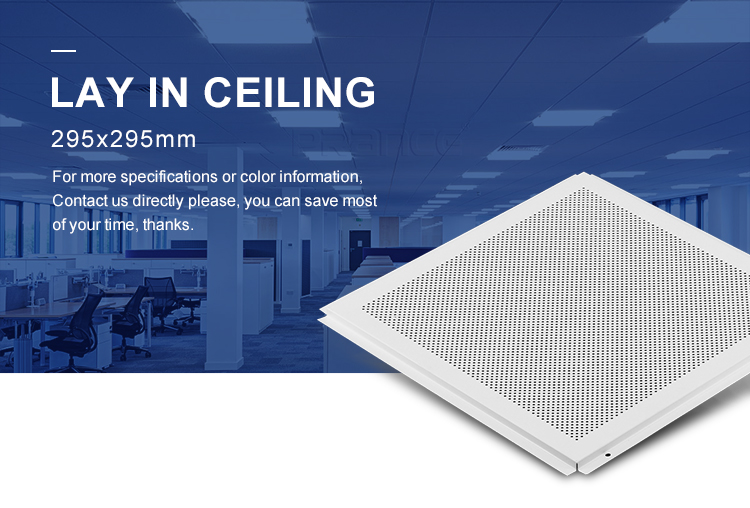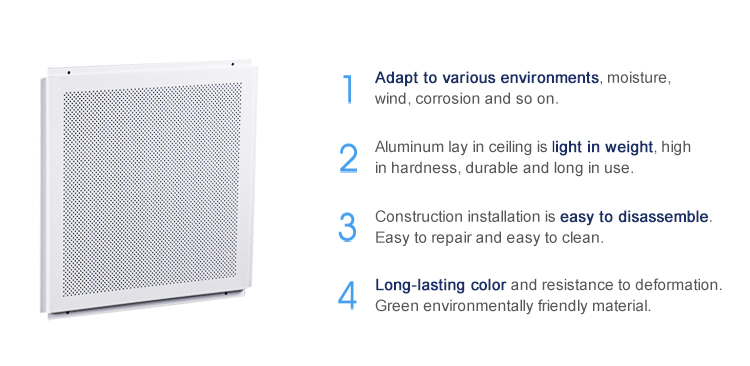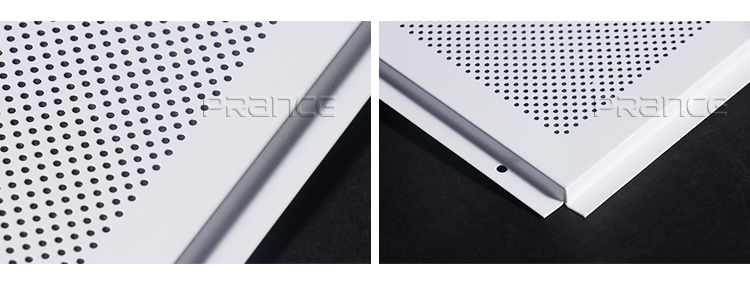 Lay in ceiling Unit:mm

Metric size

Inch size

595x595x575x575x8H(12H/18H)

605x605x585x585x10H

595x595x585x585x10H

585x585x575x575x8H

595x1195x575x1175x8H

603x1210x585x1195x10H

295x295x275x275x8H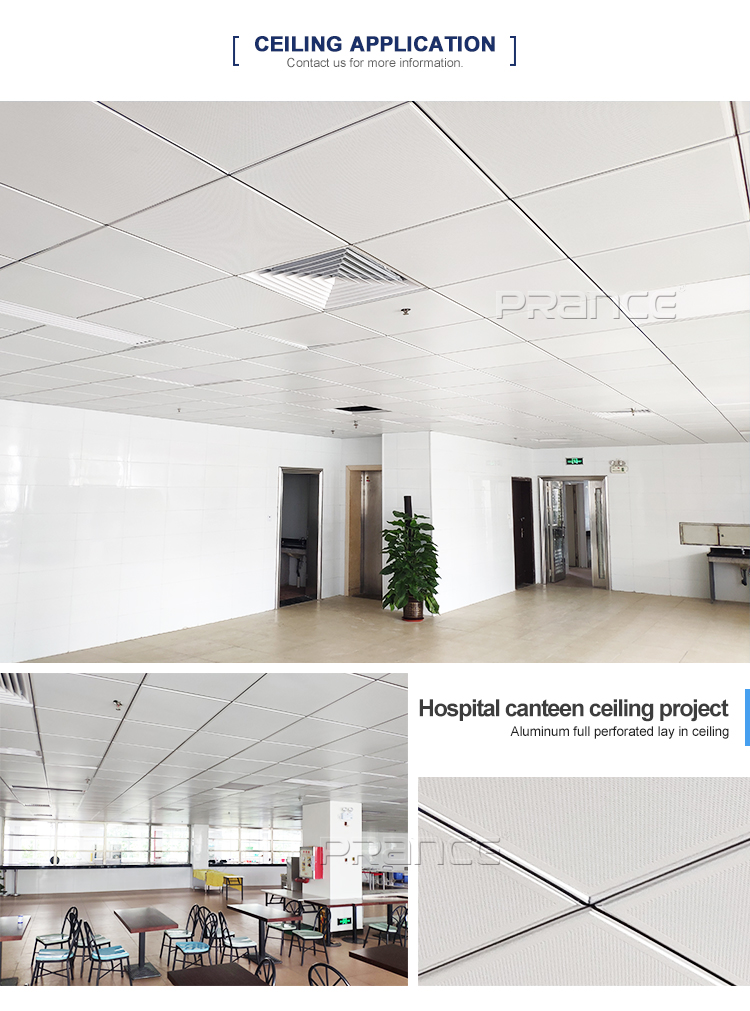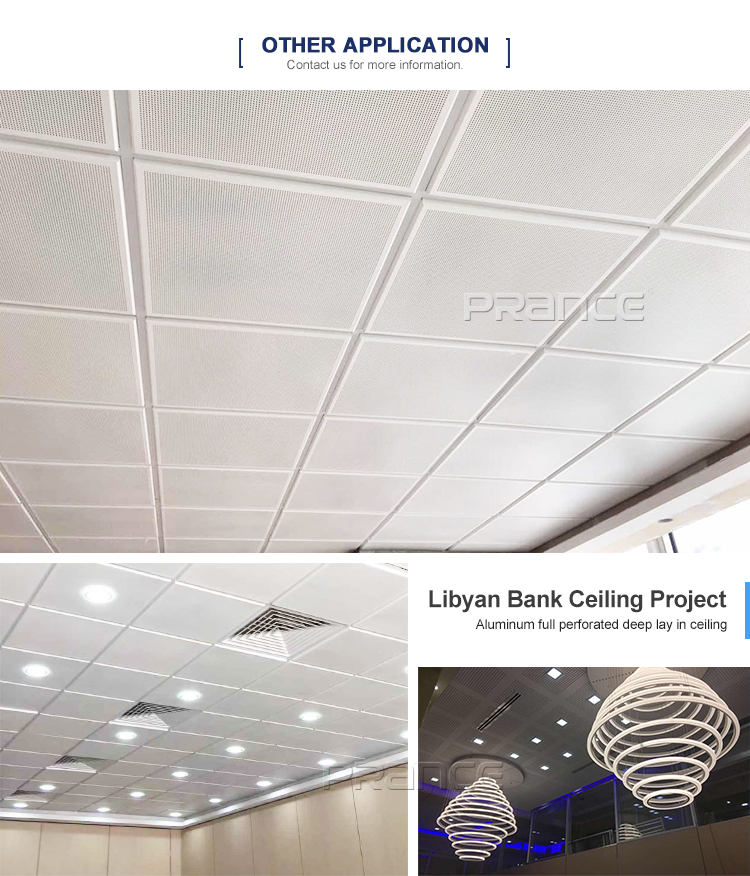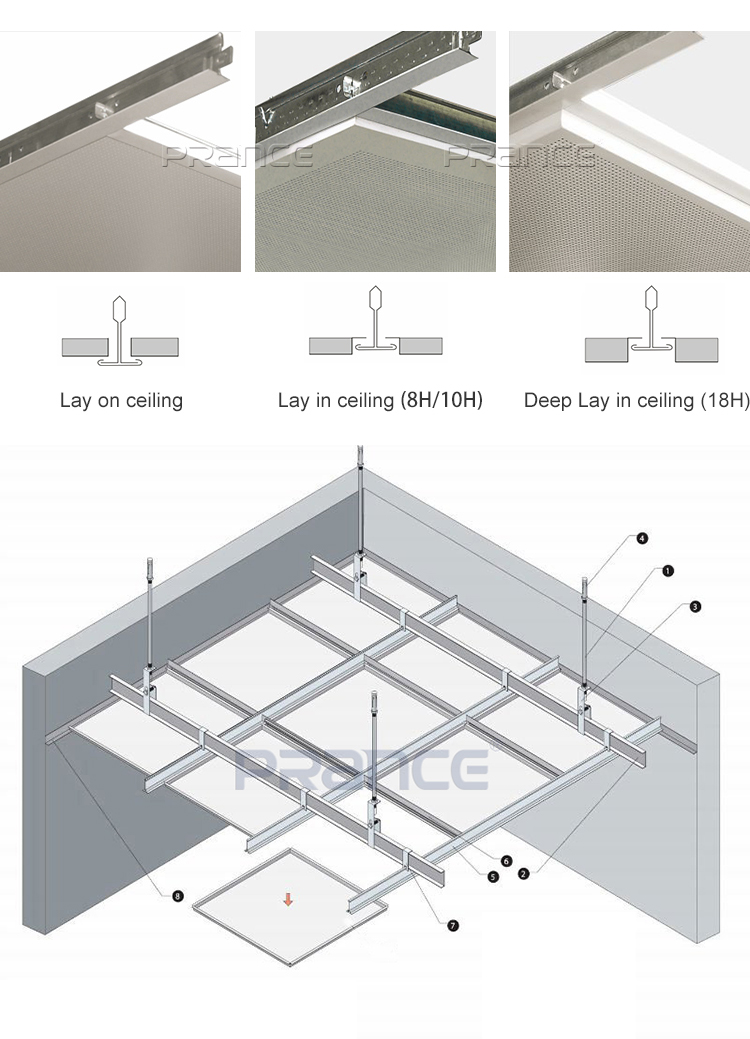 | | | | |
| --- | --- | --- | --- |
| 1 | Thread rod | 5 | T-type main keel |
| 2 | 38main channel | 6 | T-Vice keel |
| 3 | Hanger of 38main channel | 7 | T Keel hanging pieces |
| 4 | Expansion screw | 8 | L angle |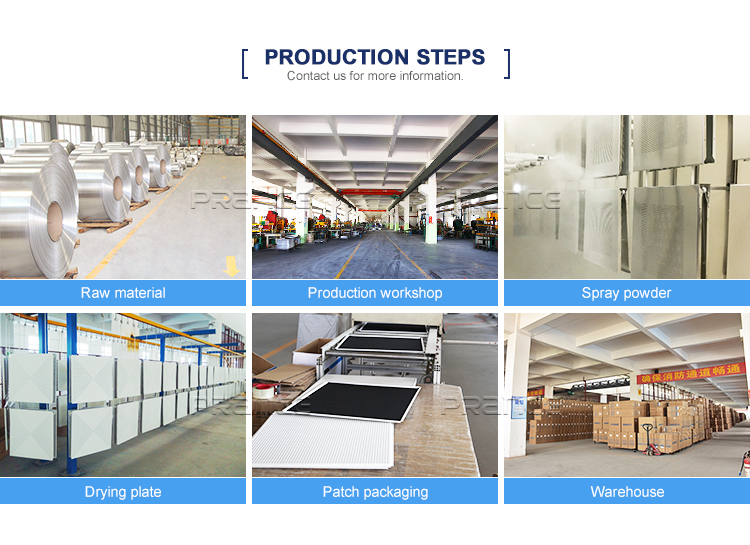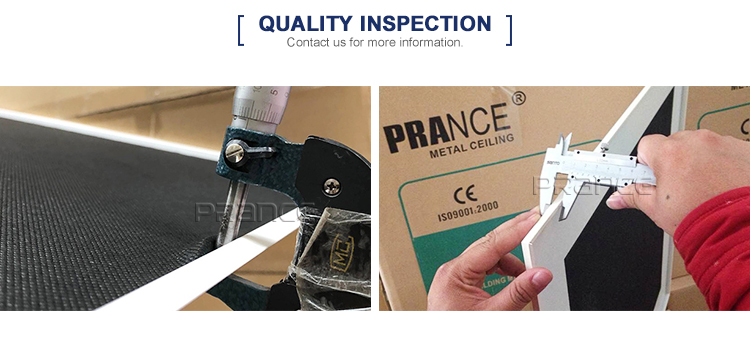 Lay in ceiling Open cell ceiling Plank ceiling Baffle ceiling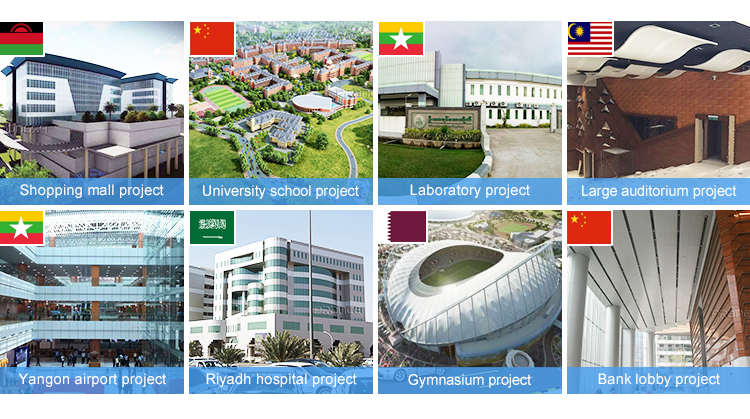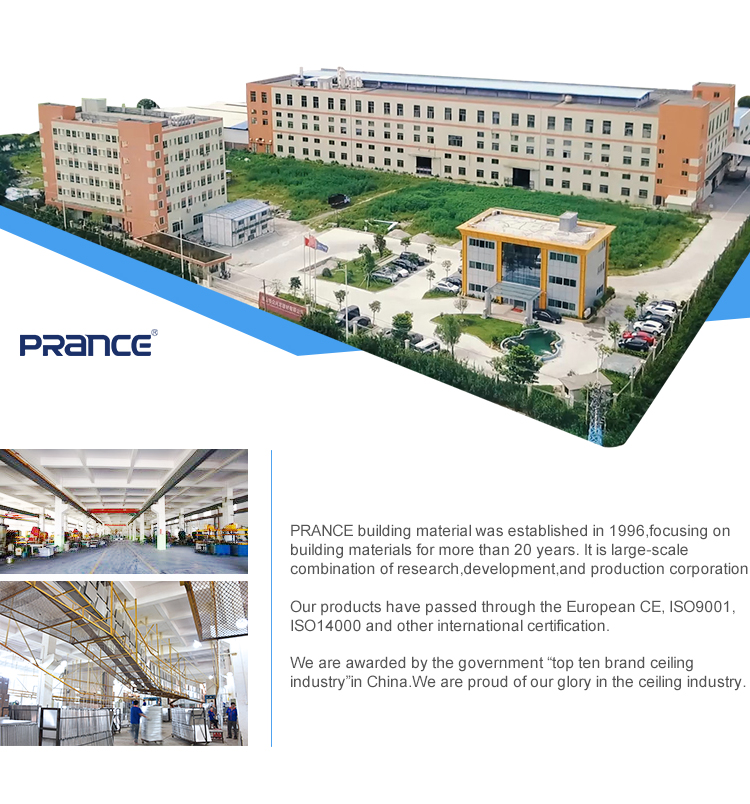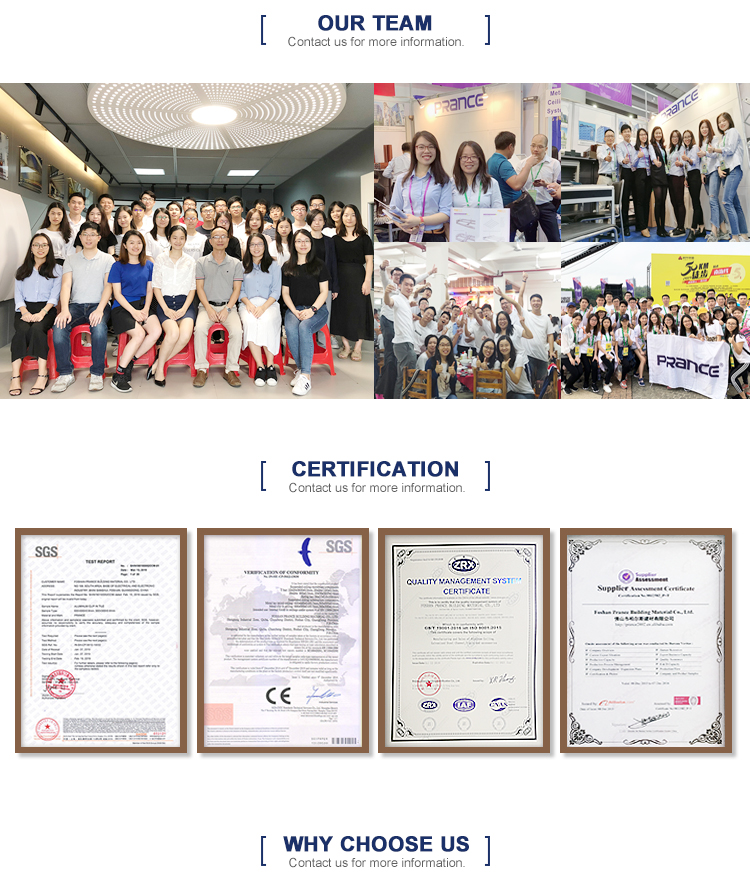 PRANCE building materials is a leading aluminium ceiling supplier in China, specialized in aluminum lay-in ceiling, perforated aluminum ceiling and custom acoustic ceiling panels. We have won a very high reputation within our client network after more than ten years of effort and development. We expanded our business scope of export and trade in overseas markets to strengthen our trading ability, and we have made substantial investments in human resources. Our in-house specific marketing team is able to provide the latest market and product information in their respective fields.
PRANCE building materials has set up the quality control system and scientific management system, which are very strict with design, raw materials, and sales and after-sales service. We have obtained the certificate of CE and ISO9001:2000 international quality management system certification.
PRANCE building materials was established in 1996, focusing on building materials for more than 20 years. Our progression in technologies and consistency in aesthetics have taken us to the forefront of interior metal ceiling market. PRANCE is ready to provide service to you from our headquarters in Foshan, China. addition, customer support is available from our overseas subsidiaries, which work at a same high standard. This strengthens our guarantee of innovative products, stable pricing, and timely delivery on a global basis. Contact us today and let us be your reliable partner in China.
In order to save your time,
You can contact customer service directly
for more information please.
Company Advantage
• PRANCE spreads the marketing network to every major city in the country. are deeply favored by the vast number of customers.
• Our company has received popular recognition from customers with sincere service attitude, pragmatic serving style and innovative service methods. Therefore, we have a good reputation in the industry.
• After years of steady development, PRANCE has made prominent progress and now can lead the industry.
• With high-quality technology research team and production team, independently develops and research the products by using advanced technology and methods.
PRANCE supplies valves of various specifications, functions and types in the long term. Please contact us if you have any needs.