Product details of the metal wall panel
Product Specification
Thickness: Customized
Contents: Technical requirement
Color: Customized
Chemical Composition: Aluminum Alloy
Impact resistance: 50Kgf.(490N.cm),No crack and No removal of film
Quick Overview
PRANCE metal wall panel is produced by active use of international standards and foreign advanced production technology. Our metal wall panel is convenient to your use and easy to operate. Over the years, this product has been expanded for its strong positions in the field.
Product Information
With a focus on quality, PRANCE pays great attention to the details of metal wall panel.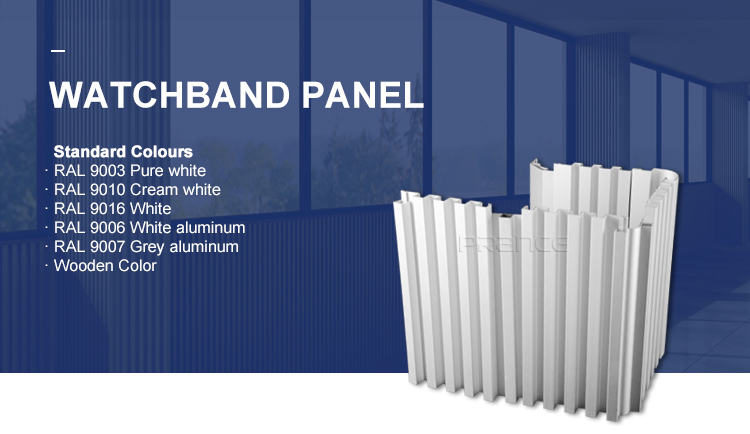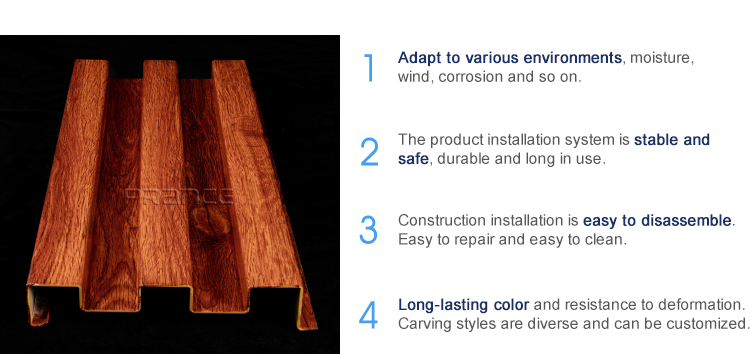 Design with standard items in unique ways-mix and match sizes, shapes and finishes. Aluminum Watchband Panel can be used in ceiling, wallboard, corner-finishes and column cover.
Specification Unit: mm

Width

Length

Height

Customized

Customized

Customized

Note: For more specifications, welcome to contact us. Support customization.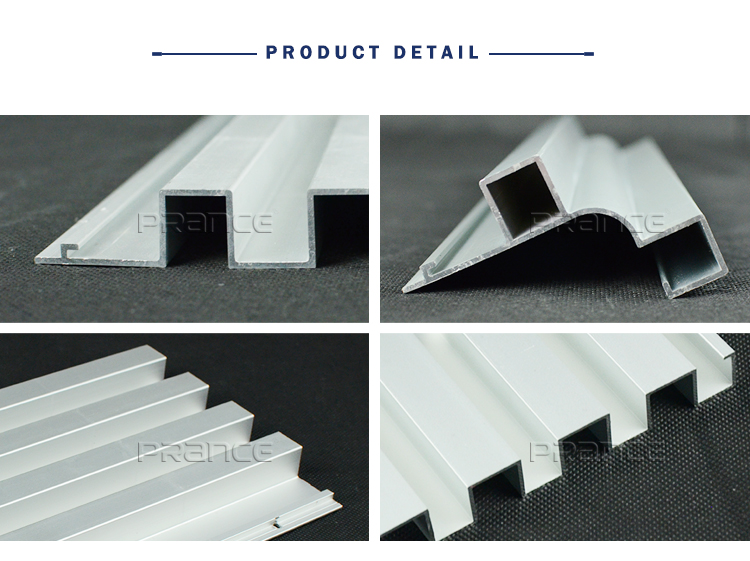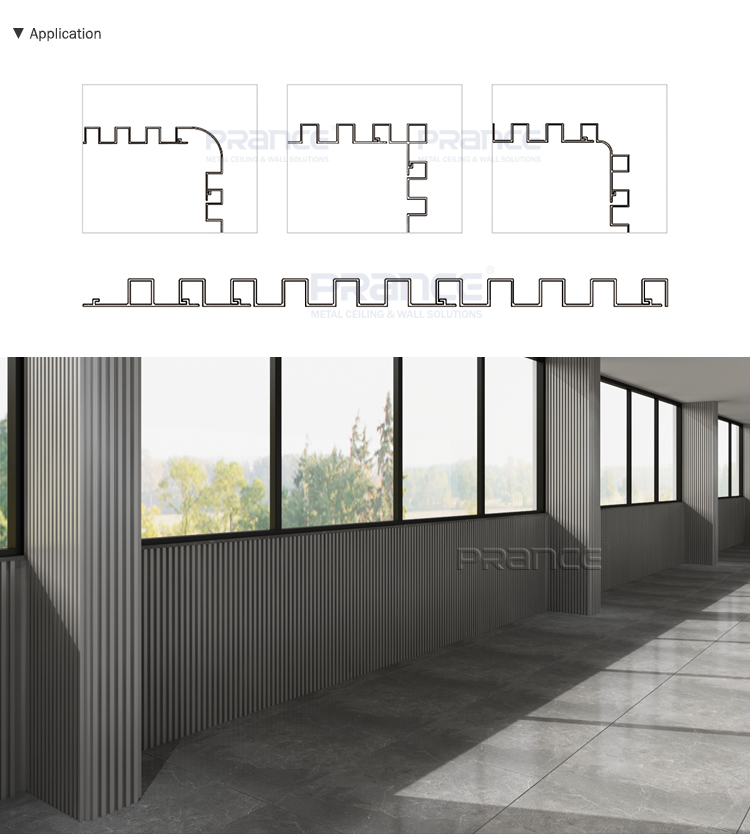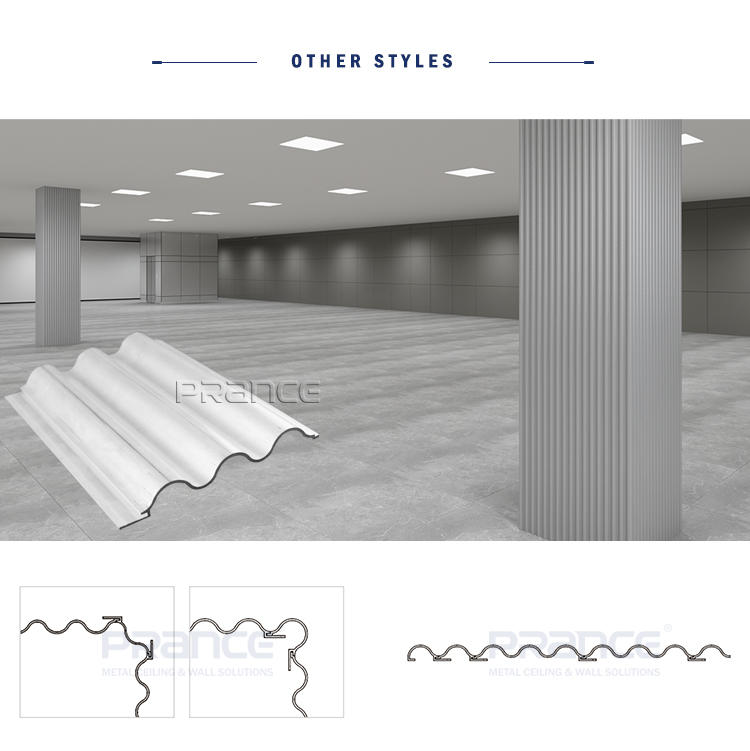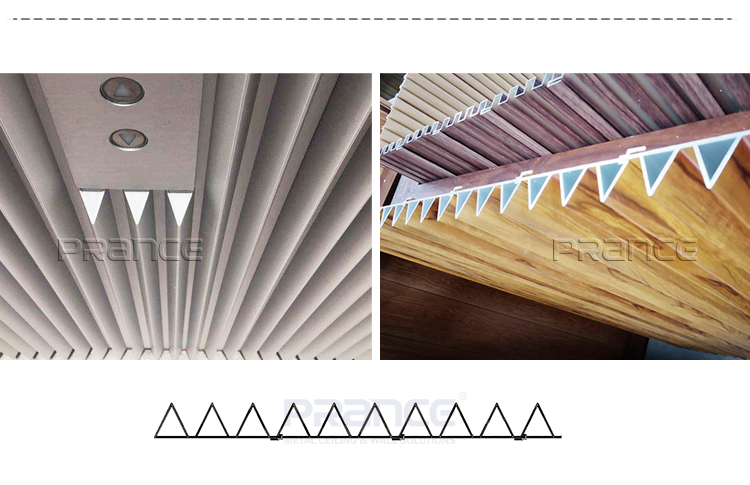 < Welcome to contact customer service for more information. >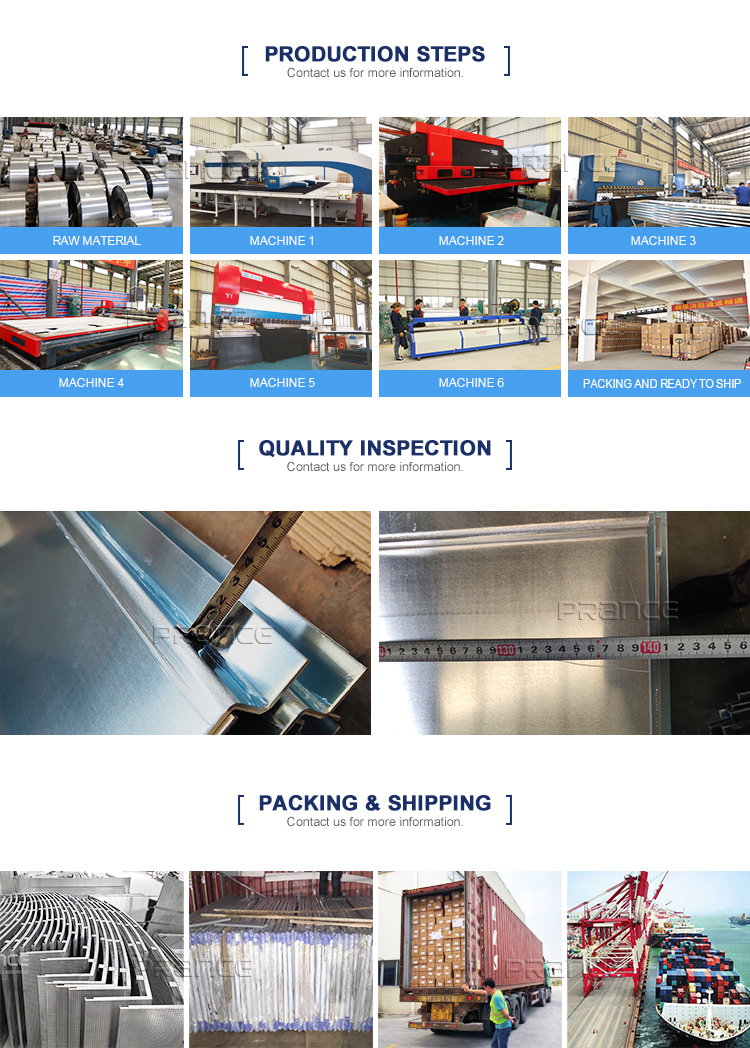 Lay in ceiling Clip in ceiling Metal Plank Metal Baffle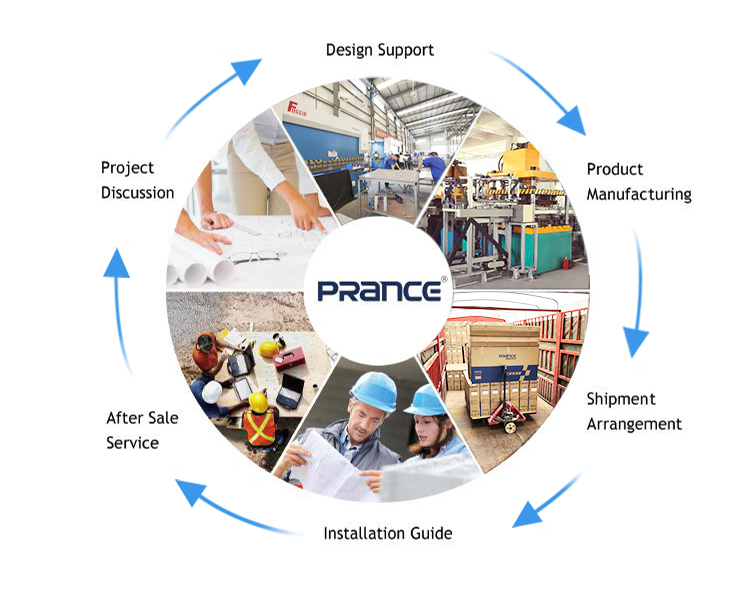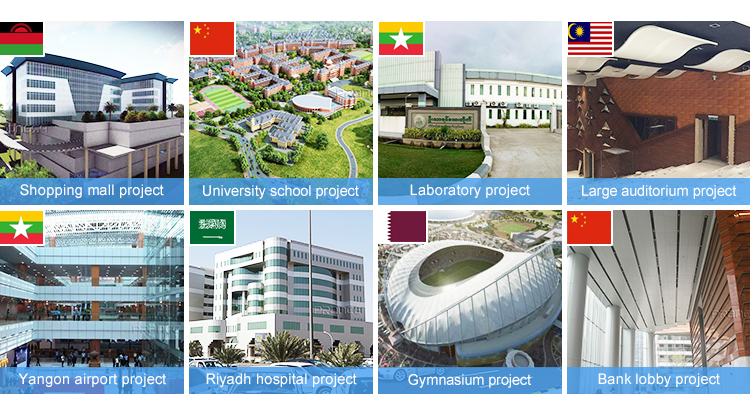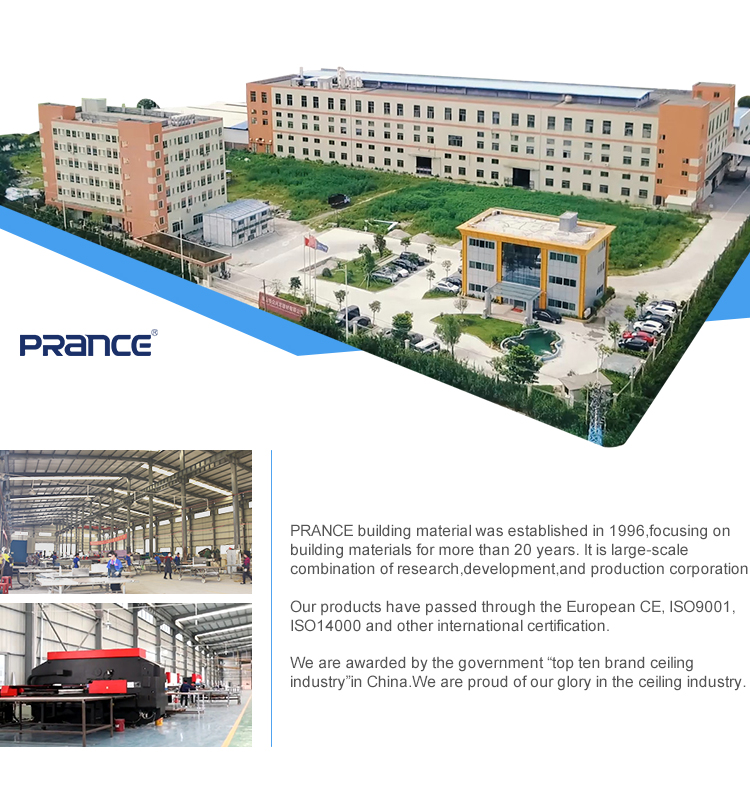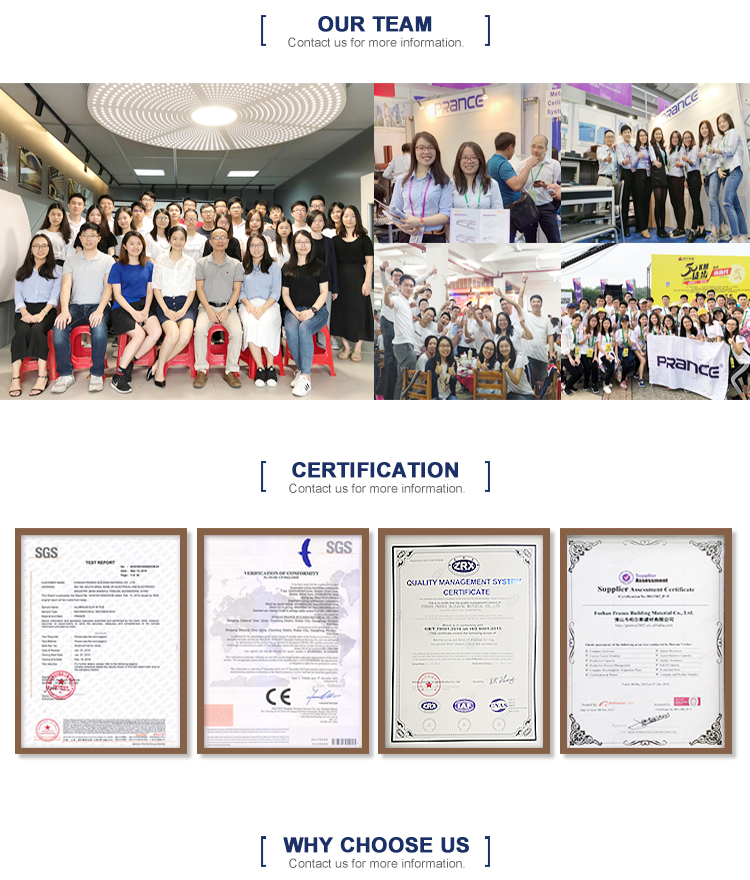 PRANCE building materials is a leading metal wall panel manufacturer in China, and has won a very high reputation within our client network after more than ten years of effort and development. We expanded our business scope of export and trade in overseas markets to strengthen our trading ability, and we have made substantial investments in human resources. Our in-house specific marketing team is able to provide the latest market and product information in their respective fields.
PRANCE building materials has set up the quality control system and scientific management system, which are very strict with design, raw materials, and sales and after-sales service. We have obtained the certificate of CE and ISO9001:2015 international quality management system certification.
PRANCE building materials was established in 1996, focusing on building materials for more than 20 years. Our progression in technologies and consistency in aesthetics have taken us to the forefront of interior metal ceiling market. PRANCE is ready to provide service to you from our headquarters in Foshan, China. addition, customer support is available from our overseas subsidiaries, which work at a same high standard. This strengthens our guarantee of innovative products, stable pricing, and timely delivery on a global basis. Contact us today and let us be your reliable partner in China.
In order to save your time,
you can contact customer service directly
for more information please.
Company Introduction
PRANCE METALWORK BUILDING MATERIAL CO.,LTD is a modern company that integrates R&D, production and sales. We are chiefly engaged in the business of In order to promptly solve customers' difficulties and doubts, we provide information inquiry service and other related services, according to our advantageous resources and customers' needs. Our products are of guaranteed quality and tight package. Welcome customers with needs to contact us!