The aluminum alloy plate used for the ceiling aluminum mesh panel is the base material. Through the numerical control bending technology, the overall effect of the plate after processing is guaranteed to be flat and not deformed. During the installation process, the aluminum solid panel has outstanding resistance to external forces.
The production of the ceiling aluminum mesh panel system consists of multiple forming processes such as perforated, bending, rolling, arc welding, assembling, etc. PRANCE has fully automatic CNC machines such as AMADA, which can easily realize the processing of various complex plates.
To a large extent, it meets the special needs of architectural modeling and fully expresses the innovative concept of architectural design.
| | |
| --- | --- |
| Mesh panel-Standard thickness | 1.0mm, 1.2mm, 1.5mm, 1.5mm, 2.0mm, 2.5mm, 3.0mm. |
| Mesh panel-Common sizes | 1.0mm, 1.2mm, 2.5mm, 2.5mm, 3.0mm. 600*1200mm,1200*1200mm, 1000*1500mm, can be customized. |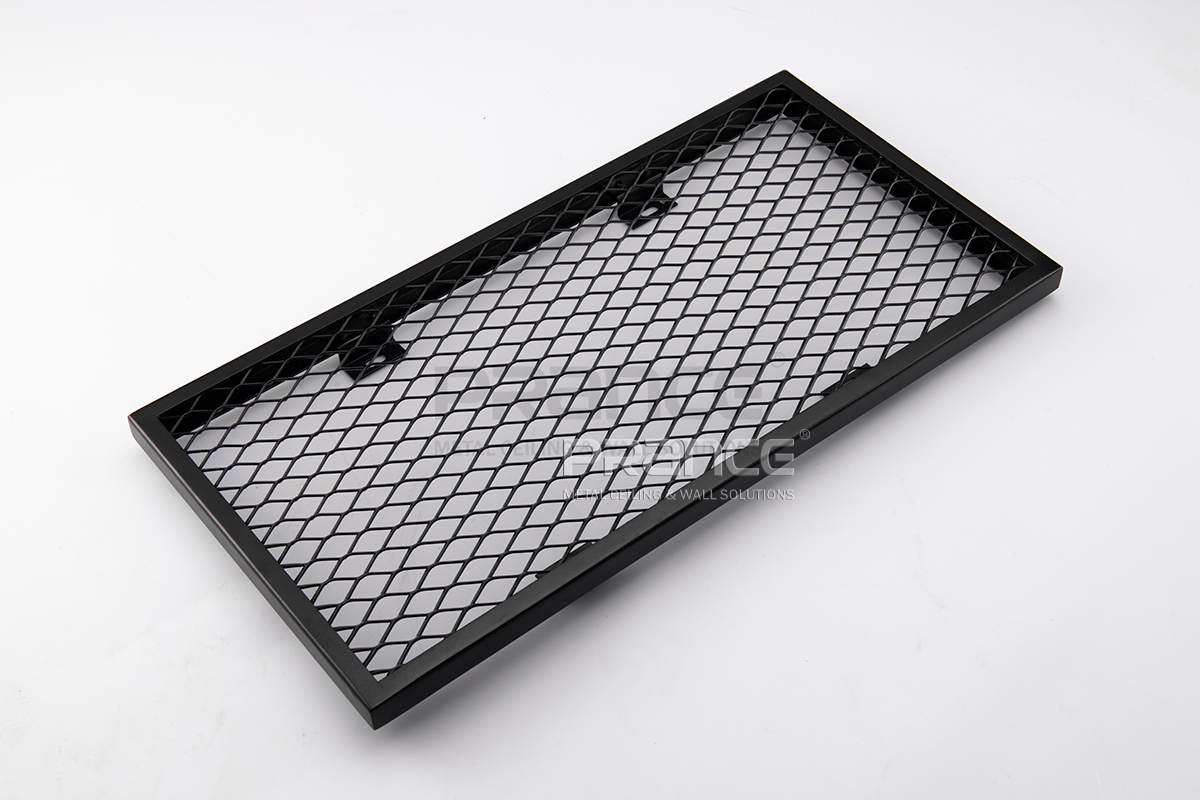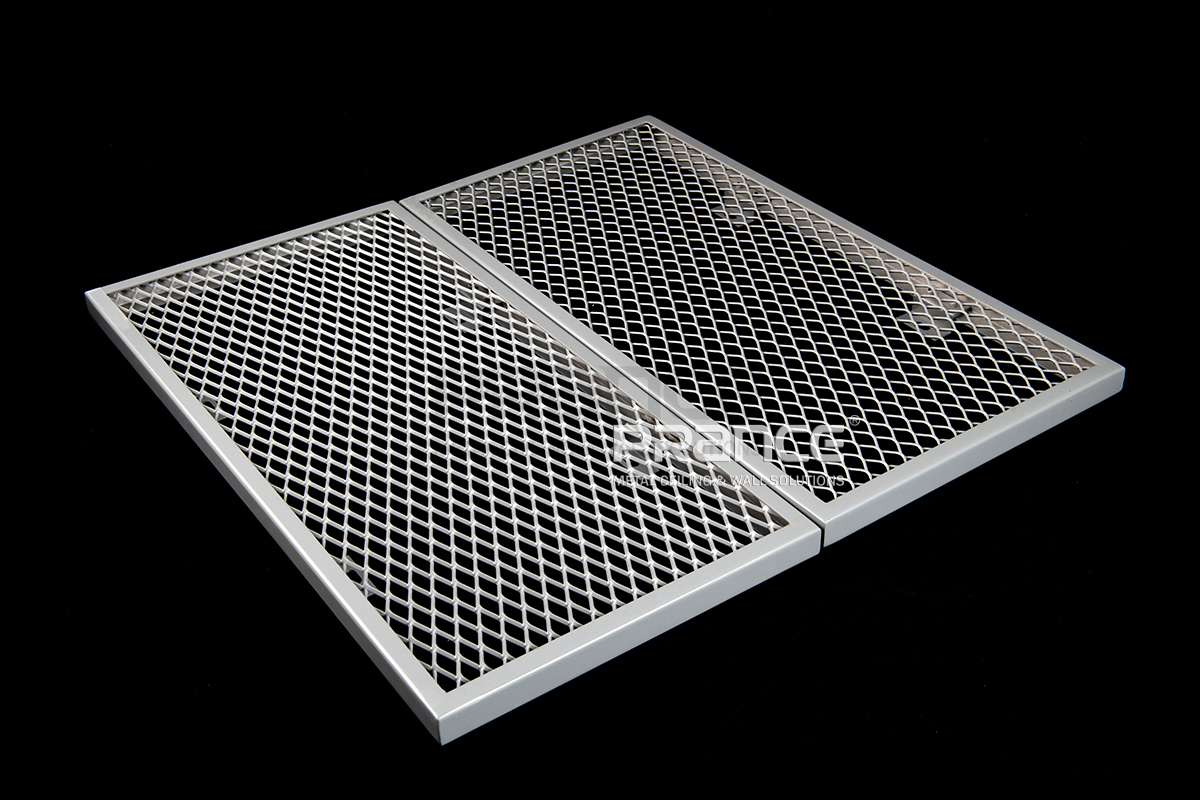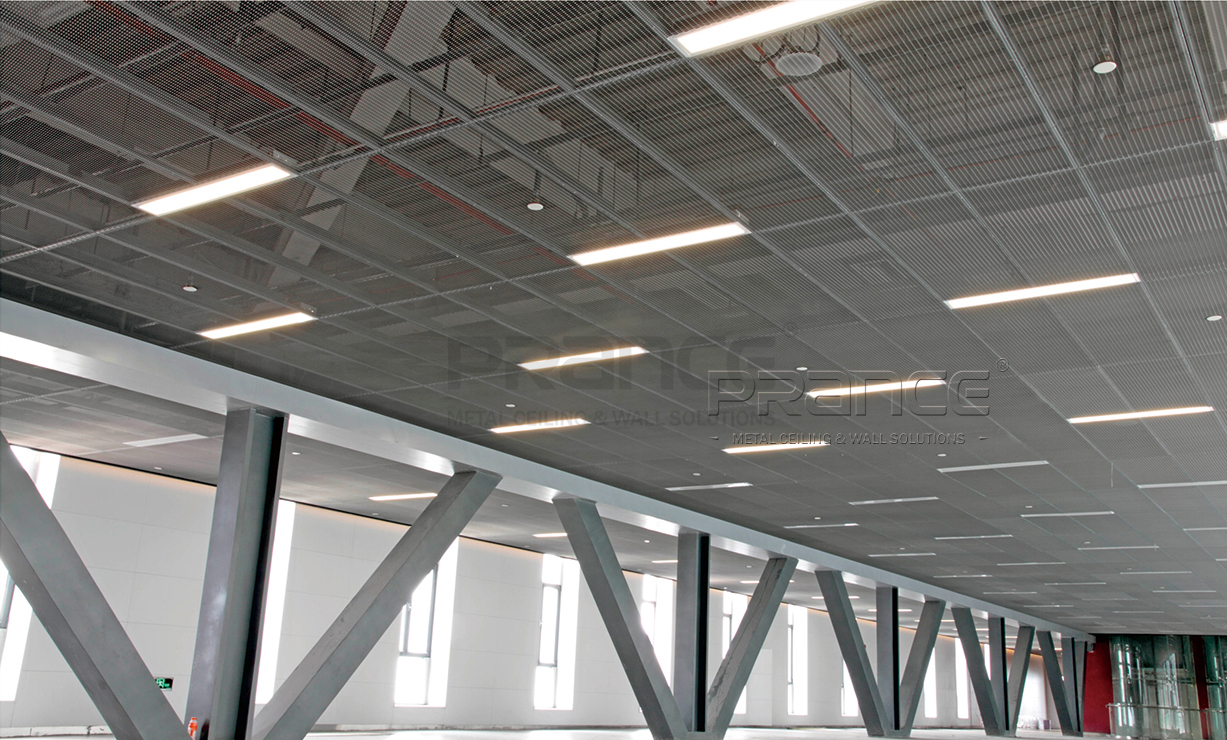 ---
Foshan PRANCE Building Material Co.,Ltd
Web:www.prancebuilding.com
E-mail:[email protected]