PRANCE aluminum baffle ceiling uses high-quality high-strength aluminum alloy sheet as the base material, which is formed by CNC bending technology, and the surface is sprayed with decorative coatings such as fluorocarbon.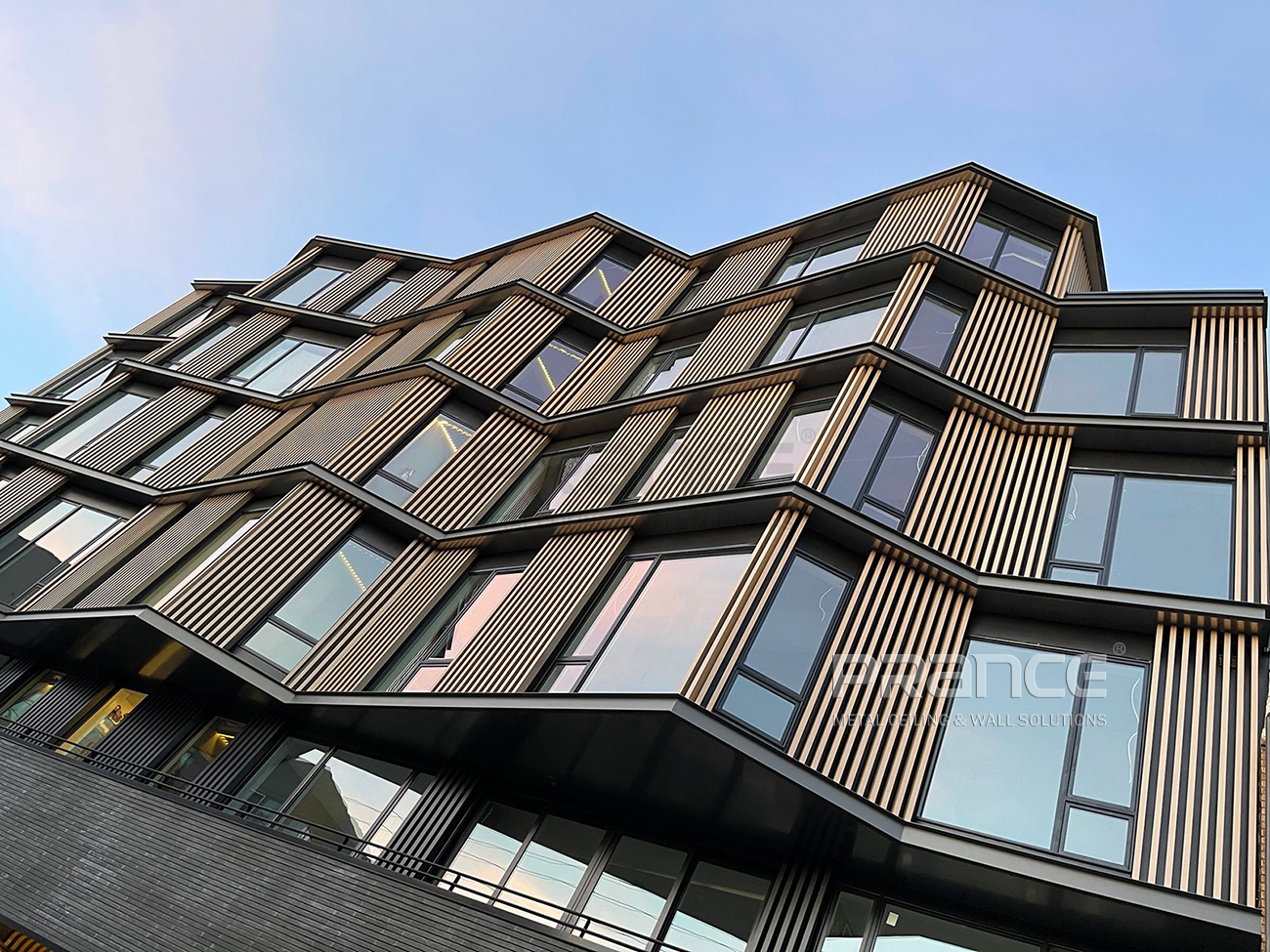 Aluminum baffle ceiling function
1. Aluminum baffle ceiling continuous rolling or cold bending extrusion. The hardness and flatness of the product are better.
2. Aluminum baffle ceiling has wind resistance and higher safety.
3. Aluminum baffle ceiling has low density, high tensile strength, uniform surface coating, bright and diverse colors, high hardness, bright and elegant lines, good straightness, and strong space decoration.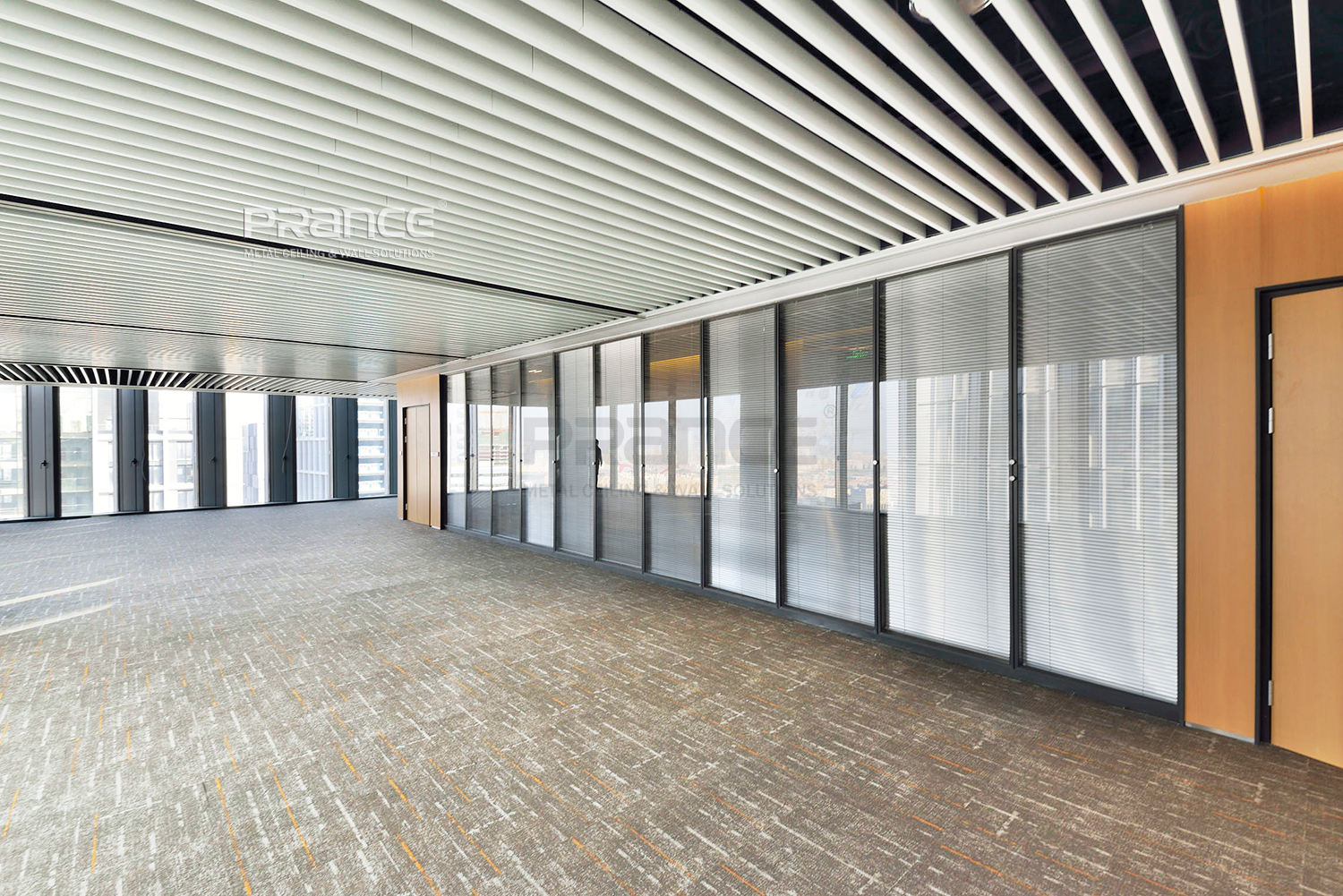 4. The special shape of aluminum baffle ceiling makes the architectural decoration effect more concise and generous, and also provides designers with more choices in the choice of decoration materials, which greatly expands their imagination, and is conducive to better and more beautiful designs. Visually attractive people.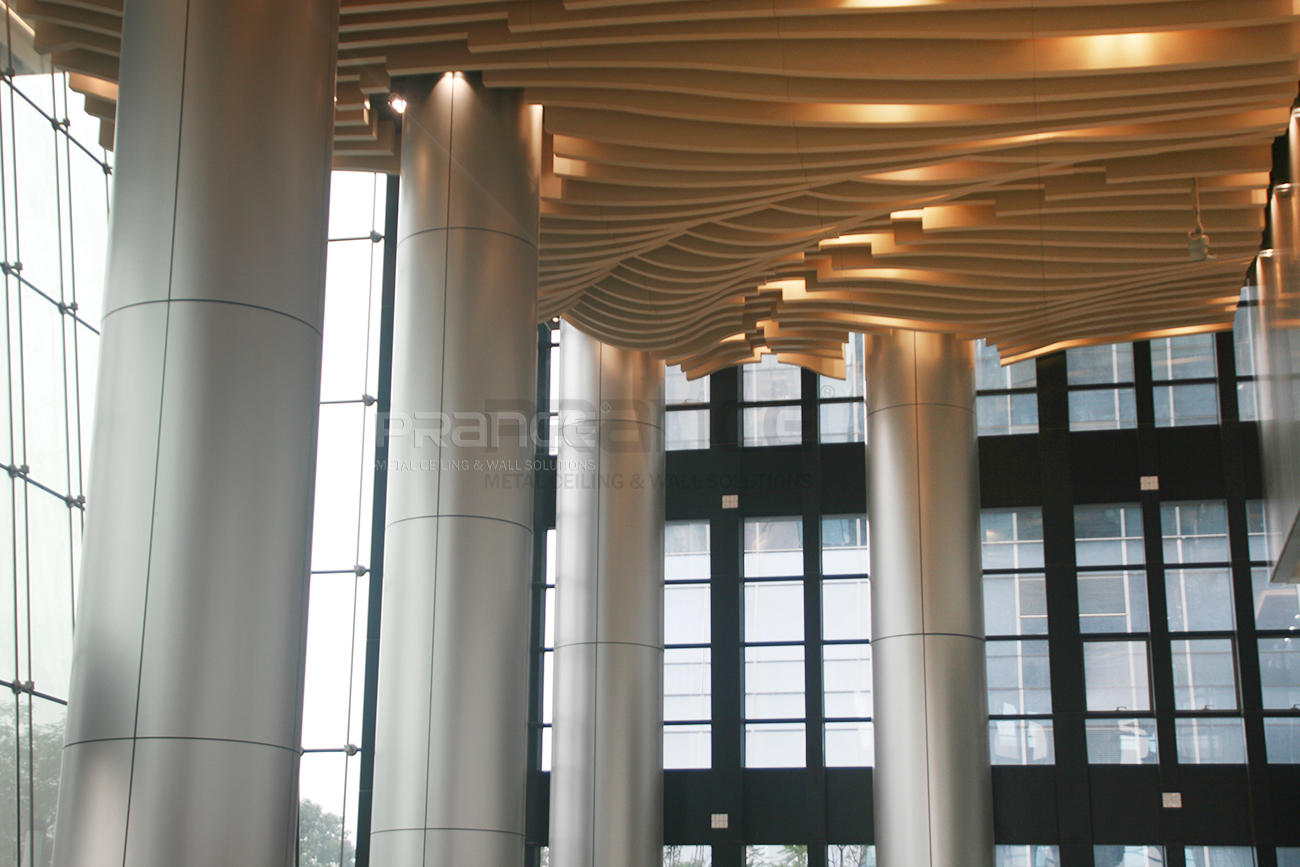 5. The aluminum baffle ceiling has good processability, and the specifications can be diversified.
6. The installation and construction of the aluminum baffle ceiling is very convenient and fast, the disassembly and assembly are flexible, and the visual height can be adjusted according to the individual needs of users.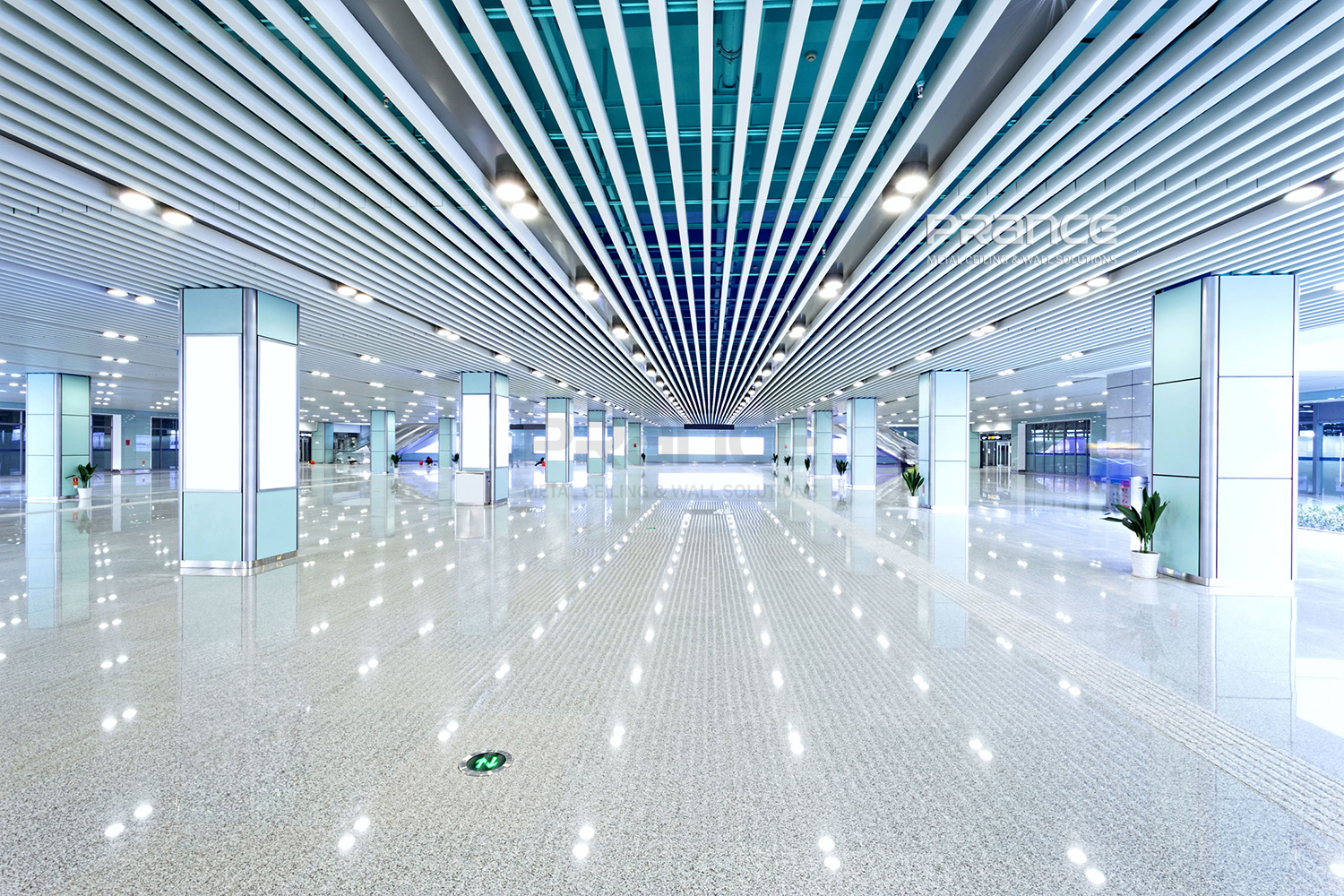 7. The design and construction of aluminum baffle ceiling is also more conducive to the installation of fire sprinklers, air-conditioning series and other equipment products.
8. It is also more conducive to the design of space lighting effects to achieve the best visual enjoyment.
9. Aluminum baffle ceiling decorative materials will not produce harmful gases, and can be 100% recycled and reused. It is a green decorative product.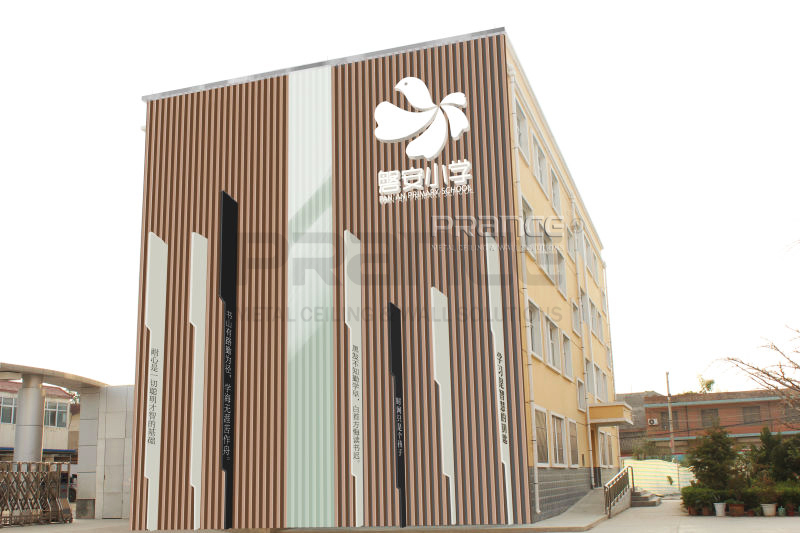 The aluminum baffle ceiling has bright lines and overall transparency, which makes the architectural design change and the effect is beautiful. It not only beautifies the decorative environment, but also brings people a visual feast.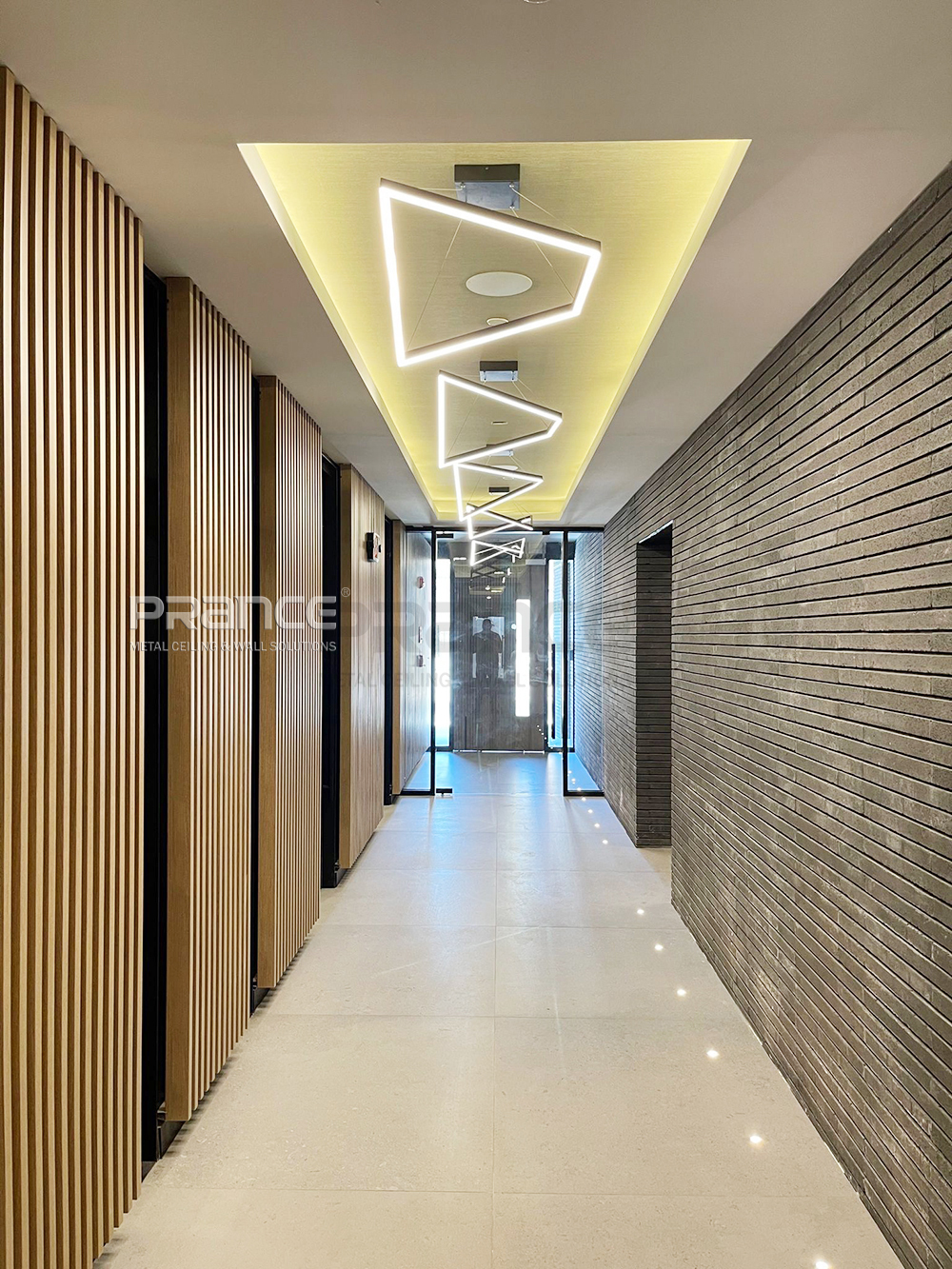 Therefore, aluminum baffle ceiling can be widely used in most decoration customers and decoration designers, widely used in airports, subway stations, stations, shopping malls, schools, high-end clubs, corridors, passages, office buildings, bars, restaurants, public leisure places, KTV and other open spaces ceiling or facade.