Metal facade is a new type of building curtain wall. Due to the aluminum panel processing performance, color diversity and good safety of aluminum panel, it can adapt to the design of various complex shapes, and can process various types of curved lines, giving architects a huge space to play, and is greatly appreciated by the construction industry.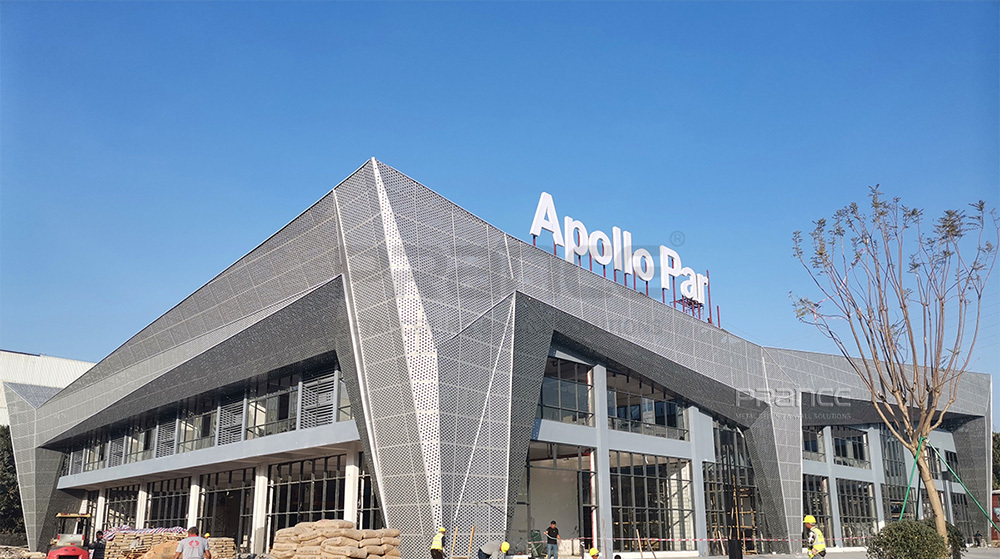 Favored by building designer, it has developed by leaps and bounds.
Veneer surface treatment: Using aluminum alloy as the base, through CNC engraving or punching, punching and cutting, and then through CNC bending and other technologies to form, the curtain wall decoration material is surface-treated.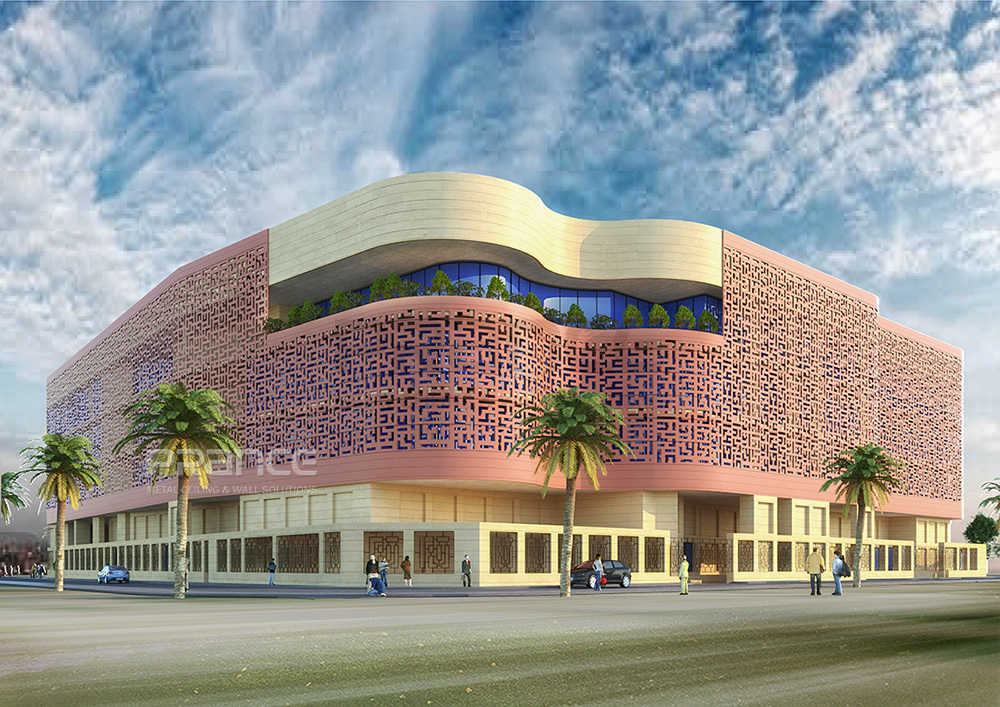 Aluminum solid panel exterior walls are durable and aluminum solid panels can be customized in a variety of shapes. Widely used in indoor and outdoor facade, column cover and other decoration.