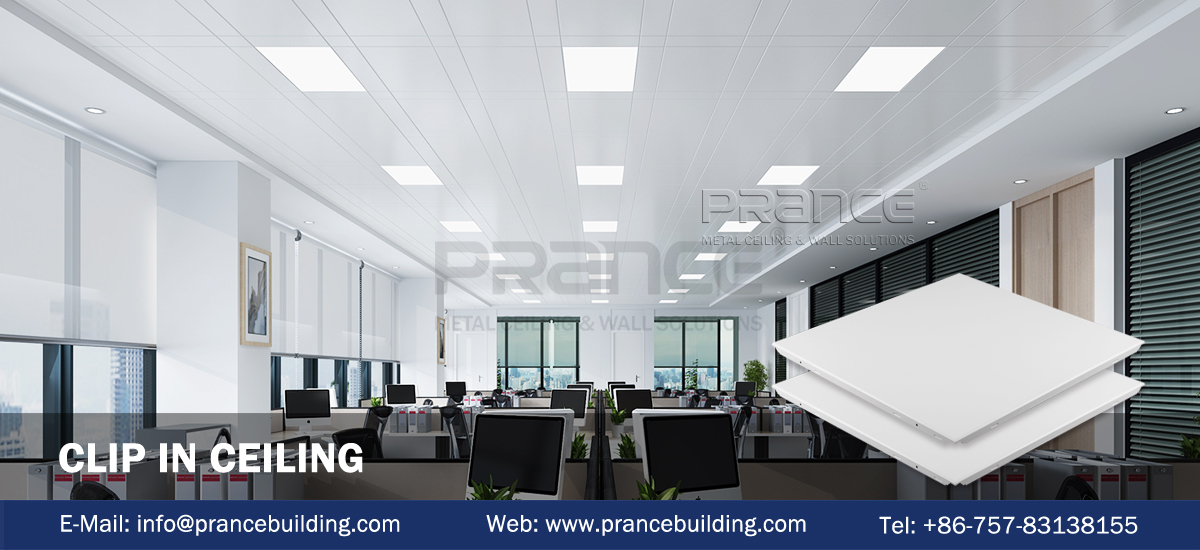 PRANCE has a complete and scientific management system on product quality control to enforce the ISO 9001:2015 standard. As products meet the EN, ASTM standard,our products have got the recognition and support from our customers from China and Internationally.
· General Information
Material                              Aluminum alloy / Hot-dipped galvanized steel
Coating                              Powder Coating / Pre-coating
Suspension System         A-shape Grid (Figure 1)

 (Figure 1)
· Product Feature
•  Adapt to various environments, moisture, wind, corrosion and so on;
•  Aluminum ceiling is light in weight, high in hardness, durable and long in use;
•  Construction installation is easy to disassemble, easy to repair and easy to clean;
•  Long-lasting color and resistance to deformation, it is a green environmentally friendly material;
•  Aluminum ceilings are rich in style and color and can be customized.Suitable for all occasions.
· Edge Profile


· Product Application
–  Shopping center, supermarket
–  Outdoor facilities, gas station, toll station
–  Station, railway station, airport, bus station
–   School, stadium, education
–  Office, conference room, exhibition room
–  The lobby, corridor and bathroom of the building
–   Canteen, restaurant, hotel
–  Hospital, chemical laboratory, etc.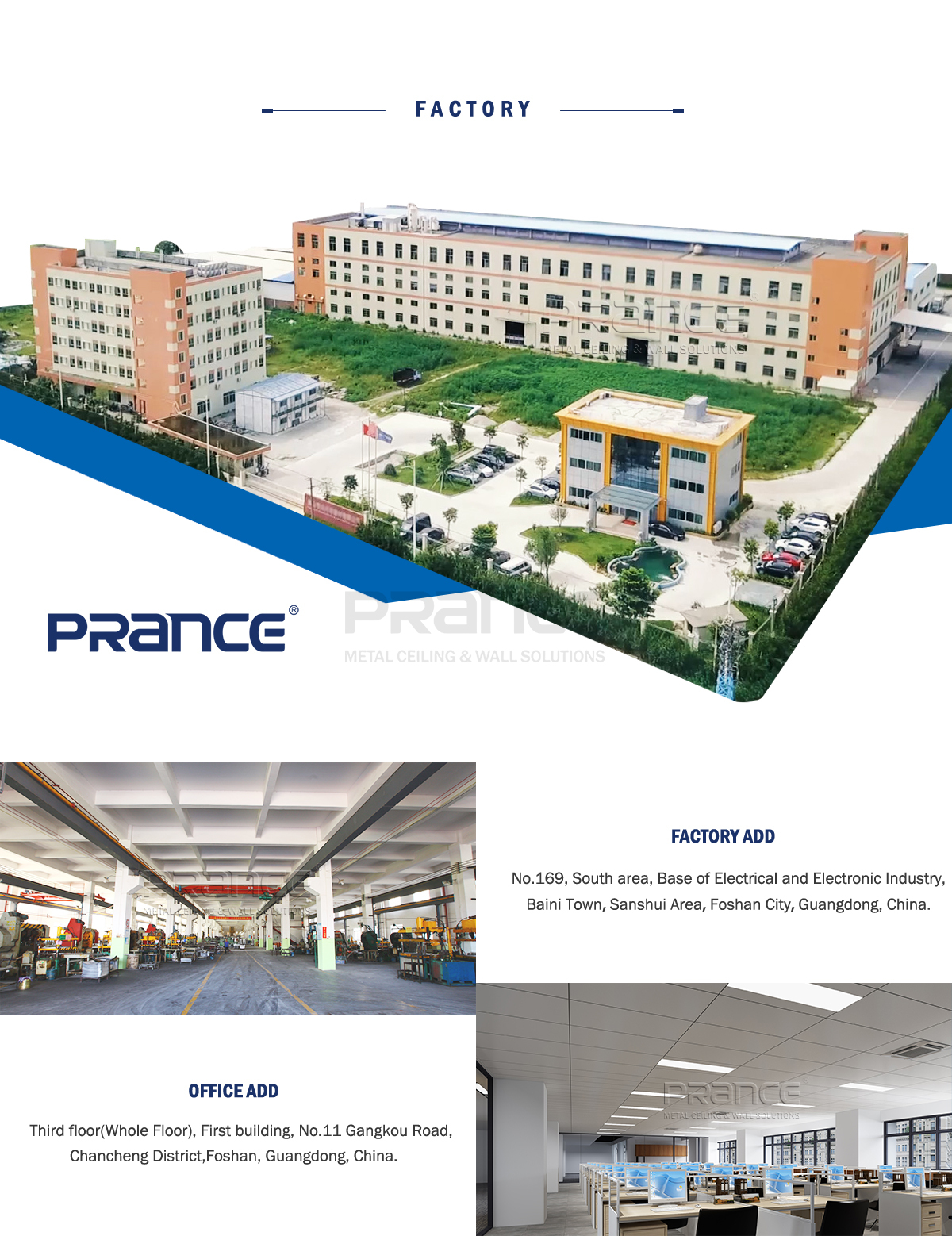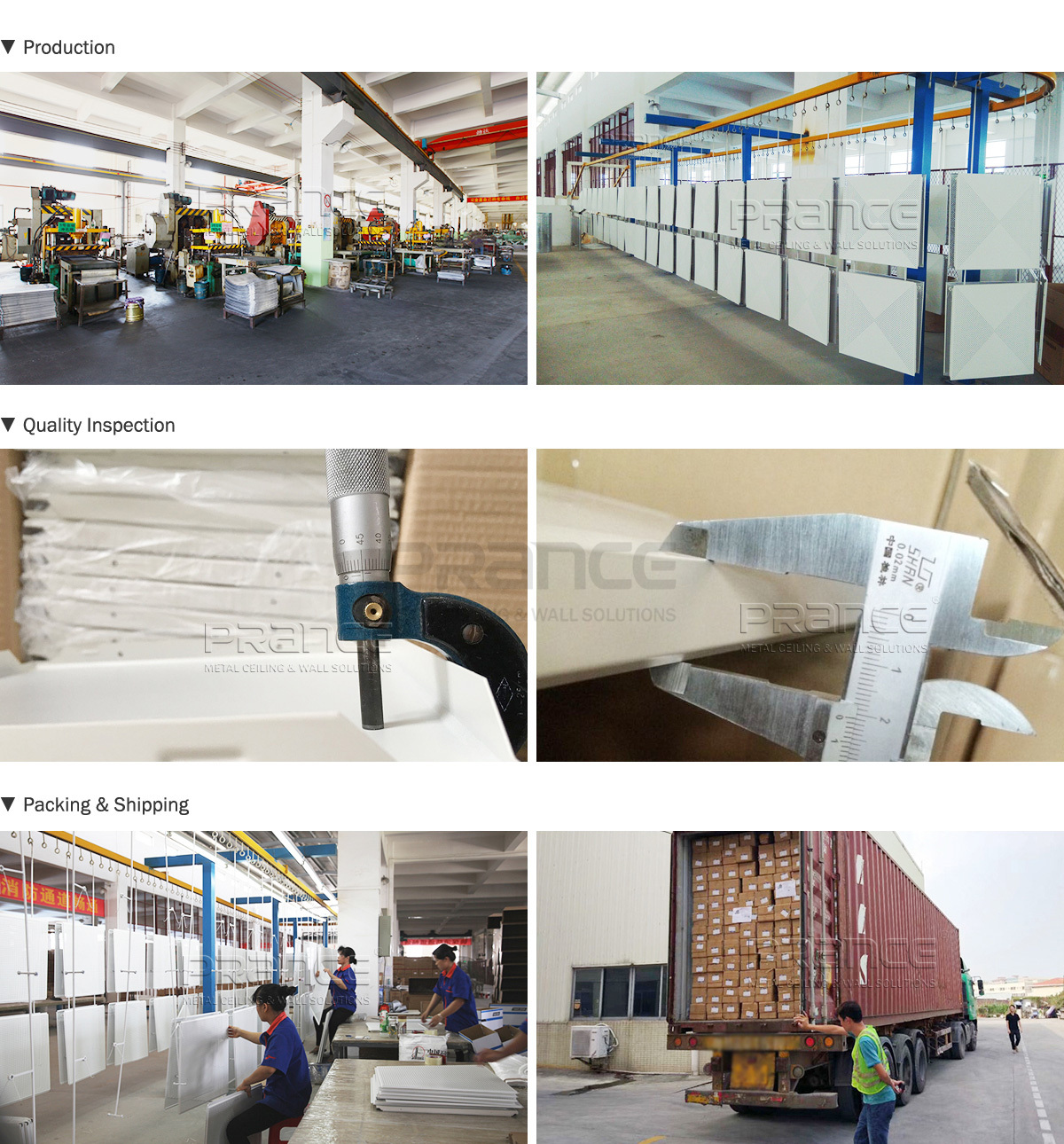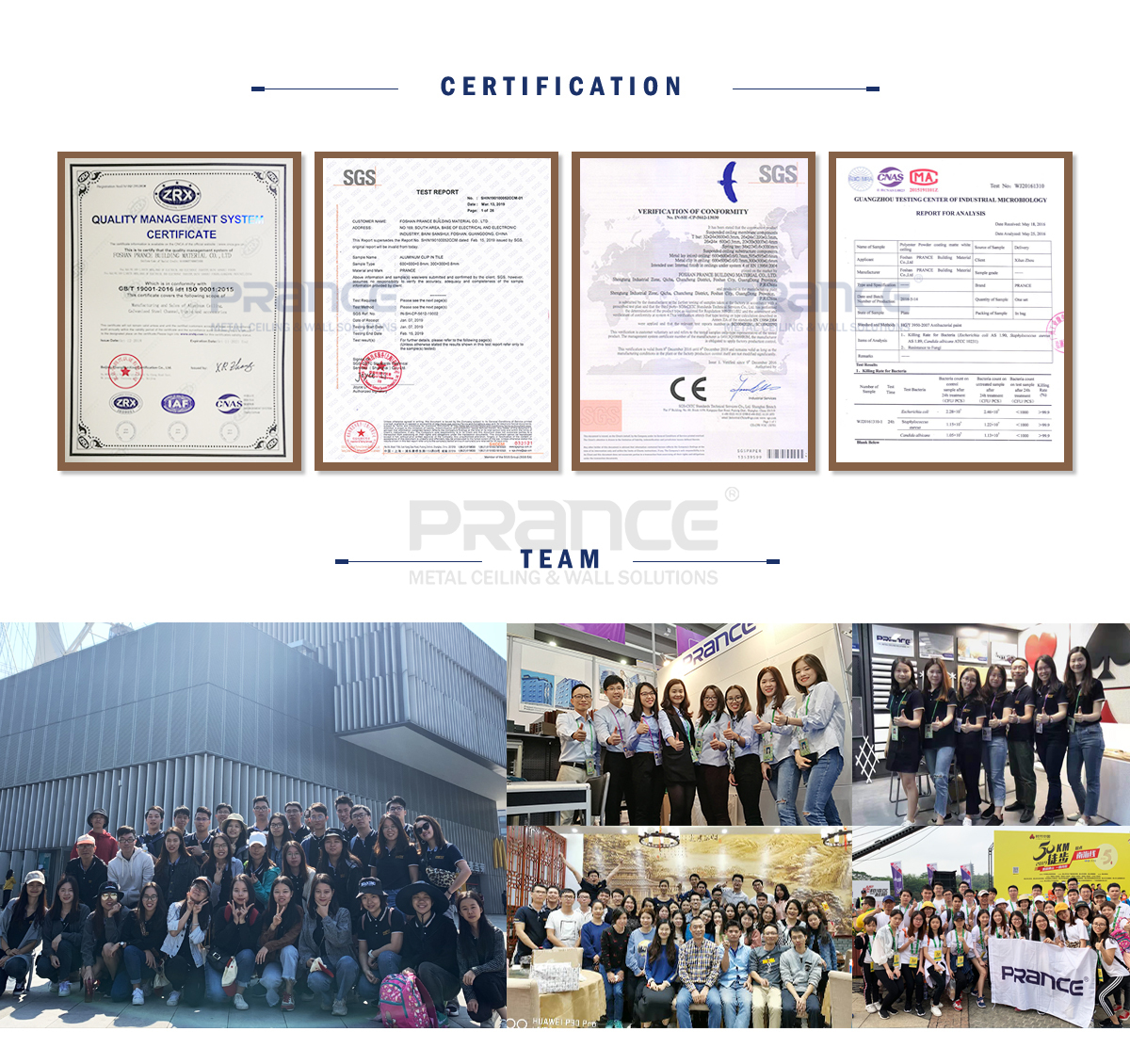 Foshan PRANCE Building Material Co.,Ltd
–
Metal Ceiling & Wall Solutions
E-Mail: [email protected]
Tel: +86-757-83138155