–
ITEM
Square building facade
FEATURED PRODUCTS
Aluminum solid panel
LOCATION
Guangzhou, China
COMPLETION TIME
December 2020
Metal ceiling & wall solutions for building material to the customers.
Please contact us to discuss your requirements.
–
▼ 
Metal facade system project step
1. On-site measuring ruler
2. Deepening the design
3. Build an overall model
4. Development of installation plan
5. Deepen the extraction of skeleton diagrams
6. Deepening the extraction of metal facade solid panel drawings
7. Skeleton welding
8. Skeleton ground pre-installation
9. Overall hoisting of partial skeleton
10. Metal facade solid panel production
11. Metal facade solid panel installation
12. Upper sealant
13. Clean the board surface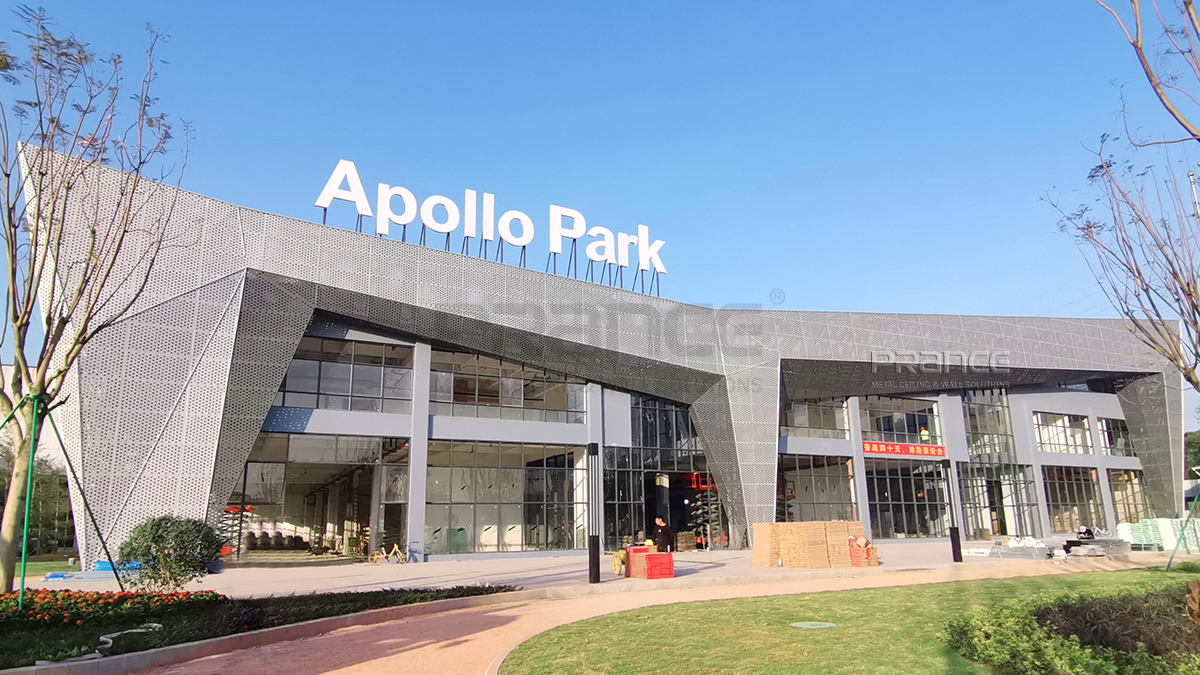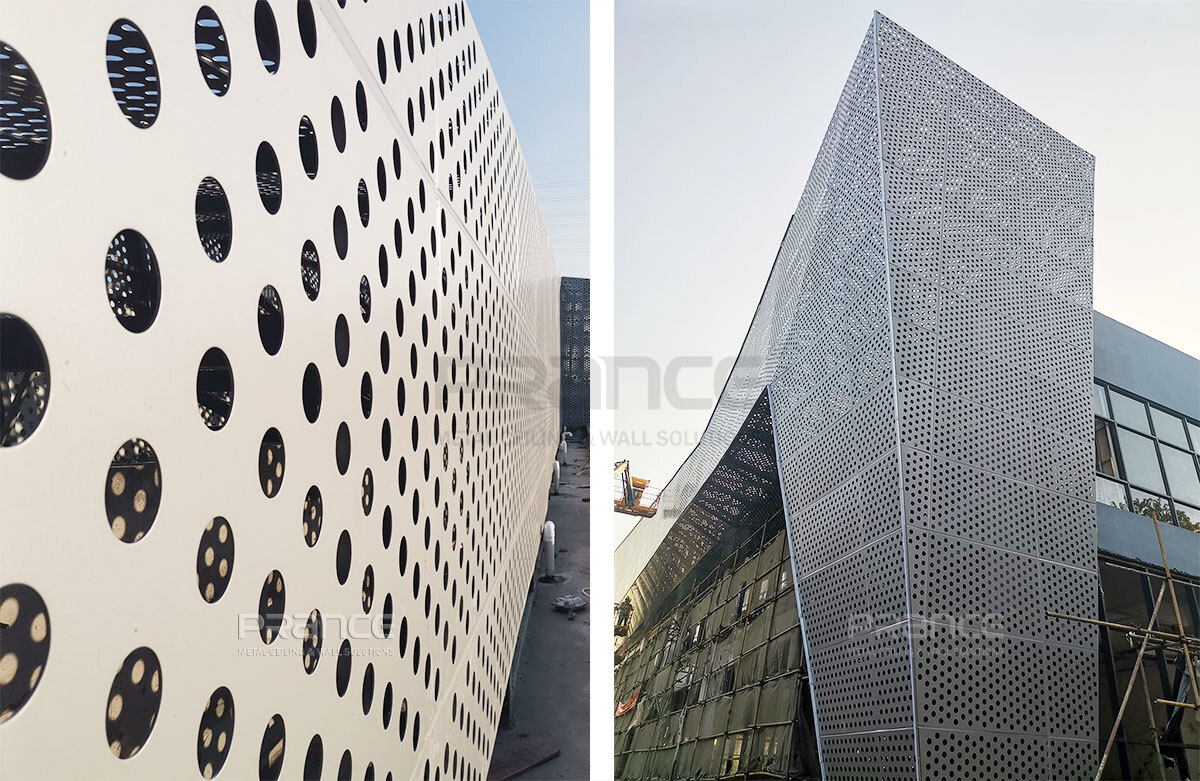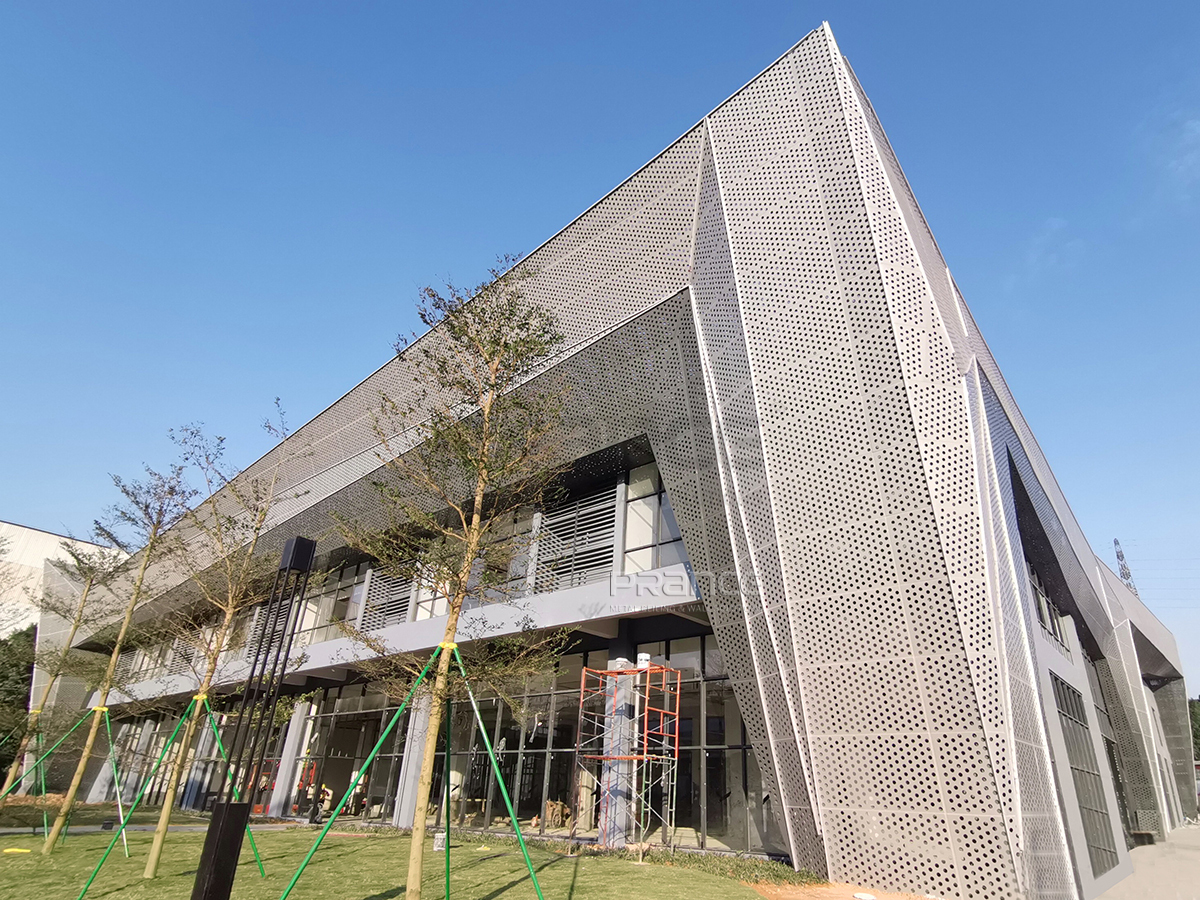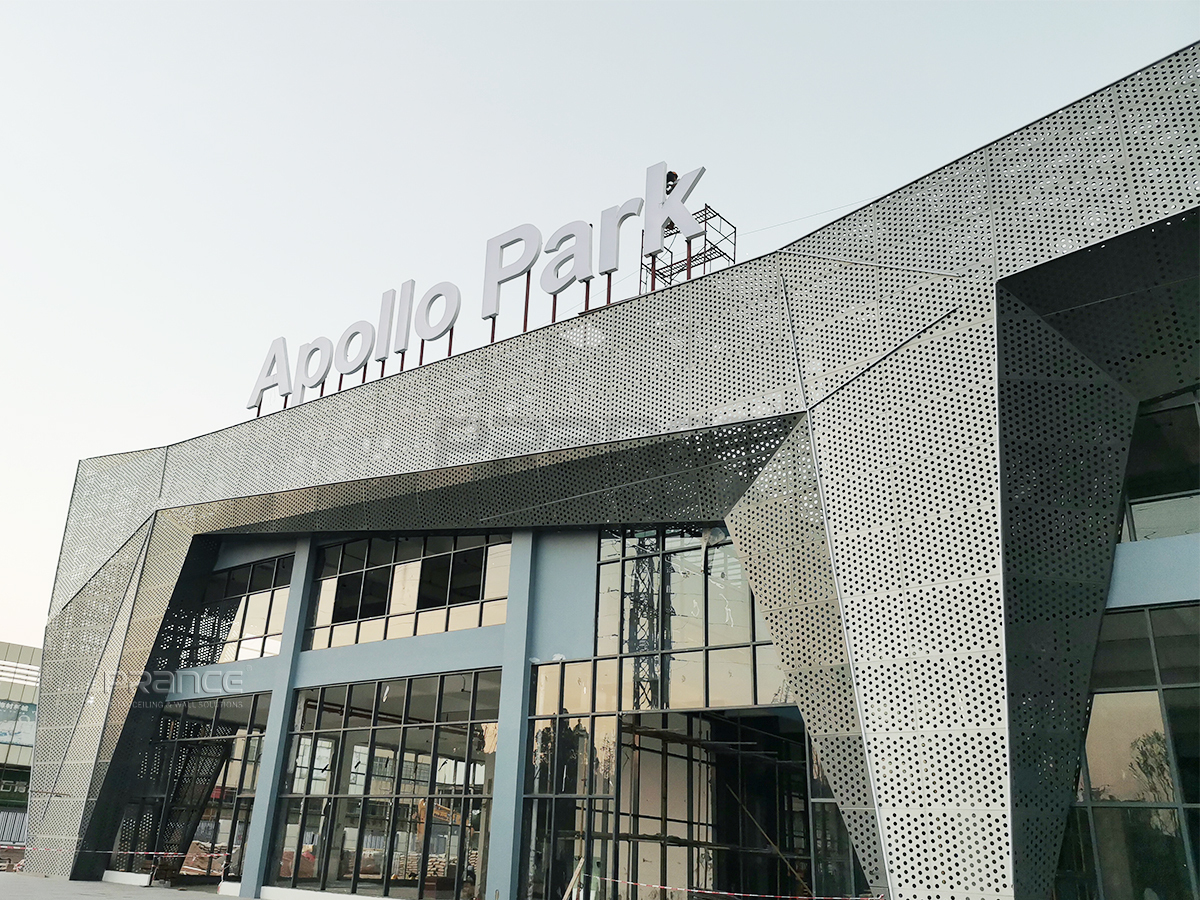 The project is a renovation of an old building, and the entire process of drawing analysis-production-installation must be completed within the specified short time. The difficulty factor is very high. The metal exterior facade design is combined with the characteristics of the building, using custom-shaped aluminum solid panel, and the surface of the sheet is perforated. The metal facade is windproof, the structure is stable and safe, and the material is durable.