Expanding on the existing article about the manufacturers of Metal Decoration Products of PRANCE brand, we can delve deeper into the company's offerings and highlight their capabilities.
The PRANCE brand takes pride in manufacturing a wide range of metal decoration products for both indoor and outdoor use. Their main products include aluminum panels, aluminum grids, aluminum strips, aluminum perforated panels, aluminum squares, and other decorative products. These products are known for their exceptional quality and durability.
To ensure top-notch production, PRANCE has invested in imported production equipment from Germany and Japan. With a modern production plant spanning an impressive 30,000 square meters, they have the capacity to meet the requirements of major engineering projects. This setup allows them to maintain strict quality control and deliver products that meet or exceed industry standards.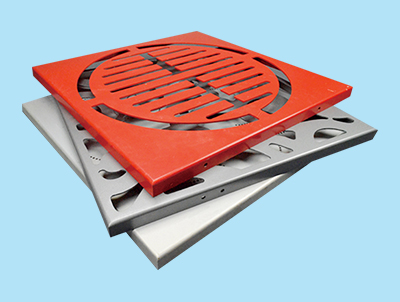 One outstanding aspect of PRANCE is their professional design team. Equipped with the ability to deepen design drawings, they can provide customized production for their clients. Whether it is a specific design requirement or a unique architectural plan, PRANCE is well-suited to address it. This customization feature ensures that the end products perfectly align with the clients' vision and project requirements.
The aluminum panel products from PRANCE play a significant role in building exterior wall decoration. These panels are versatile and can be tailored to fit the exact specifications outlined in engineering design plans. Many buildings combine both glass and metal curtain walls to enhance the overall creativity of the structure. While glass curtain walls have a relatively simple decorative effect, the addition of various shapes of aluminum panels brings a new level of aesthetic appeal. This combination of materials not only meets modern architectural trends but also provides excellent performance and cost-effectiveness.
Furthermore, PRANCE stands out in the industry due to its commitment to using environmentally friendly materials. The aluminum panels are not only affordable but also sustainable, making them a popular choice among consumers. The company firmly believes in producing the finest products, and their dedication to quality is reflected in the various certifications that their products have earned.
As a leading brand in the industry, PRANCE enjoys a stellar reputation and has successfully attracted numerous foreign customers. Their international market presence is continually expanding, which is a testament to their commitment to excellence and customer satisfaction.
To conclude, the manufacturers of Metal Decoration Products of PRANCE brand offer a comprehensive range of aluminum panel products and other decorative solutions. With their advanced production equipment, modern facilities, and professional design team, they consistently deliver high-quality products for various engineering projects. Their emphasis on customization and environmentally friendly materials further sets them apart from the competition. PRANCE's excellent brand reputation and a diverse range of certifications ensure that customers can expect a satisfactory service experience.