Aluminum U-baffle ceiling uses aluminum alloy as the main material, and is processed by cutting, bending, spraying and other production processes. Aluminum U-baffle ceiling products are unique and full of changes, with bright and elegant lines and clear layers. The ceiling height, direction, lighting and color changes make the ceiling more transparent and dynamic.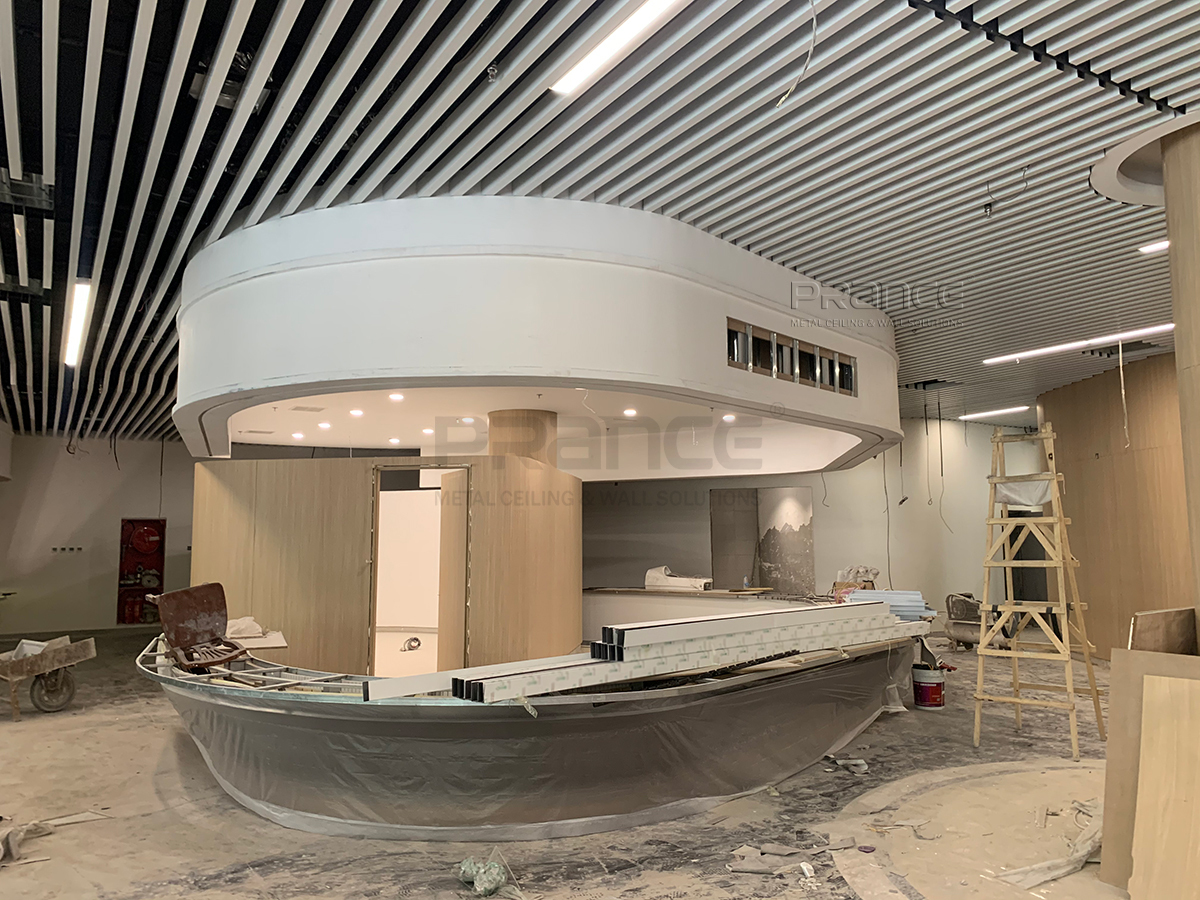 The 50*100 baffle ceiling is easy to install, and it is easy to install and maintain the upper fire sprinkler and lighting equipment, and is suitable for modern and simple open public areas. Such as: supermarkets, shopping malls, service stations, toll stations, bus stations, schools, offices, conference halls, sports centers, hotels, restaurants, hospitals and other places.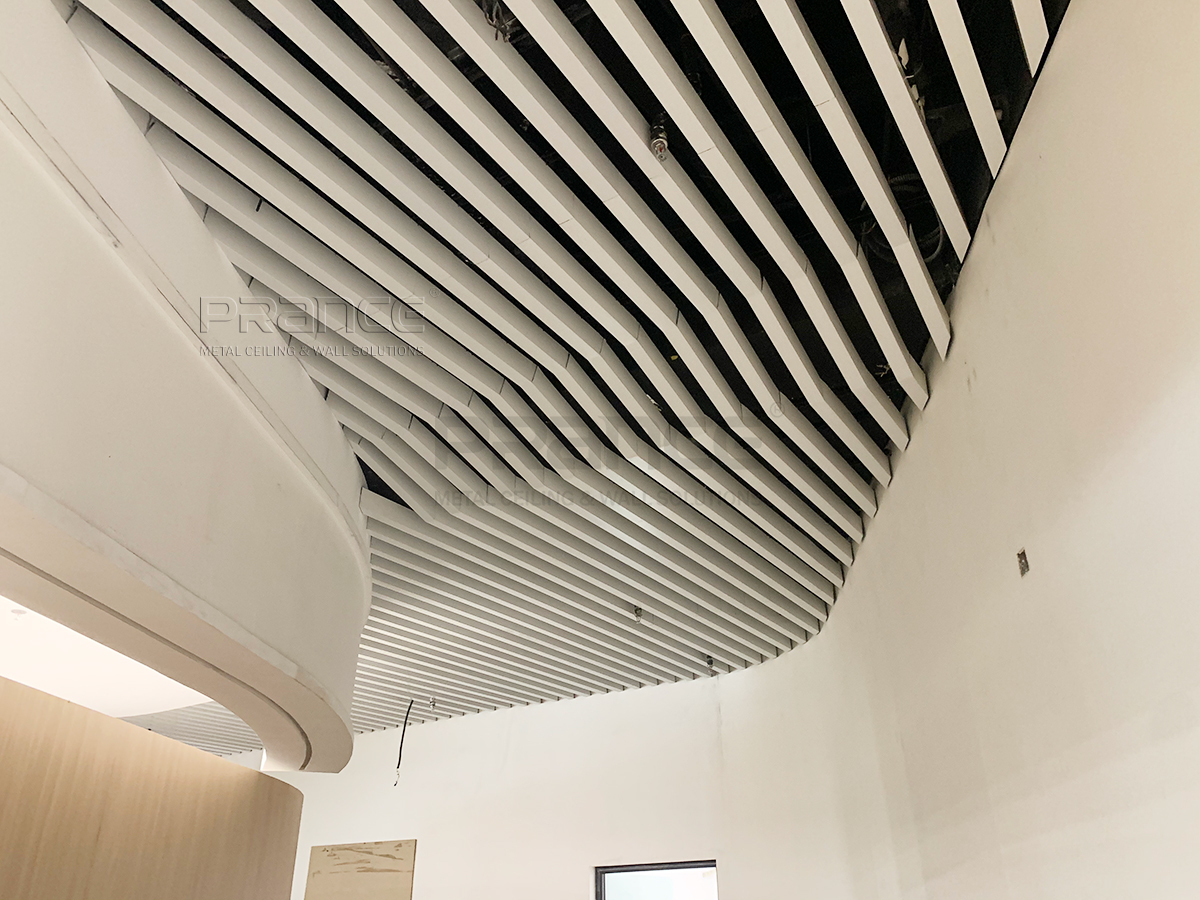 In addition to the flat style of aluminum U-baffle ceiling, there is also a customized curved baffle ceiling. The color can be selected according to the use scene. The decorative effect is fashionable and novel. Many customers come to inquire whether the design and production of the curved baffle ceiling can be realized with the designed drawings. PRANCE can solve the customized baffle ceiling.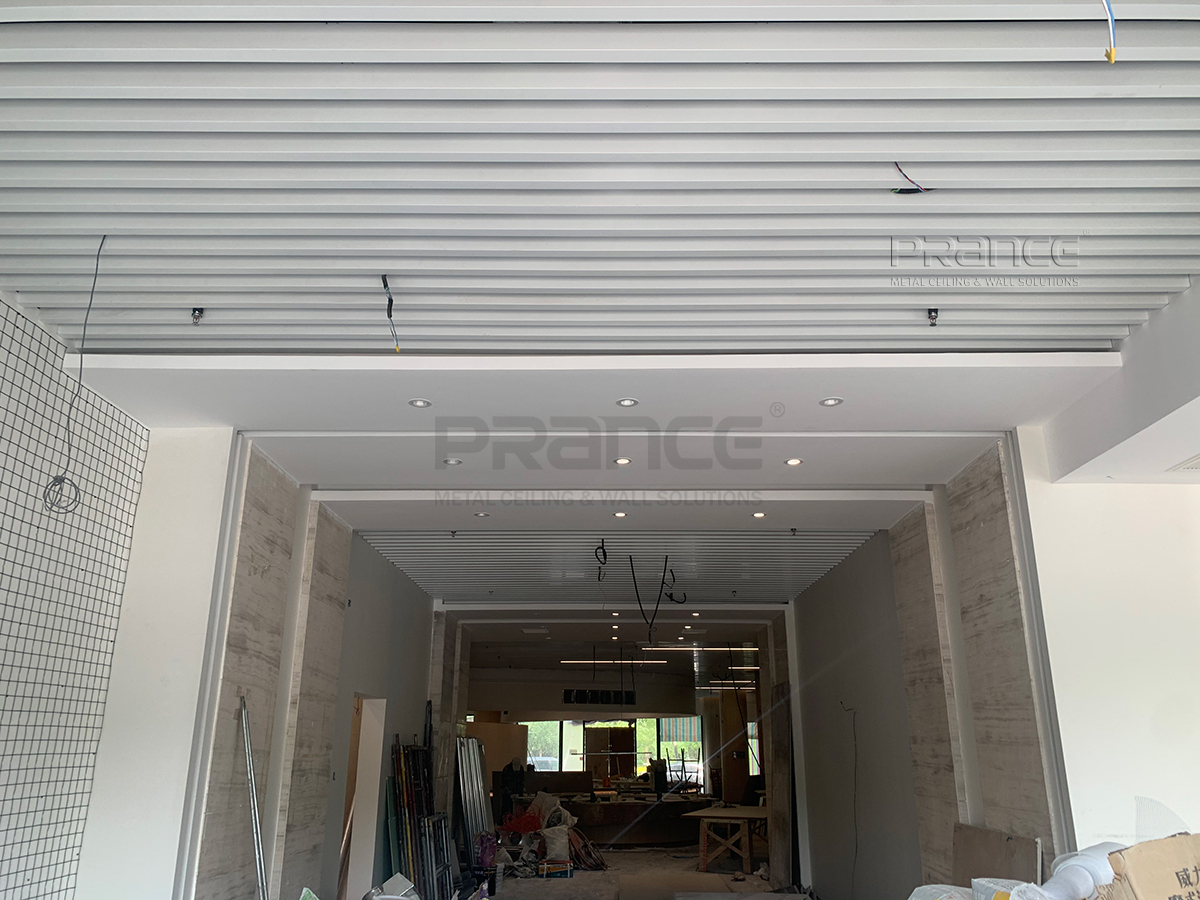 Wood grain U-baffle ceiling products have a very diverse selection of surface wood grain colors. Our ceiling manufacturer will provide customers with wood grain color cards for customers to choose. If customers have their favorite wood grain color pictures, they can send them to the manufacturer for custom production.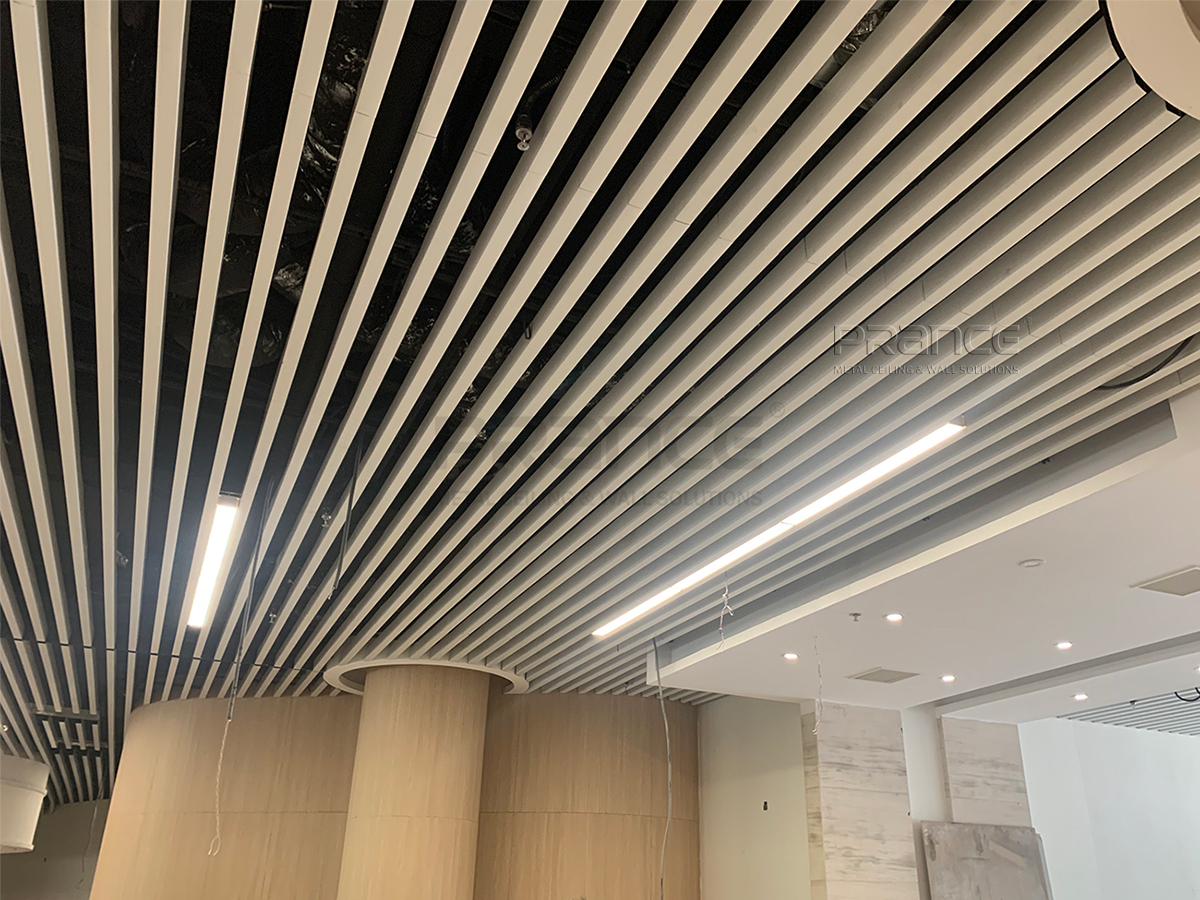 Wood grain aluminum U-baffle ceiling products are generally divided into U-baffle and U-baffle profile products. Most of the general indoor ceiling decorations are the aluminum U-baffle ceiling products. The PRANCE ceiling manufacturer will provide supporting installation keels.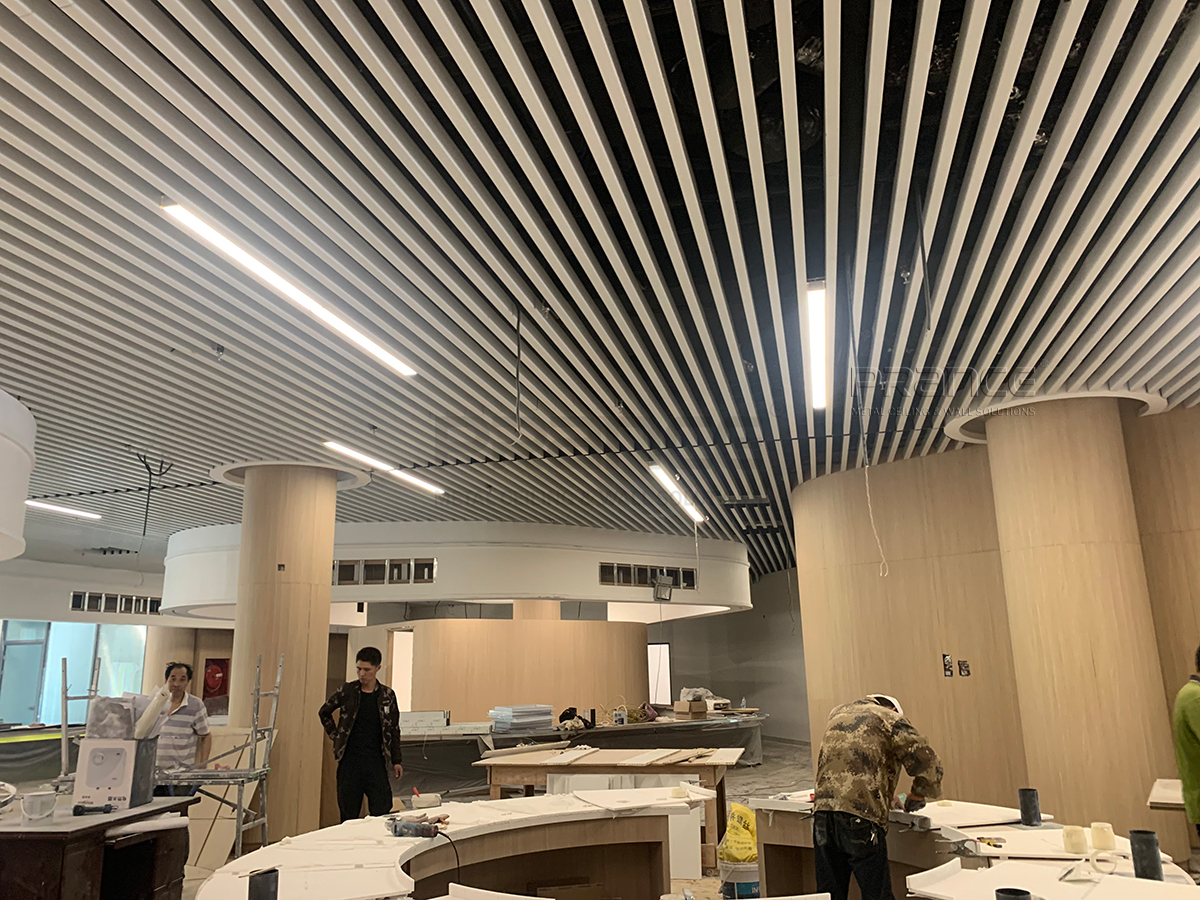 The construction and maintenance of each board are independent cards, which is very convenient and quick. The available specifications of aluminum U-baffle ceiling are more diversified. It is recommended to combine with the actual place of use.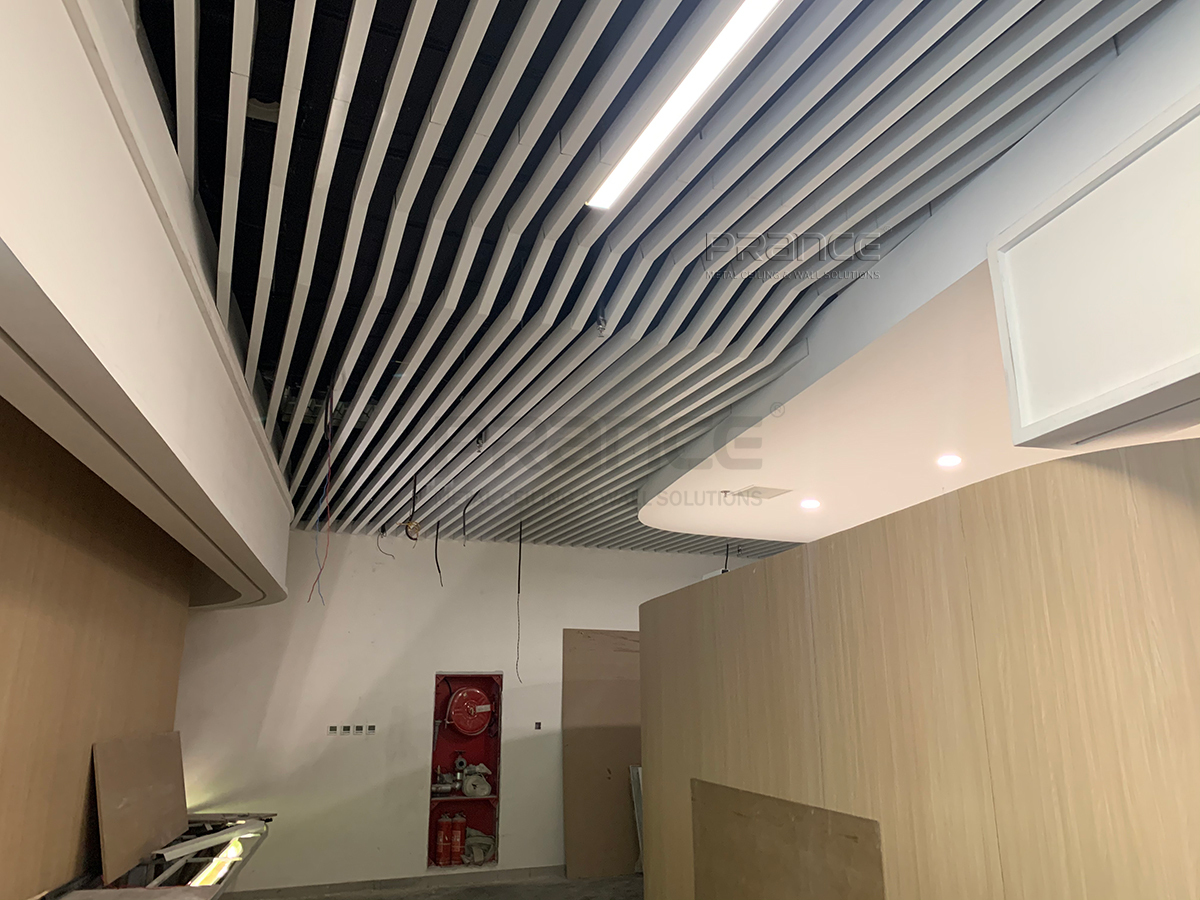 The manufacturer should provide a layout diagram to see the actual installation effect, because if the distance between the board and the board is not appropriate, the installation effect will not It will look great.
PRANCE brand professional aluminum U-baffle ceiling product manufacturer, 3000 square meters modern production plant, integrated production line product specifications are complete, but customized production aluminum U-baffle ceiling, U-baffle ceiling profile, wood grain aluminum U-baffle ceiling , Curved aluminum U-baffle ceiling, etc.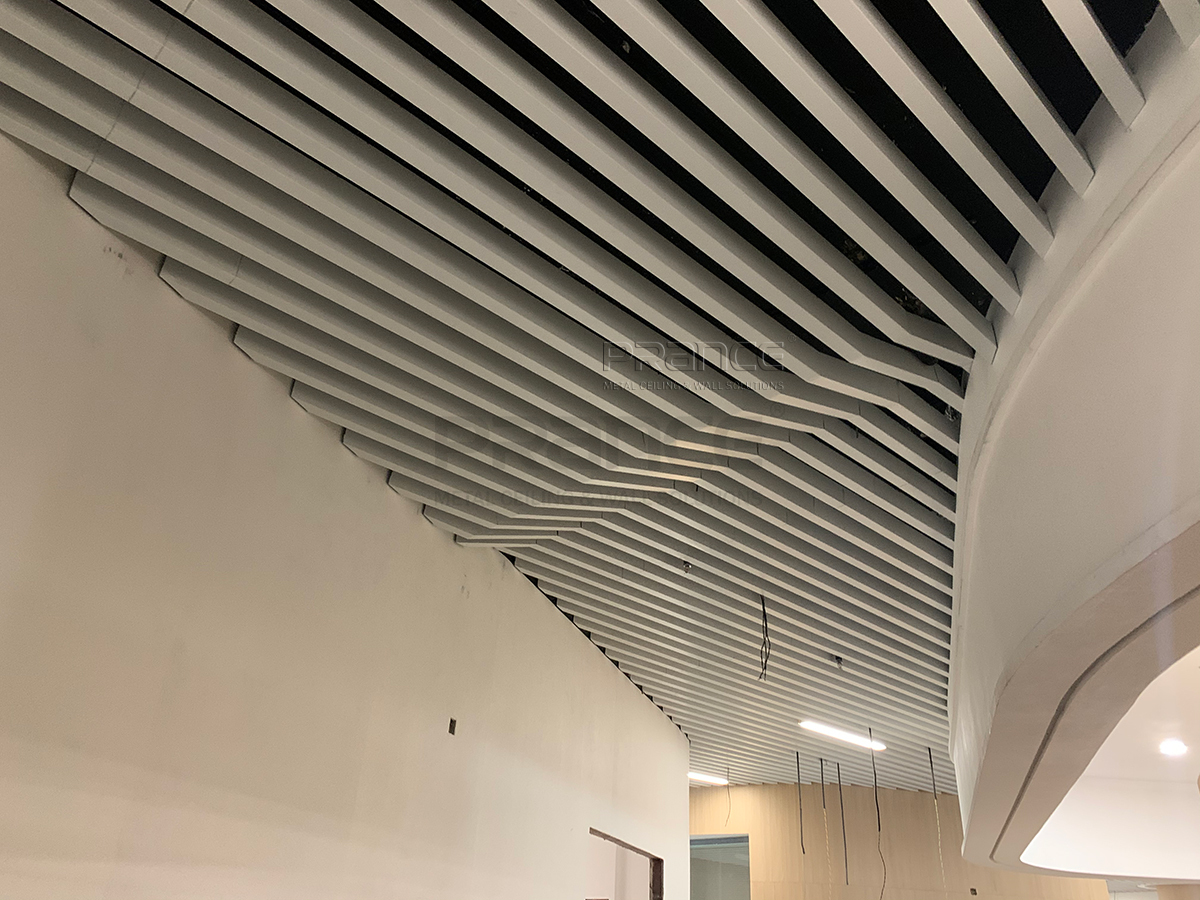 The products have passed ISO quality certification, which is a brand partner you can choose with confidence! PRANCE has 19 years of industry production and sales experience and has a professional technical team, able to deepen the design and construction drawings to complete the docking of the project and the product, efficient cooperation and win-win.