Perforated aluminum solid panel is the building material product obtained by perforated with a CNC machine and other processes. Perforated aluminum solid panel is mainly composed of three factors: perforated shape, perforated rate, and perforated color.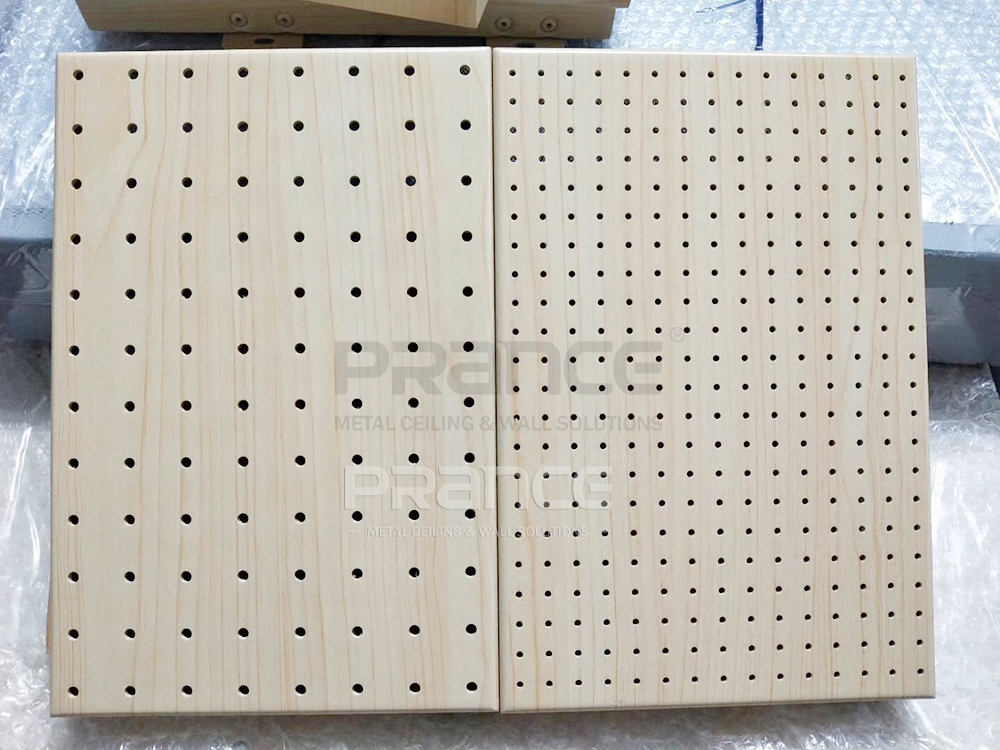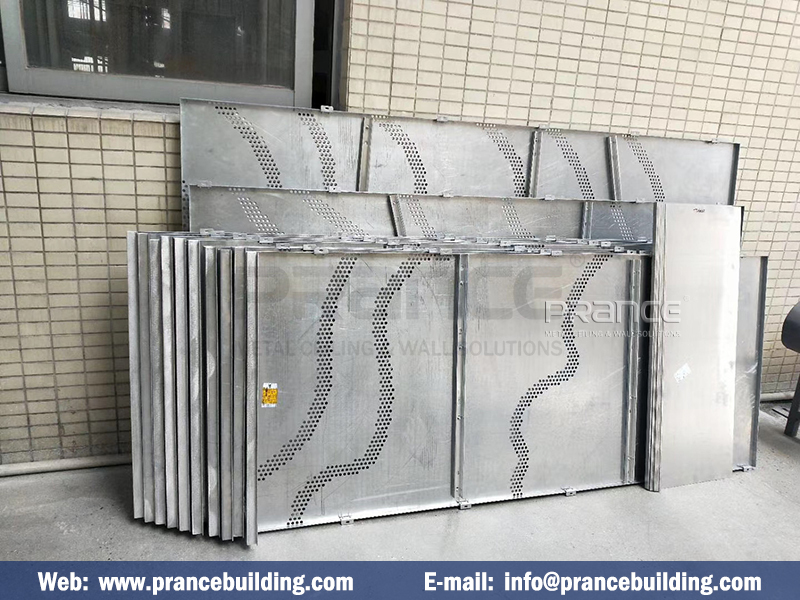 The main difference between Perforated aluminum solid panel and conventional aluminum ceiling is that it has good light transmission and ventilation, light weight, and good decoration. It can be used for ceiling, wall, and pillar decoration. The back of the Perforated aluminum solid panel can be filled with or pasted with sound-absorbing cloth as needed to absorb sound. Lights can also be installed to create an artistic effect.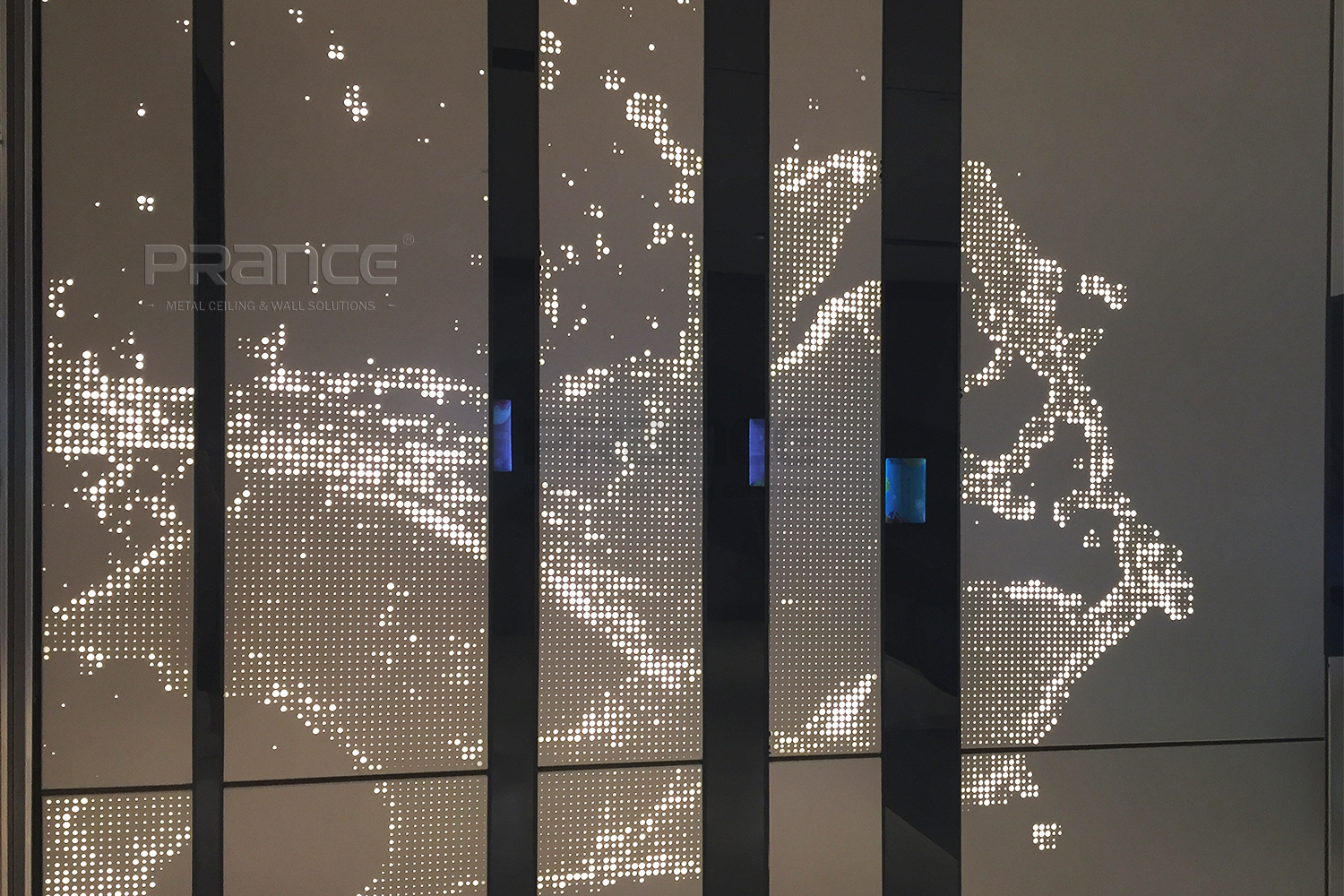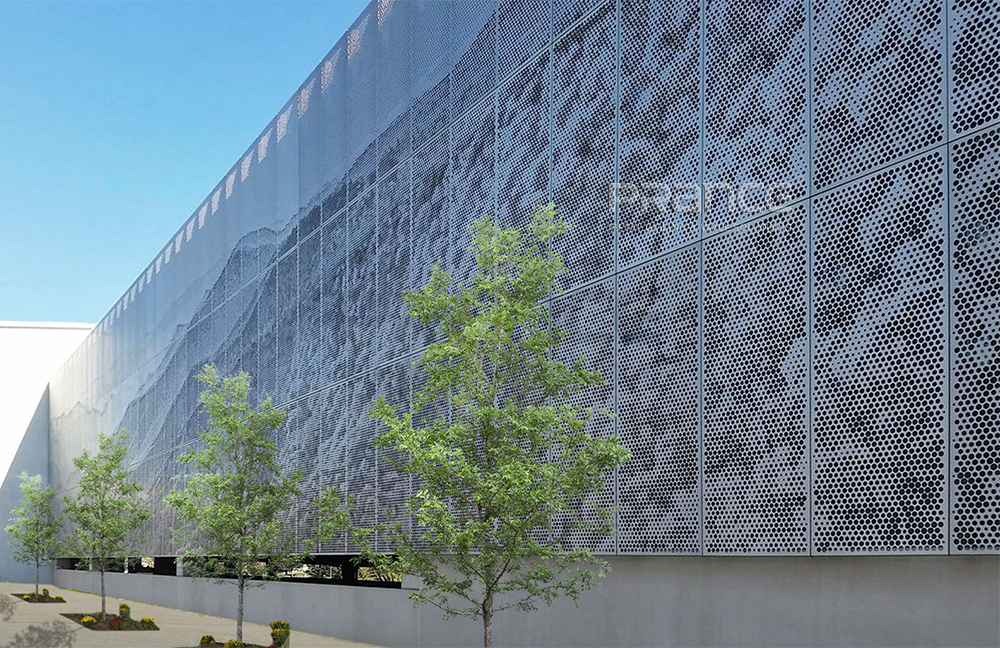 The perforated shape of the board surface can be customized, round, square, plum blossom and other shapes. The larger the mesh, the lighter the weight of the aluminum solid panel, but the weaker the resistance to pressure and tensile strength. The perforated rate of the board surface determines the density of the pattern, too dense is not conducive to processing, and too wide affects the overall appearance.Perforated aluminum solid  panel is commonly used in building metal exterior wall decoration, office building ceiling decoration, shopping mall column cover decoration, etc.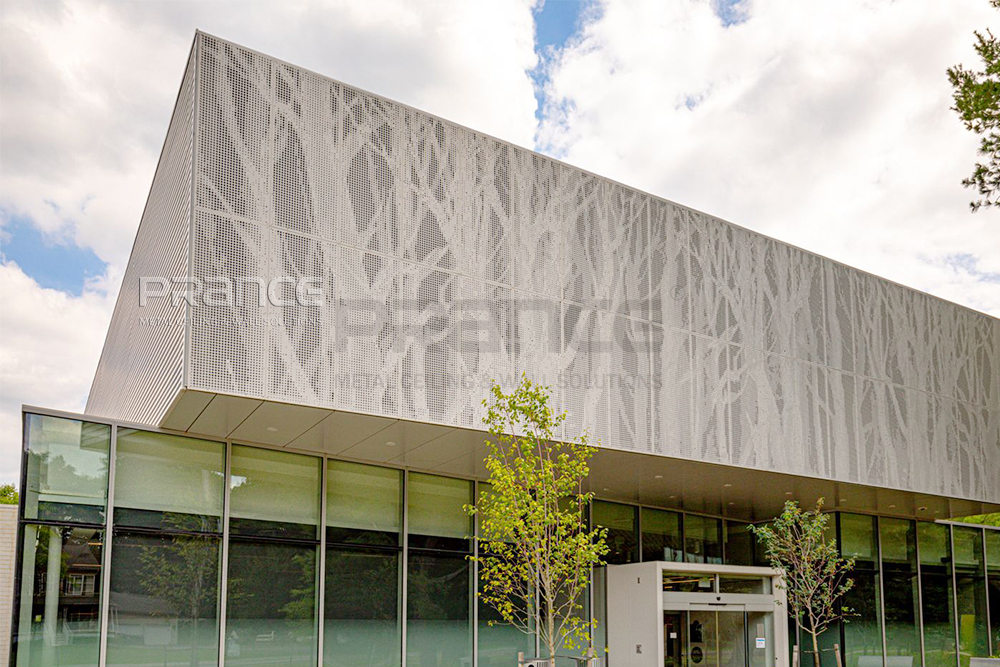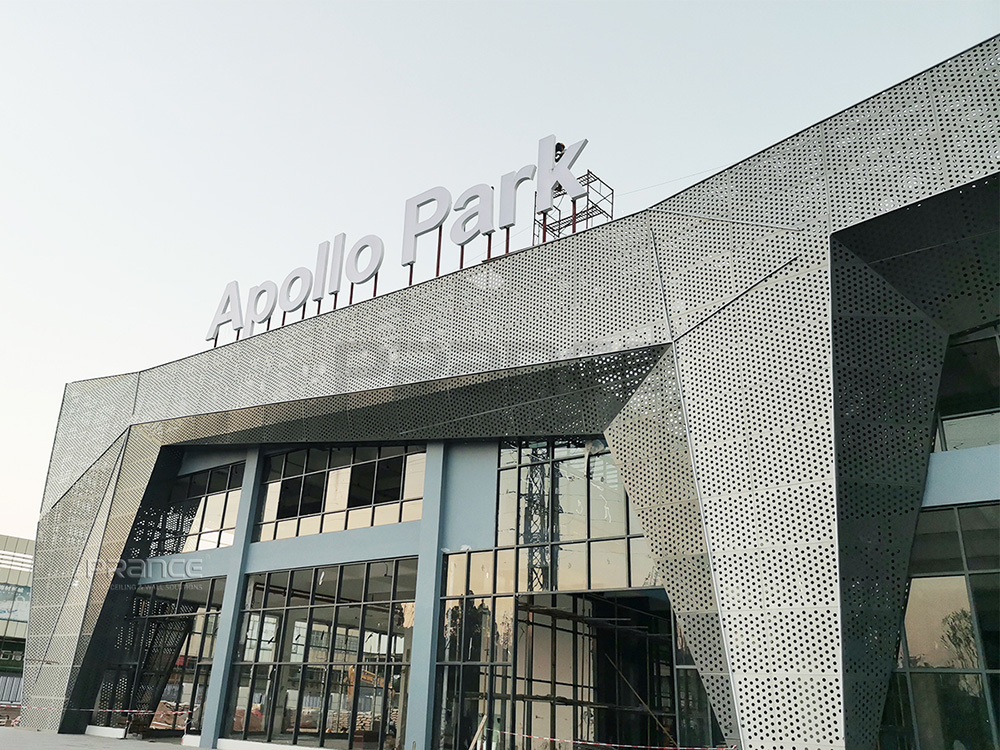 PRANCE building material brand Perforated aluminum solid panel, size and shape can be customized, can meet the building material needs of various engineering projects. From analyzing drawings to producing finished products, we have a professional design and production team to meet customer needs.