The aluminum U-baffle ceiling is convenient for air circulation, exhaust, and heat dissipation, and at the same time, it can distribute the light evenly, making the entire space spacious and bright. The aluminum U-baffle ceiling can be directly bent from aluminum plate, or it can be extruded through a mold, and the length can be customized according to the needs of the project. Bending aluminum U-baffle ceilings are generally customized within 6 meters, and aluminum profile baffle ceilings formed by die extrusion can be longer.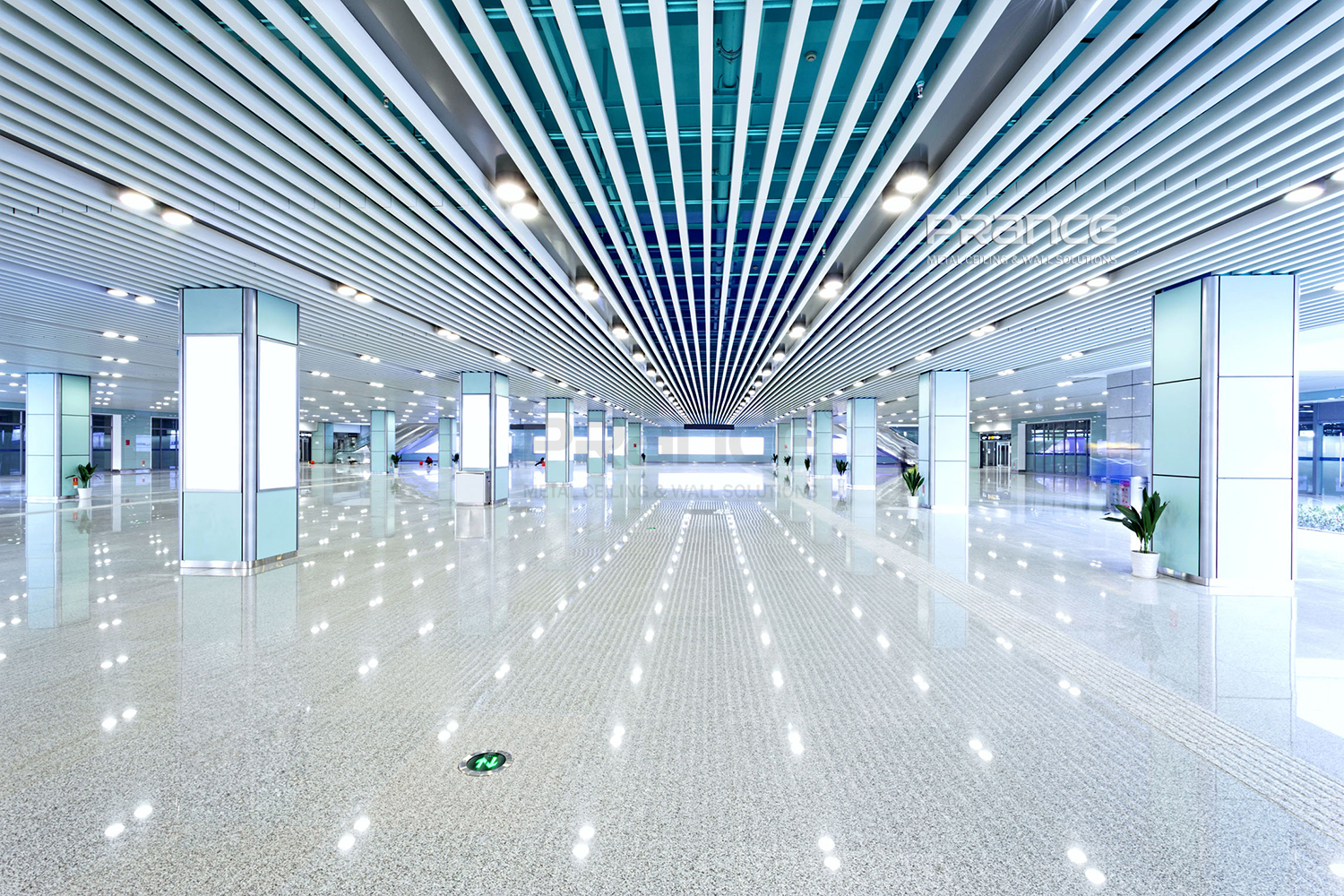 Aluminum U-baffle ceiling ceilings are linear decorative ceilings with rich colors. All popular color cards can be processed, and colors that are not internationally universal can also be modulated. Solid color can be customized, or wood grain color can be customized.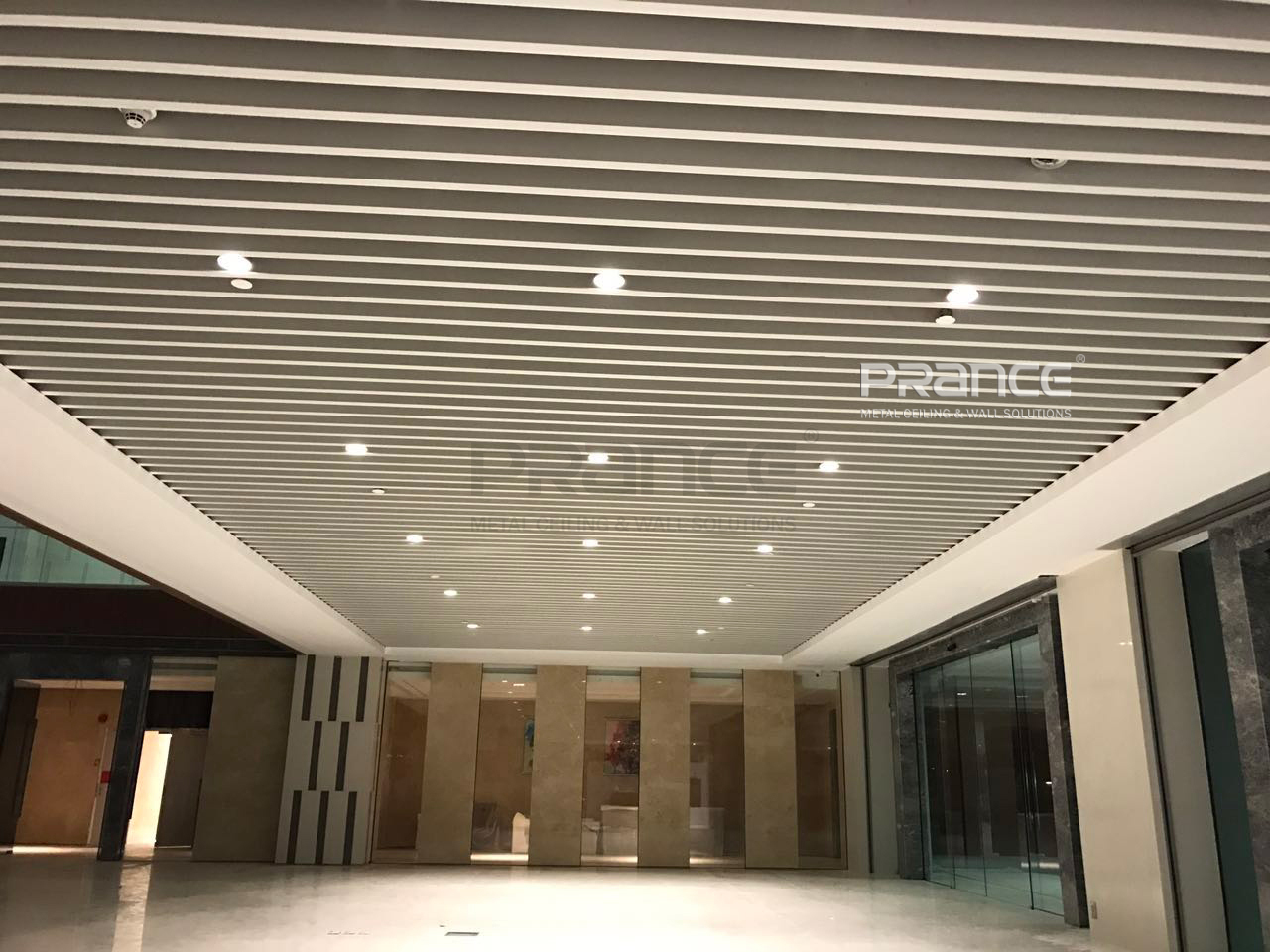 PRANCE is committed to adding color to architectural decoration. It not only requires strict quality control in the processing of panels, but also has high standards for surface color. The weather resistance and non-fading of aluminum U-baffle ceilings, the material does not show color difference.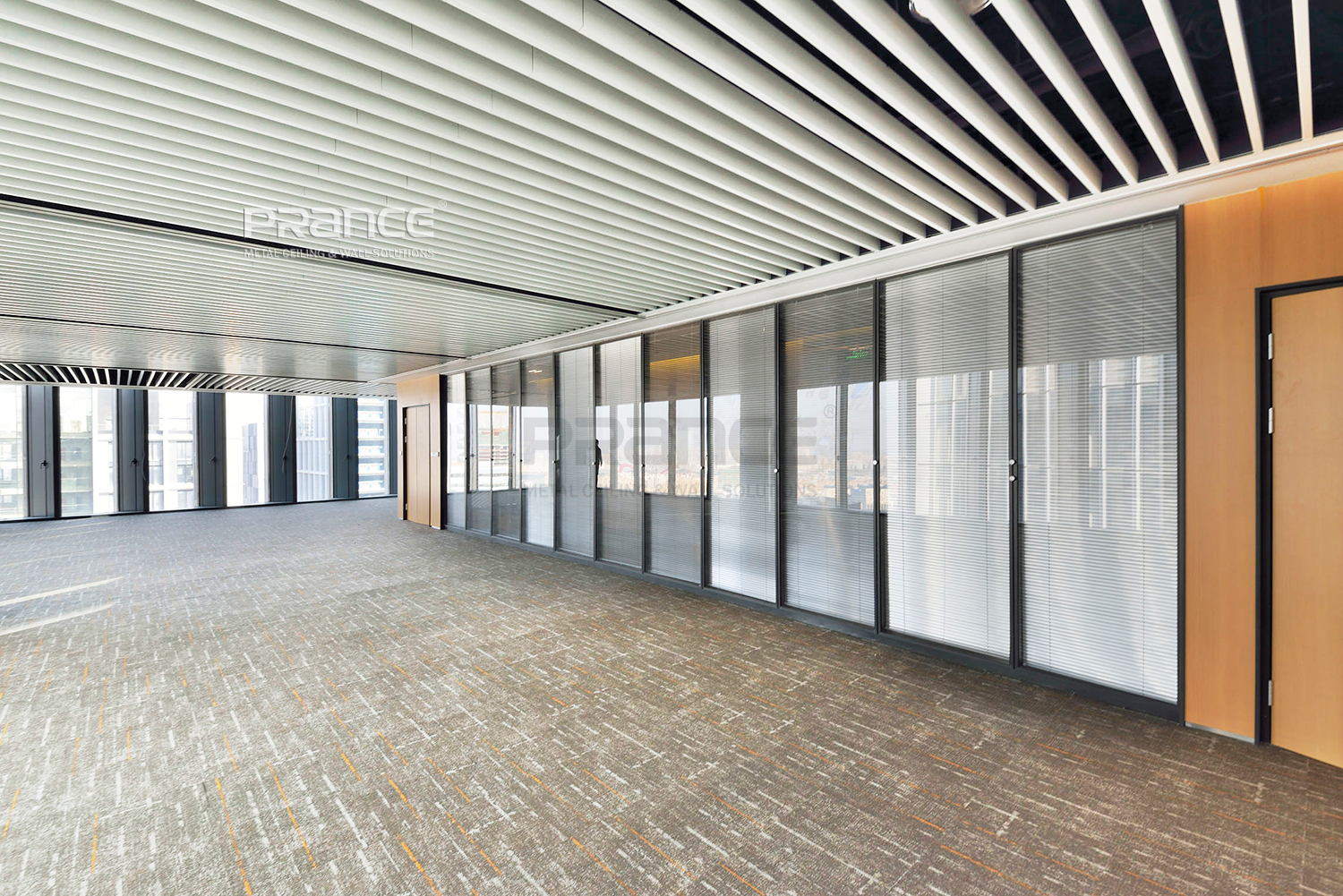 Aluminum U-baffle ceilings are mostly used in public places with dense crowds, as well as office spaces and commercial building passages.