▼ 
Metal ceiling system
The metal ceiling system design of the project is decorated by a combination of plain aluminum clip in ceiling and middle perforated aluminum clip in ceiling.
The overall effect gives a modern,open-minded feel,creating a unique space to match the art,creating a beautiful and comfortable environment.PRANCE brand metal ceilings are easy to install,saving installation costs and time.
Products: Plain / Middle perforated aluminum clip in ceiling, Ceiling system accessories
Application: Offices,corridor,meeting room
Total construction area: 1500 square meter
Ceiling color: White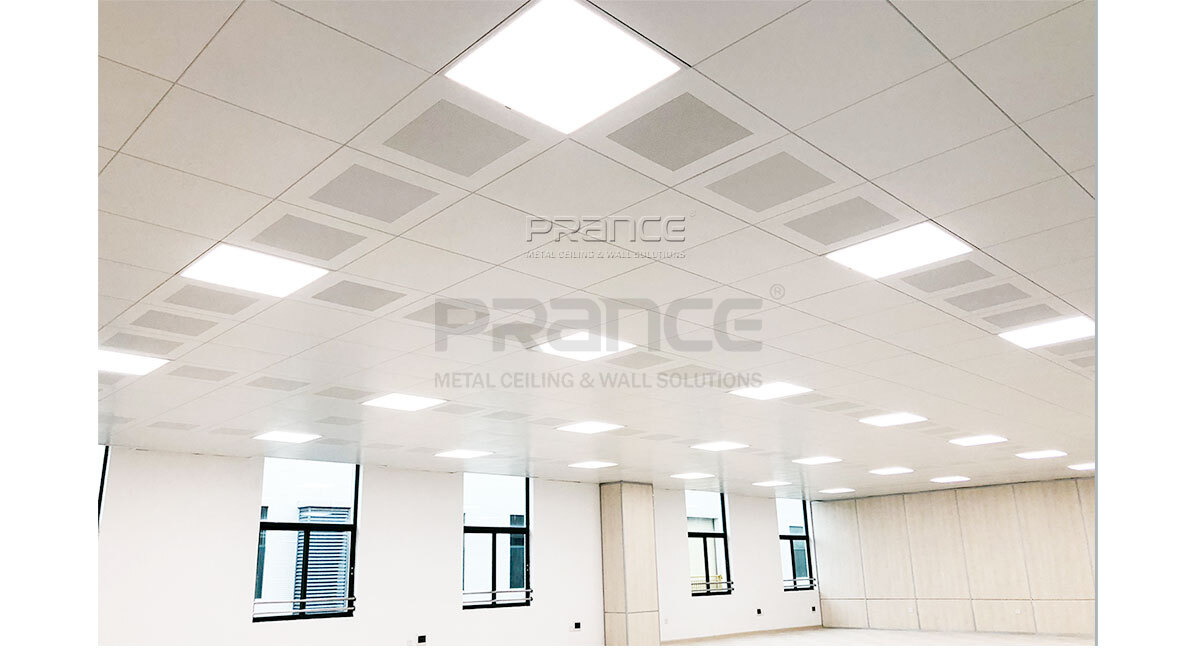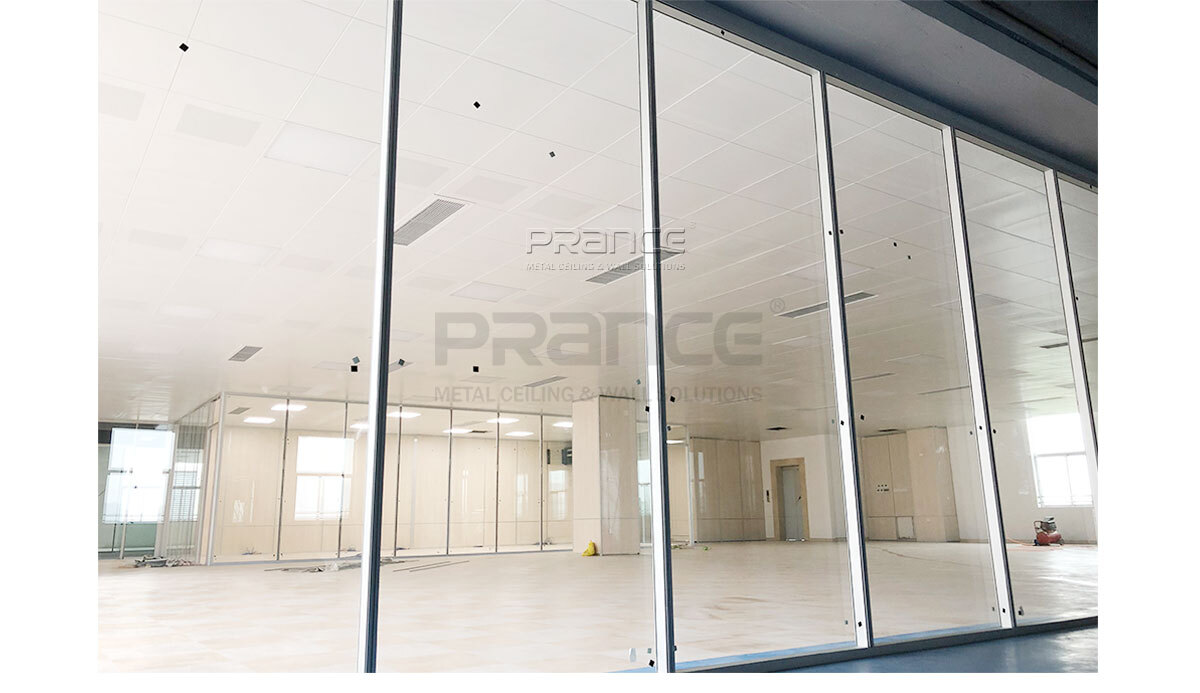 ▼ 
Glass partition system
The glass partition system of the project takes into account the spatial layout and the use of space, combined with the use of single and double glass partitions.
The use of a single glass partition improves the natural light in the room and makes the space bright. Transparent glass allows you to see the outdoor environment and make the space look wide.
The use of some spaces requires a strong sound insulation effect, and the use of double glass partitions with louvers to keep the interior hidden to handle important events.
The PRANCE brand glass partition effectively divides the multi-functional area to maximize the use of space.
Products: Single glass partition, Double glass partition (with louver)
Application: Offices,corridor,meeting room
Total construction area: 1200 square meter
Glass : Transparent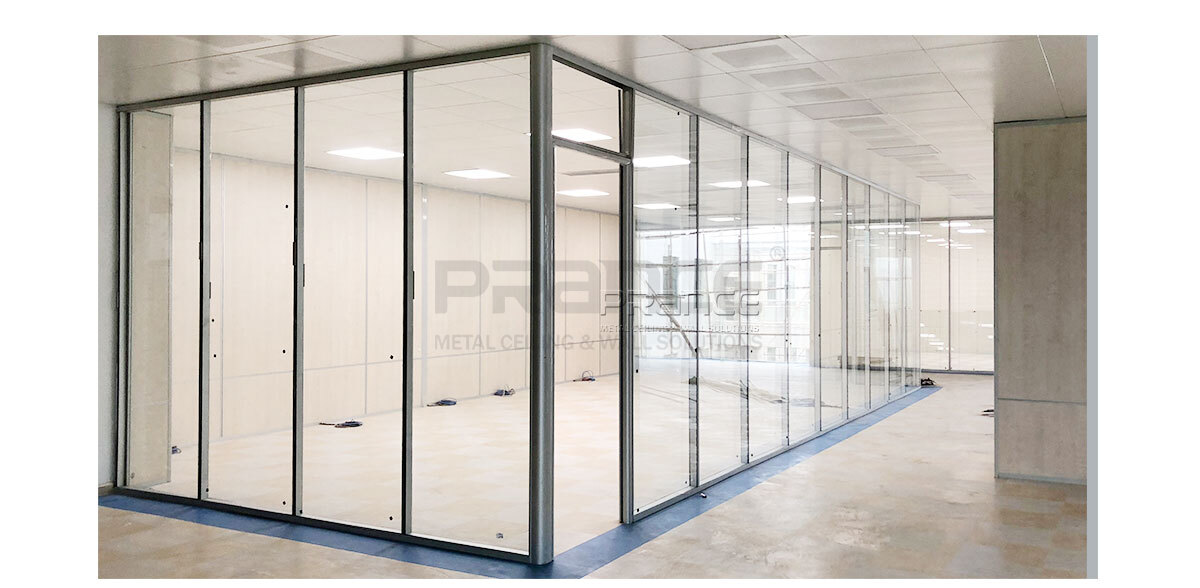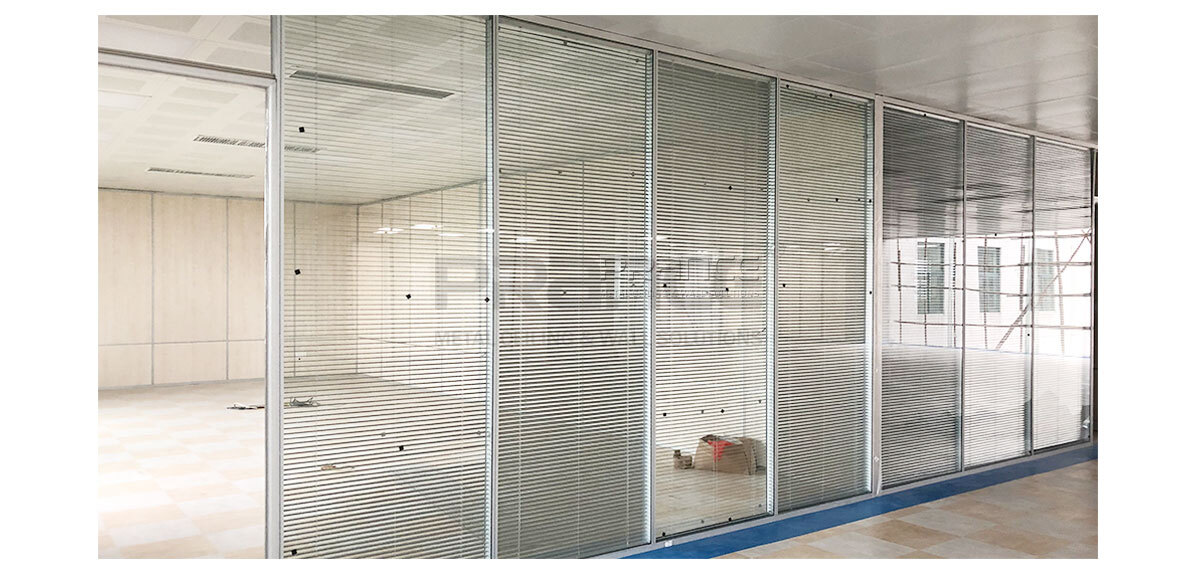 ▼ 
Curtain wall system
The aluminum veneer indoor curtain wall of the project uses a multi-color block combination to make the space rich in layers. The PRANCE brand aluminum veneer is flat, the installation structure is stable, and the color can be customized to create a simple and clean space environment.
Products: Aluminum veneer
Application: Office building lobby
Total construction area: 900 square meter
Color : Gray , White , Silver , Custom color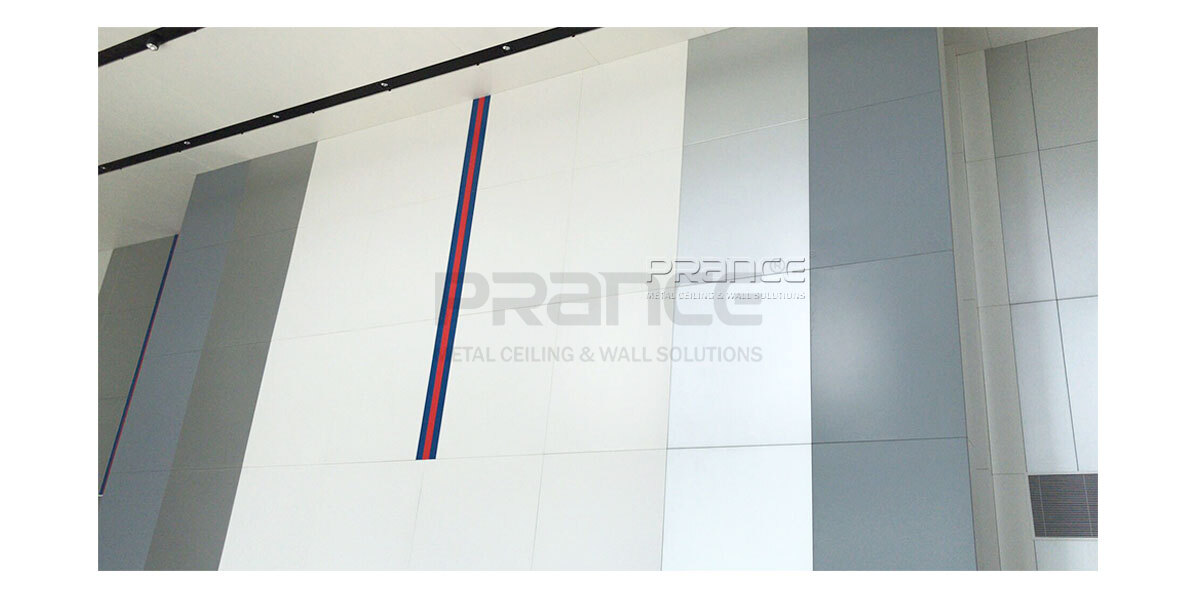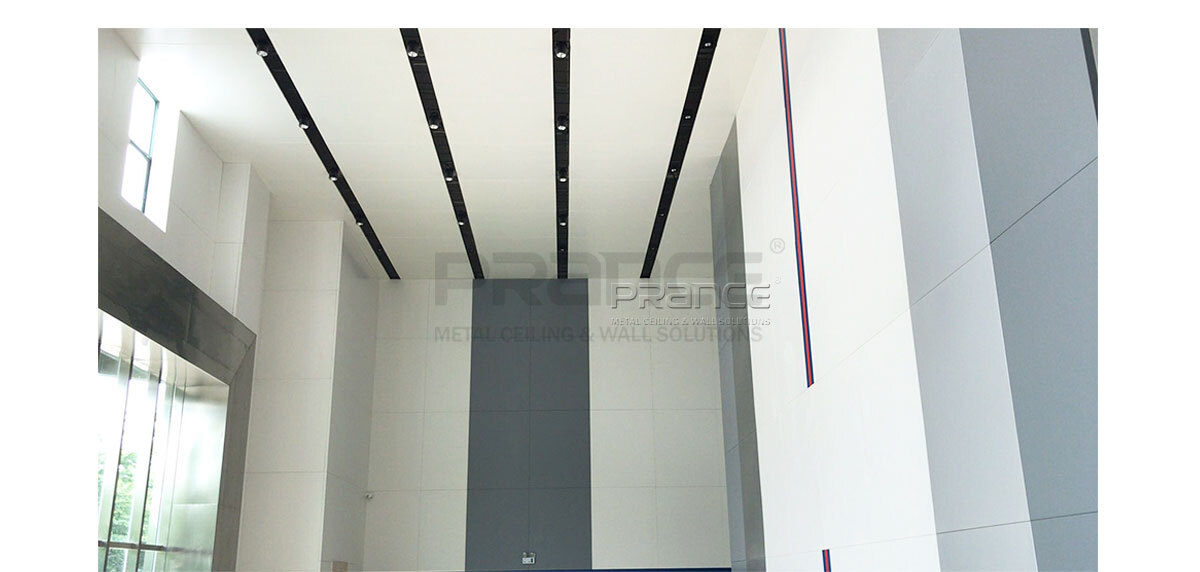 ▼ 
PRANCE Service Step For Building Material & Project
---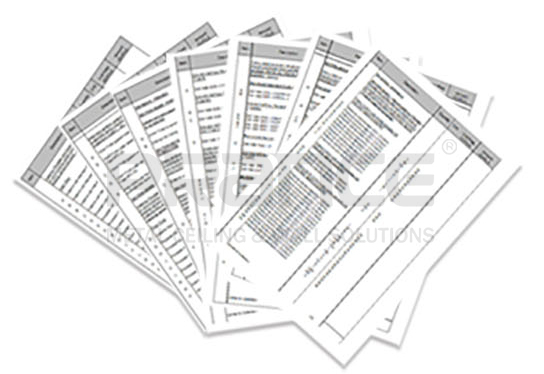 1. According to the drawing and BOQ from customer, and the communication between PRANCE's representatives and clients.We will know the project basic information and the products requests.
---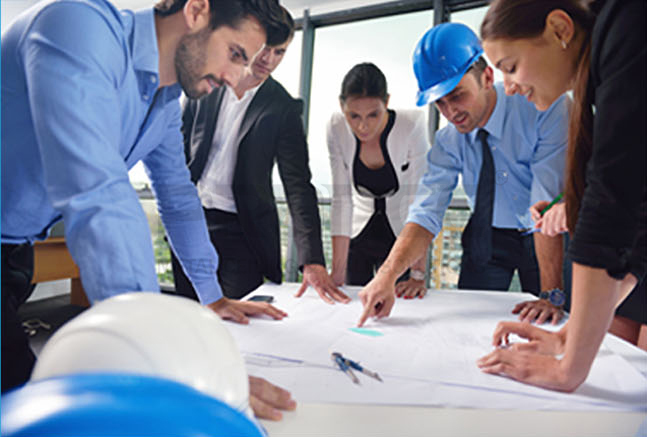 2. After PRANCE's technical team study & analyze the plan drawings and BOQ from customer,we list out to our clients what we can supply, show initial design and offer production quotation.
---
3. We will make adjustment with our clients suggestions after he/she checked our design plan.
Then we will offer a final design and products application sketches. With the customer's approval of this order we start the production.
---