–
ITEM
Office Decoration
FEATURED PRODUCTS
Metal Baffle for ceiling or wall
LOCATION
Philadelphia, USA
COMPLETION TIME
March 2021
Metal ceiling & wall solutions for building material to the customers.
Please contact us to discuss your requirements.
–
▼ 
Metal ceiling system
The PRANCE  brand metal baffle can make the space more spacious, so that the long space is no longer cramped because of the distance, and it is simple and not flat. It has ample sense of light and order, and makes the space full of fashion.
The overall transparency, good ventilation, and strong three-dimensional feeling. It has the functions of fire prevention and moisture prevention. Installing the wood grain aluminum baffle ceiling is like being in the nature, bringing people a relaxed, quiet and elegant working environment.
Products: Metal baffle ceiling, Ceiling system accessories
Application: Office corridor
Total construction area: 100 square meter
Ceiling color: Customized wooden grain color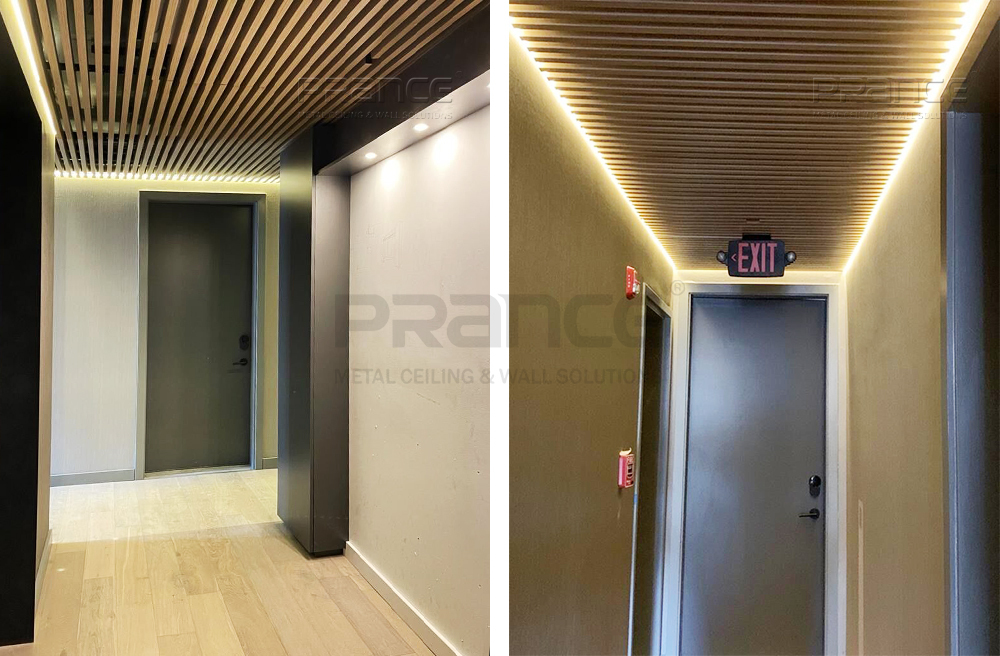 ▼ 
Metal wall system
Wooden grain metal baffle is suitable for modern office decoration design, with clear levels, flexible assembly and disassembly, and convenient daily cleaning and maintenance. Metal baffle decorative wall, color and size can be customized according to the actual situation, with special installation keel, durable, stylish and fashion.
Products: Metal baffle, Ceiling system accessories
Application: Offices, corridor, meeting room, etc.
Total construction area: 800 square meter
Ceiling color: Customized wooden grain color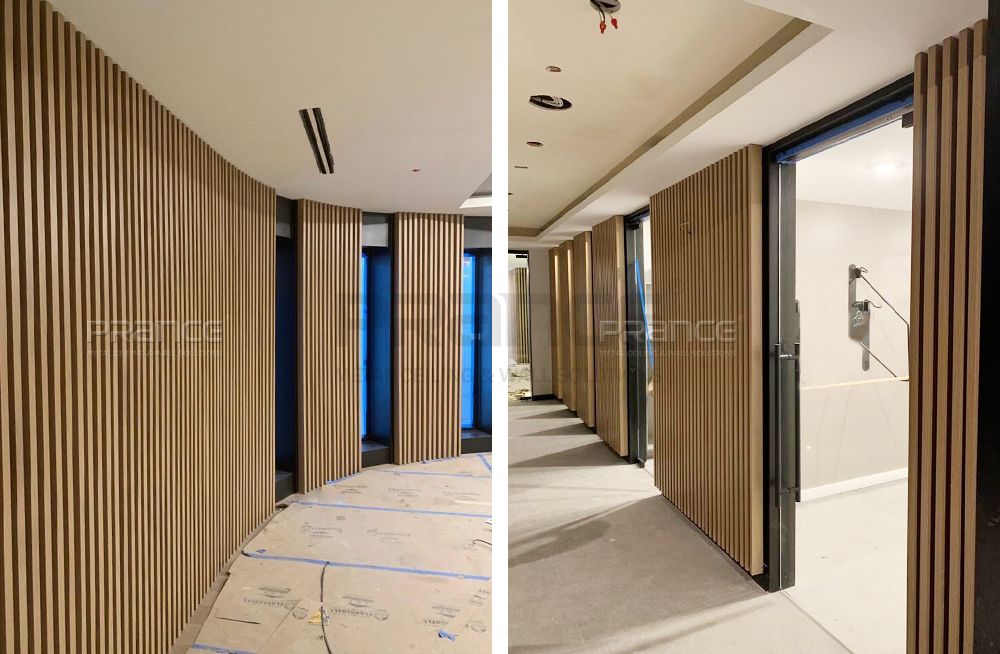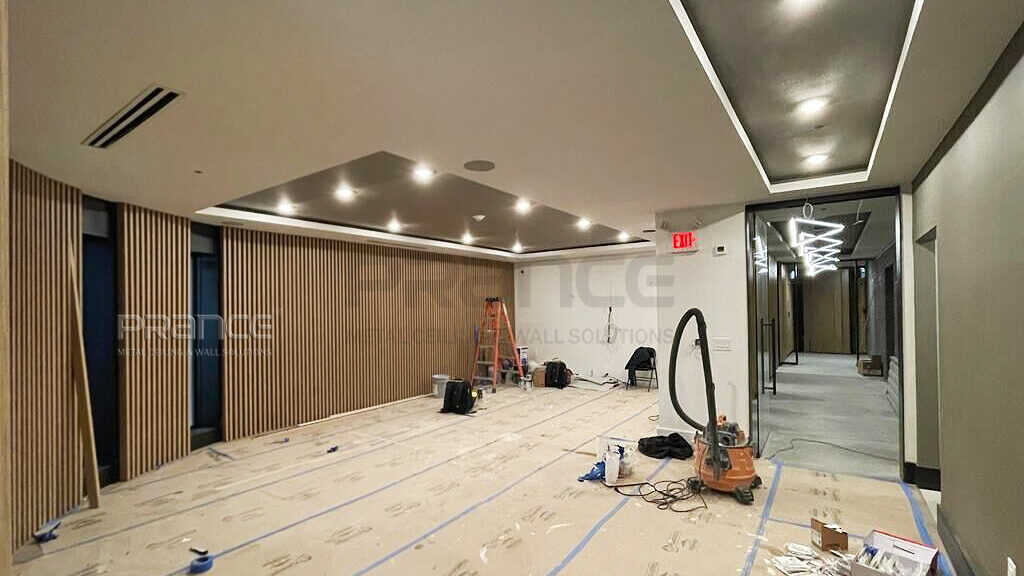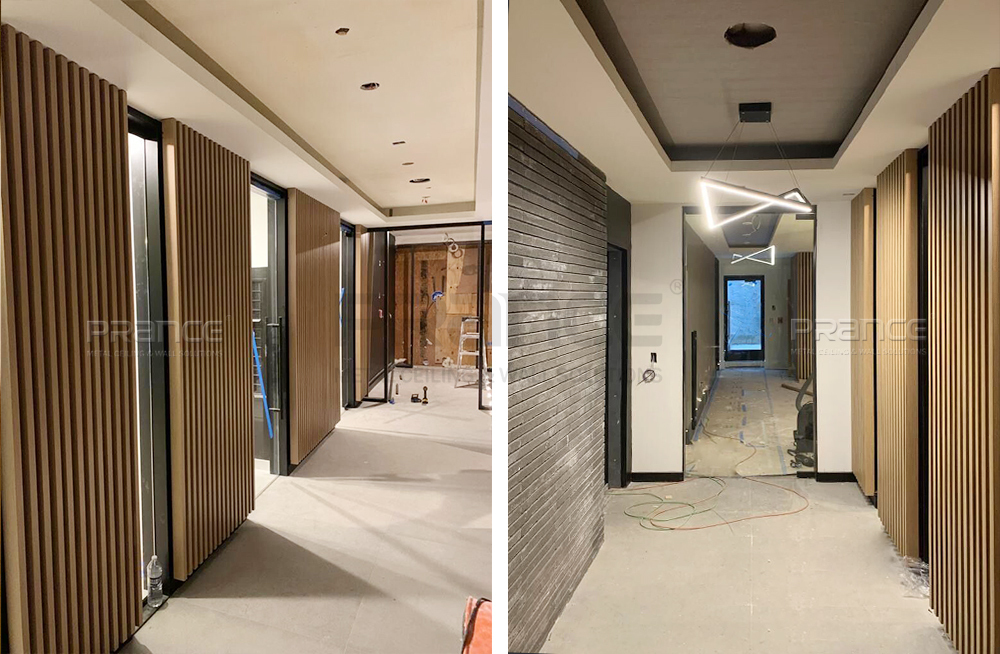 ▼ 
PRANCE Service Step For Building Material & Project
---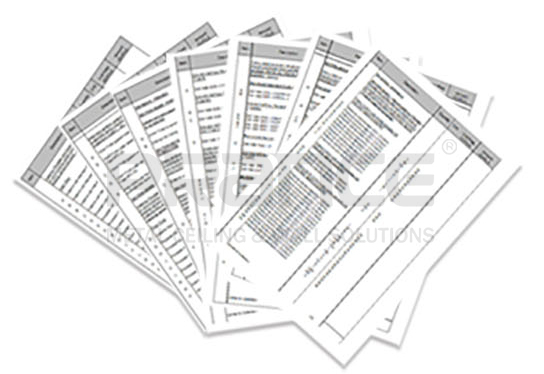 1. According to the drawing and BOQ from customer, and the communication between PRANCE's representatives and clients.We will know the project basic information and the products requests.
---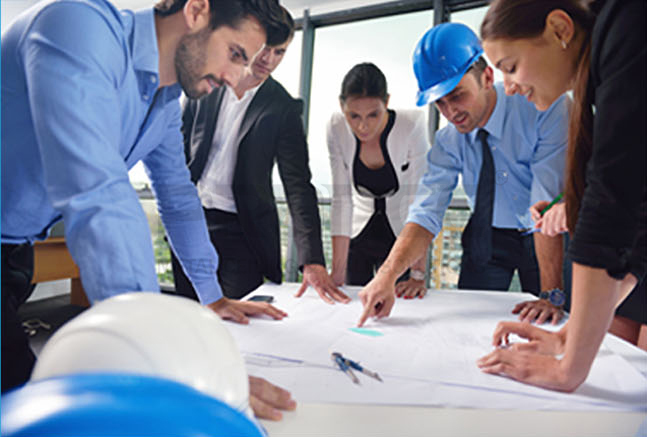 2. After PRANCE's technical team study & analyze the plan drawings and BOQ from customer,we list out to our clients what we can supply, show initial design and offer production quotation.
---
3. We will make adjustment with our clients suggestions after he/she checked our design plan.
Then we will offer a final design and products application sketches. With the customer's approval of this order we start the production.
---