This is a waterside dwelling located in a commercial district in Liwan Business District, Guangzhou. When modern architecture collides with classical charm, the silent historical ambiance and artistic style of Yongqing Fang slowly emerge on its unique structure.
On the bustling street, which gathers numerous restaurants, street food stalls, art shops, and cultural venues, Yongqing Fang appears as if it were the Xi Shi in the words of Mr. Su Dongpo, standing gracefully by the gentle stream without any excessive embellishments, alluring in its serene yet striking presence.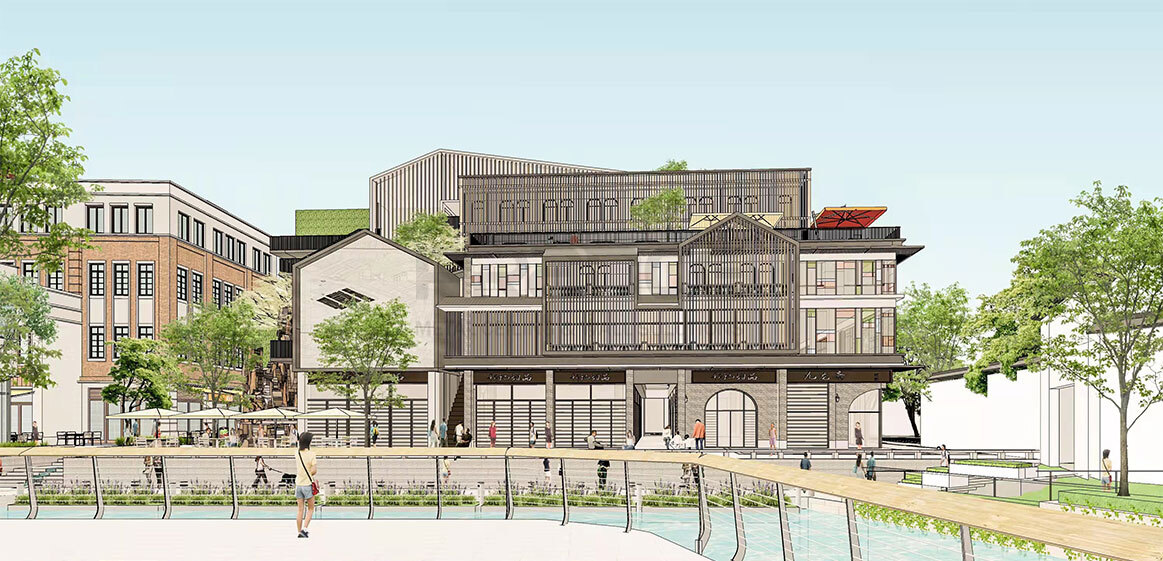 Project Overview and Building Description :
Located in Liwan District, Yongqingfang, Guangzhou, seamlessly blends the traditional Cantonese culture and culinary excellence of Guangzhou. This is a place with a rich historical and cultural heritage. In recent years, as the economy of Guangzhou has rapidly surged with vibrant development, Yongqingfang has also continuously evolved with the times. It has become a hub for numerous restaurants, street food stalls, art shops, and cultural venues, constantly attracting both tourists and local residents. They come here to savor delicious food, shop, and enjoy a wide range of cultural performances.
Yongqingfang is not only a window to explore traditional Guangzhou culture but also a popular destination to savor local cuisine. Today, a portion of Yongqingfang's exterior walls is being renovated, and Prance is proud to be the supplier of 6000 square meters of square tube materials for the new exterior wall project. We believe this will contribute to the overall beauty of this cherished place, which sees tens of thousands of visitors daily. PRANCE feels honored and also understands the responsibility that comes with it, as we strive to meet everyone's expectations.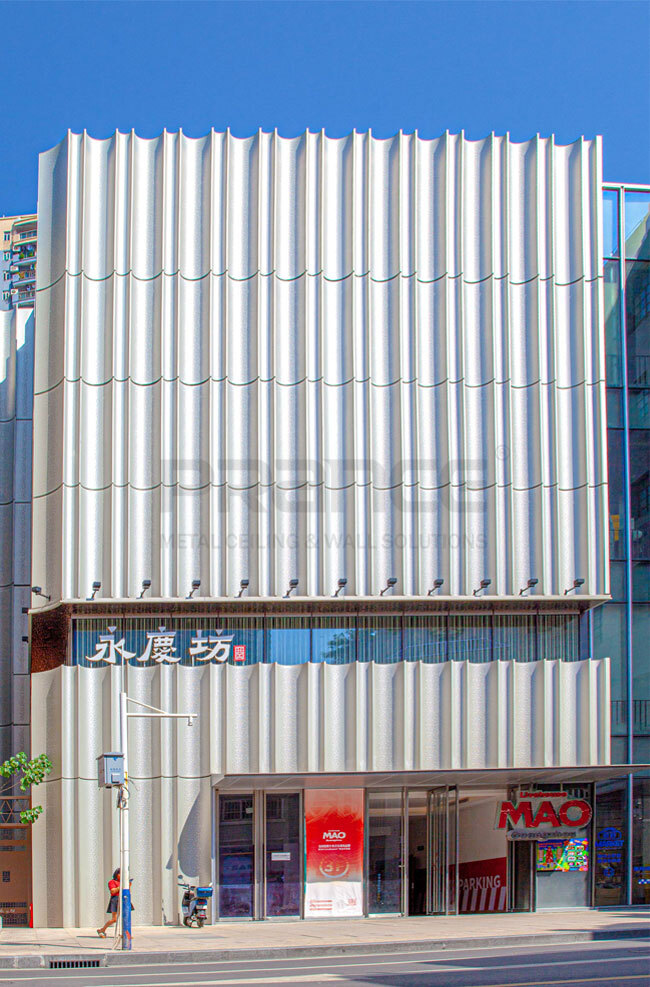 Exterior/Interior/HangingSystem Products We Offer:
The entire project's exterior walls cover an area of 6,000 square meters
Site inspection, detailed planning blueprints, material selection, processing, and production of products, as well as technical guidance and support provided during construction...
This is an exterior wall renovation project, and 'exterior project! implies that the product will constantly be exposed to the erosion oiwind, sunlight, rain, and frost.
In the bustling commercial district of Yongqingfang, one of the most popular in Liwan District, Guangzhou, this exterior project willconstantly be in the spotlight of domestic and international tourists strolling along the lively streets.
Can PRANCE's products withstand these tests?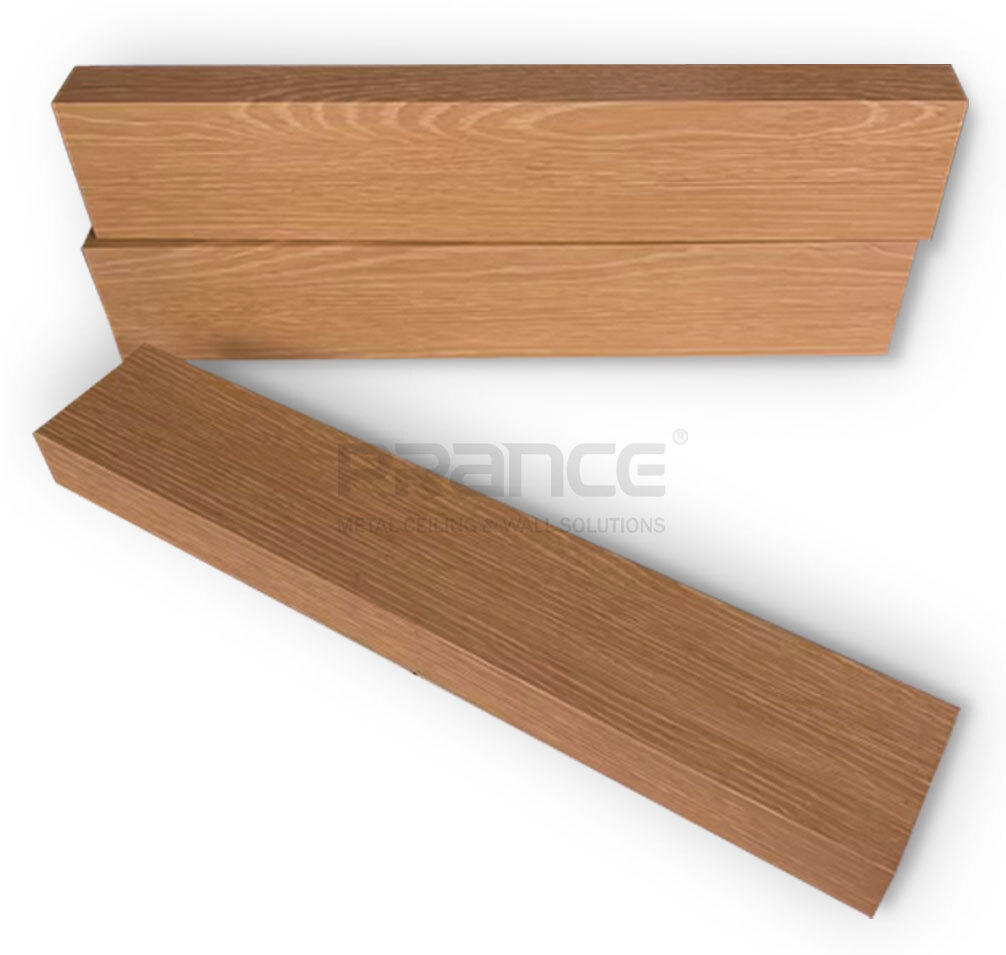 Considering the significance of this project, the PRANCE team took immediate action upon project confirmation. We arranged for our technical team to visit the construction site for on-site surveying and communication with all parties involved, while meticulously verifying the details of the construction drawings. Based on the actual conditions, we put forth the project's most feasible proposal and recommendations.
In the course of thorough communication between both parties, we have ultimately confirmed the use of reinforced aluminum material and fluorocarbon coating process, along with a wood grain pattern for the square passage.
Aluminum square tubes have numerous advantages,including resistance to rust, ease of maintenance, lightweight durability, and a strong tolerance for high temperature.
Fluorocarbon spraying is a process technology thatapplies fluorocarbon resin coatings on the surface of products, similarly offering excellent weather resistance, corrosion resistance, and aesthetics.
The high-end and elegant dark wood grain style is more in line with the unique artistic ambiance and rich historical cultural heritage of the overall architecture.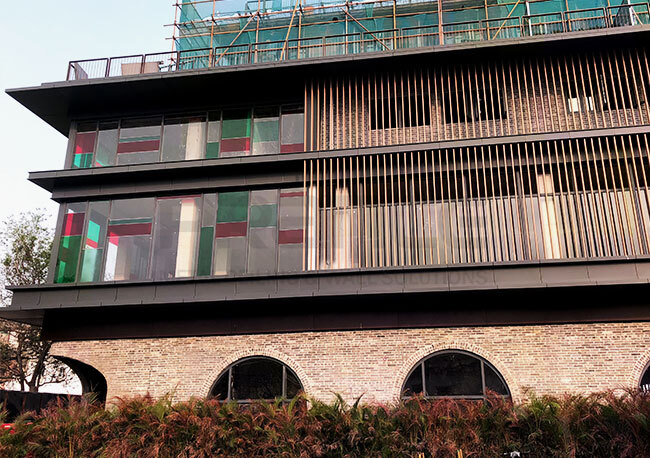 Photographed during project construction: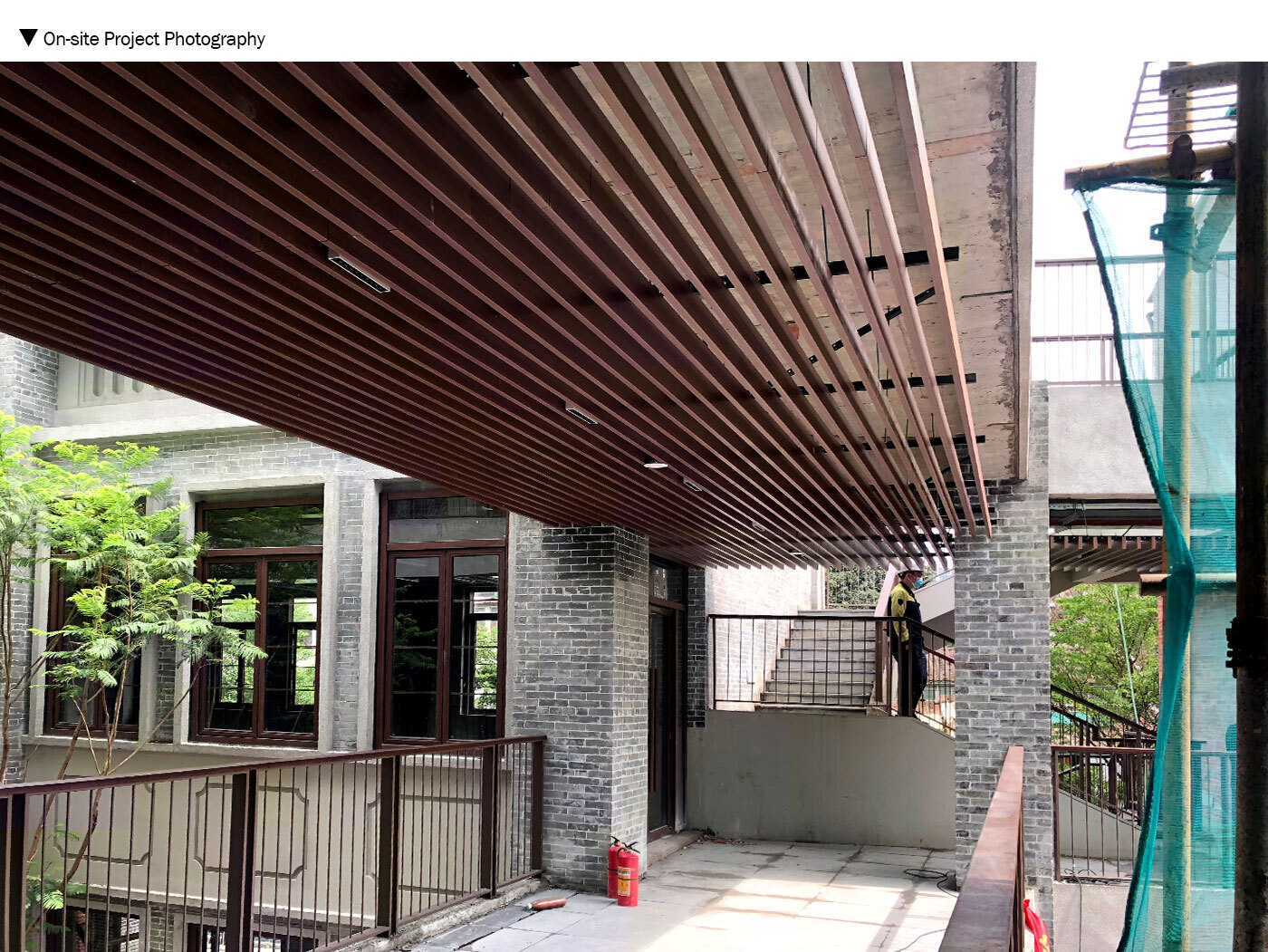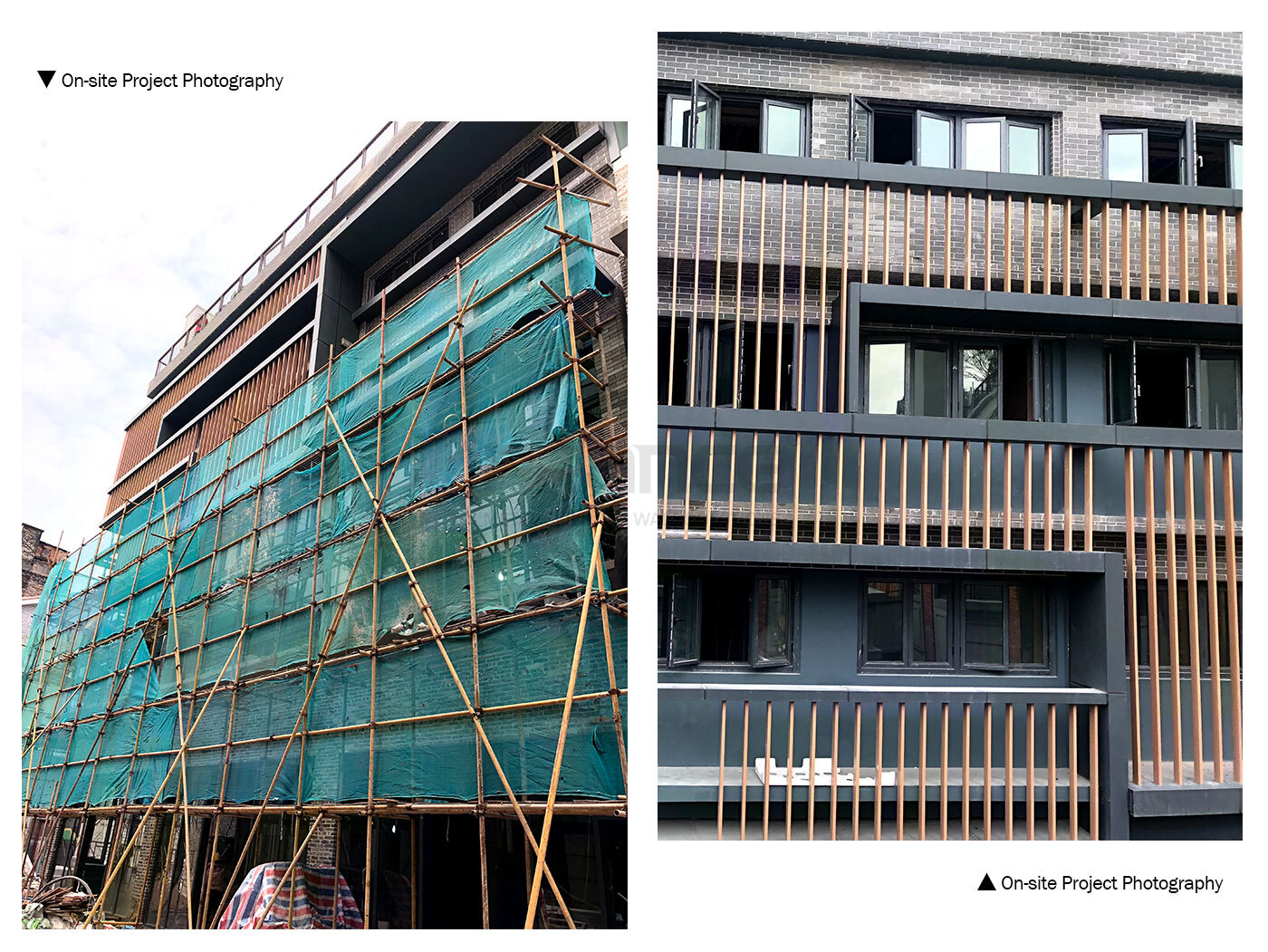 Renderings vs. Real Scenes Comparison: